An explosive investigation of the consequences of the one child policy in China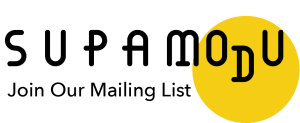 You've probably heard about the policy of having no more than one child implemented in China up until 2015. But even the Chinese people themselves are only now starting to uncover the many consequences that this policy has had on the society. Nanfu Wang, a filmmaker who currently resides in the US, is one of the many people born during the policy enforcement era. But when she had her first child and decided to learn more about the consequences the policy has had on her family, she did not expect to uncover so many unpalatable and even terrifying truths about her country, her government, her society and even her own family. At this point I've already watched three documentaries connected to the problem, but this one is the most revelatory, and holistic. With an unflinching eye and a resolve to cover as much ground as possible, Wang made One Child Nation into a rich tapestry of stories.
We see the one child policy in all its complexity, from government workers made to enforce it hailed as heroes by the propaganda, to human traffickers who in retrospect seem more likely contenders for the heroic title. We get to know how the policy is reflected in art, and in the American social fabric. But most impactful are the examples of families ripped apart by the policy and the way local and federal governments enforced them: families that had to become one-child households by any means necessary. An absolutely brilliant work which will soon be available in theaters and on Amazon.
One Child Nation (Born in China), 2019
Director: Nanfu Wang and Zhang Jialing
For more content like this sign up for our weekly newsletter