An exquisitely crafted narrative from a Russian writer in exile for Nabokov and Joyce lovers: a polyphony of hybrid texts on migration, love, and the constraints of the Soviet Union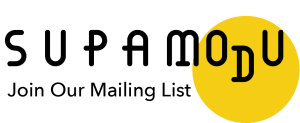 WHAT IT'S ABOUT: At the center of the narrative is Peter, a Swiss translator who works with refugees and struggles with many moral dilemmas. The biggest one is having to tell the truth from lies in asylum seekers' stories of abuse they had endured in their homelands. Then, there are the narratives of the migrants themselves, and the memoirs of an aging actress who witnesses the Soviet Union rise and fall throughout her lifetime,—all blending into a whirlwind of mesmerizing prose.
WHO MADE IT: Mikhail Shishkin is a Russian writer who continues the traditions of highly ornamental writing in the manner of Nabokov and Sasha Sokolov. Currently residing in Switzerland, Shishkin avoids visiting Russia for political reasons. He writes in Russian, and he gets his most accolades in the Russian literary market but is also quite prominent in the German-language cultural field.
WHY DO WE CARE: Shishkin's writing is beautiful and when read in the original, delivers the pleasures of language unparalleled outside of Russian. Despite Marian Schwartz's marvelous translation, English doesn't hold the right shape to communicate it faithfully enough. Still, the hybrid texts which make the narrative of "Maidenhair" do not lose their power when wrangled through the linguistic difficulties. It's not a very Russian book in either language, in that the preoccupations of its plot and themes are more European than not. "Maidenhair" can be described as a hefty literary tumblr on Russian identity dispatched from the EU. It's also a very restrained and measured book, which might appear decidedly unRussian by its lack of grittiness. But this sophistication of all aspects of fiction is not gratuitous. "Maidenhair" offers the kind of potent prose that readers have grown to expect from big Russian authors, and the depths of discovery are commensurate.
WHY YOU NEED TO READ: Shishkin's writing should impress everyone who loves challenging, luscious prose in the vein of Joyce. Contextually reminiscent of Jenny Erpenbeck and W.G. Sebald, it's an entirely different animal altogether. Shishkin crafts a multi-faceted narrative of metered out aesthetics that exists somewhere outside of time and space yet remains firmly rooted. Whether he's allowing the reader to experience Peter's anxiety, takes them on a journey to Rome, or exposes them to a polyphony of many romances that go through the book's plotlines, Shishkin's hand is as stable as that of a Renaissance sculptor crafting flourishes out of eternal stone. The influences might fade, the country behind the narrative might change, but the words will remain exquisite.
Maidenhair (Венерин Волос) by Mikhail Shishkin
Translated from Russian by Marian Schwartz
Published by Open Letter Books in 2012
For more content like this sign up for our weekly newsletter