Centered on a millenial muslim who tries to reconcile her Wahhabism and modernity, this documentary is a fascinating assessment of the way cultures blend in contemporary Mozambique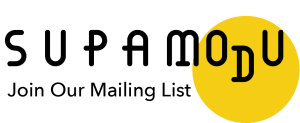 Karen, the protagonist of this documentary is a cocky young woman with adorable dimples, who learns how to be a proper Muslim woman by watching YouTube videos. And in this millennial full of contradictions, resolve and doubts, we see the many layers of how varied approaches to religion and spirituality, native traditions, and progressive gender politics intermingle in Mozambique and the world at large. It's rare to see such a well-made and nuanced portrait of someone who simultaneously invades two parallel worlds, as we all do today. For instance, Karen is a firm believer in Sharia law and feels like it could be a welcome addition to Mozambique and the rest of the world. But she also has doubts about going on religious education to Saudi Arabia because there she will lose the convenience of driving herself everywhere (the film was made prior to the lift of the ban on women driving). 
The director, Yara Costa, makes a point of putting Karen against the backdrop of the diversity of spiritual offerings in Mozambique, from Buddhism to Karen's own Wahhabism, from tradition white face masks to the affinity for pretty clothes and brand names. And with Karen herself and every other character in the film so openly questioning the many structures that intersect in their homeland of the many blended heritages, the documentary leaves a hopeful, warm feeling, despite the obvious indications of a new wave of colonization to the island. We may differ in beliefs, and have pressing doubts, but as long as we all stay humans, there's really not that much difference.
Between God and I (Entre Eu e Deus), 2018
Director: Yara Costa
For more content like this sign up for our weekly newsletter