A woman-owned place in Williamsburg dishes out bakes, rotis, curry stews and everything that has tamarind, coconut or rum in it by finding new heights for the diverse, flavorful Caribbean cuisine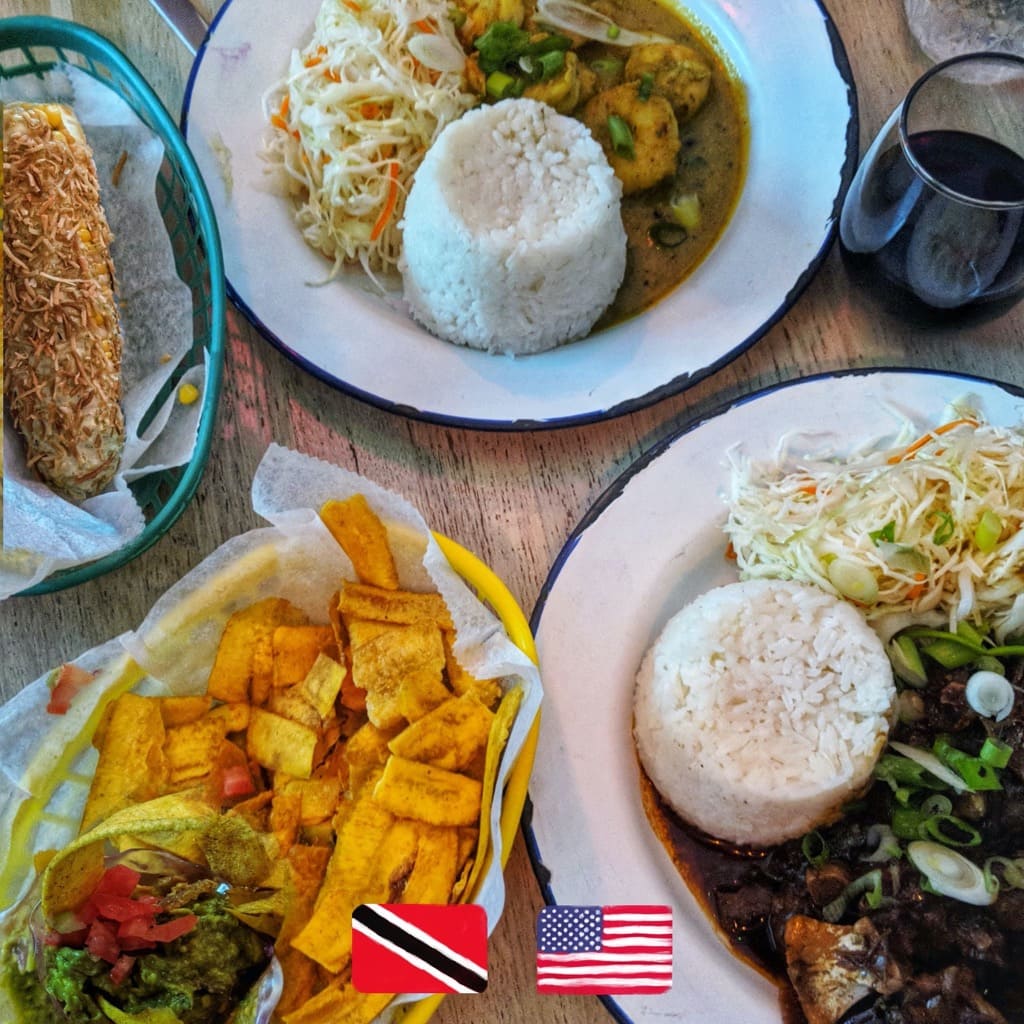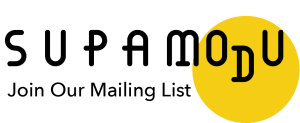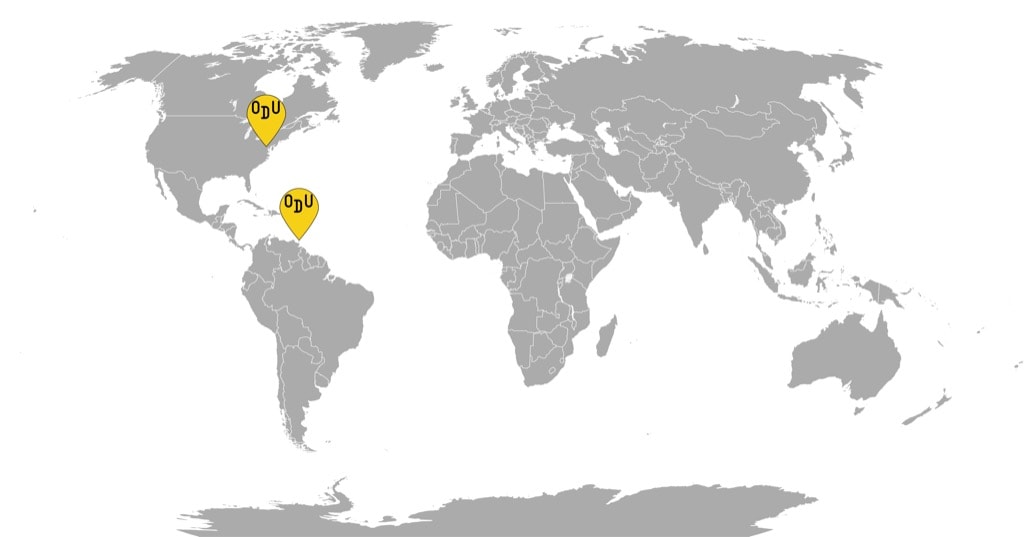 WHAT WE ATE: Sweet plantains with tamarind sauce, calypso guac with plantain chips, corn with toasted coconut, braised oxtails, and coconut curry shrimp with coconut rice. And South-African Vintales wine for good measure. What possessed us not to eat salt fish fritters is an excellent question, but we will definitely come back for them, as we will for the bakes, more of the jerk and stew delicacies, and all the rum. Our last visit was in hot, Trinidad&Tobago adjacent weather, and looking at the pictures, it's hard not to want to recreate the sunny tamarind-spiked and coco-flake-laden dinner of seasons past. Even if the patio is off-limits, there is no winter evening that won't become brighter with plantains, jerked flesh, and punch (they have five options!)
WHO MADE IT: Fallon Seymour is a Trinbagonian native, who came to New York 15 years ago to work as a model. She married local John Seymour, they opened a restaurant together and then had a couple of kids. While Fallon concentrated on motherhood, John developed "Sweet Chick," a chain of comfort food restaurants in Manhattan, Brooklyn, and London specializing in chicken and waffles. So as the kids grew older, it was a natural shift for Fallon to start her own small restaurant empire. First came Pearl, named after Fallon's grandmother, who was a bake maestro, and then followed Clyde's, New York's first Trini bar, which she co-owns with Trini DJ Jillionaire of Major Lazer. Based in Williamsburg, away from the usual hustle and bustle of the Trinbagonian communities of Crown Heights, Bed-Stuy, and others, Pearl's is a more contemporary take on the traditional staples of the cuisine: but in no way is it a compromise.
WHY DO WE CARE: We have been thinking about authenticity a lot lately, especially as it relates to restaurants and representations of cuisines. When speaking about "ethnic" cuisines, especially if they are of countries that aren't in NATO, a lot of foodies like to accentuate the grittiness of the experience. Great food doesn't always come with pretty decor, clean bathrooms, and a modern approach to dishes, but it doesn't mean that it can't benefit from them. And while strictly traditional hole-in-the-wall joints serving food as grandma made it are lovely, observation of heritage can sometimes hinder progress. My great-grandmother from North Caucasus made the best fried potato patties in the whole world, but if I didn't try to widen my perspective and tried to mix things up, I'd never know just how good these can taste with a bit of mango pickle. Fallon Seymour honors the traditions instilled in her by grandma Pearl. But she also leads her restaurant on the path where Trinbagonian cuisine mingles with the other Caribbean traditions, doesn't get shy about its romance with India, and things are beautiful, cheerful, and appealing. Let's face it: no grandmother ever has said that the room in which you're eating shouldn't be attractive, or that the bathroom shouldn't be clean.
WHY YOU SHOULD GO WHEN IN NYC: It's gentrifying at an alarming rate, but Williamsburg can be a tricky place to eat out, especially if you're not into mediocre $50 steaks surrounded by midcentury furniture. Pearl's is an affordable and highly reliable option that's guaranteed to make you happy. The bright neon sign, the old boomboxes on the brightly colored walls covered with cute murals, the vinyls of soca and reggae stars in the bathroom—everything at Pearl's is a potent medicine against the seasonal affective disorder. But most of all, the food. Trinbagonian cuisine is perhaps the most diverse out of the Caribbean ones that get extensive coverage, as it exquisitely marries the African, Amerindian, and South and East Asian traditions. The juxtapositions that are created this way are delightful: mellow coconut explodes into tangy tamarind, powdery curries wake up to moist tropical fruit, and butter garlic and rum alternately drench dishes. And the people of Pearl's, led by the fearless Seymour, who defies expectations at every turn, know how to make you keep coming back for more. This cute little restaurant celebrates the complexities and distinctions of Trini cuisine, while always remaining on the lookout for ways to build upon them. To cherish but also to evolve: what could be more wholesome?
Trini Food at Pearl's
178 N 8th St, Brooklyn, NY 11211
For more content like this sign up for our weekly newsletter