Antona MC dances like no one is watching, raps about healthy habits and routines, and his music is crystal-clear nostalgic futurism: see why there is no one else like him in the industry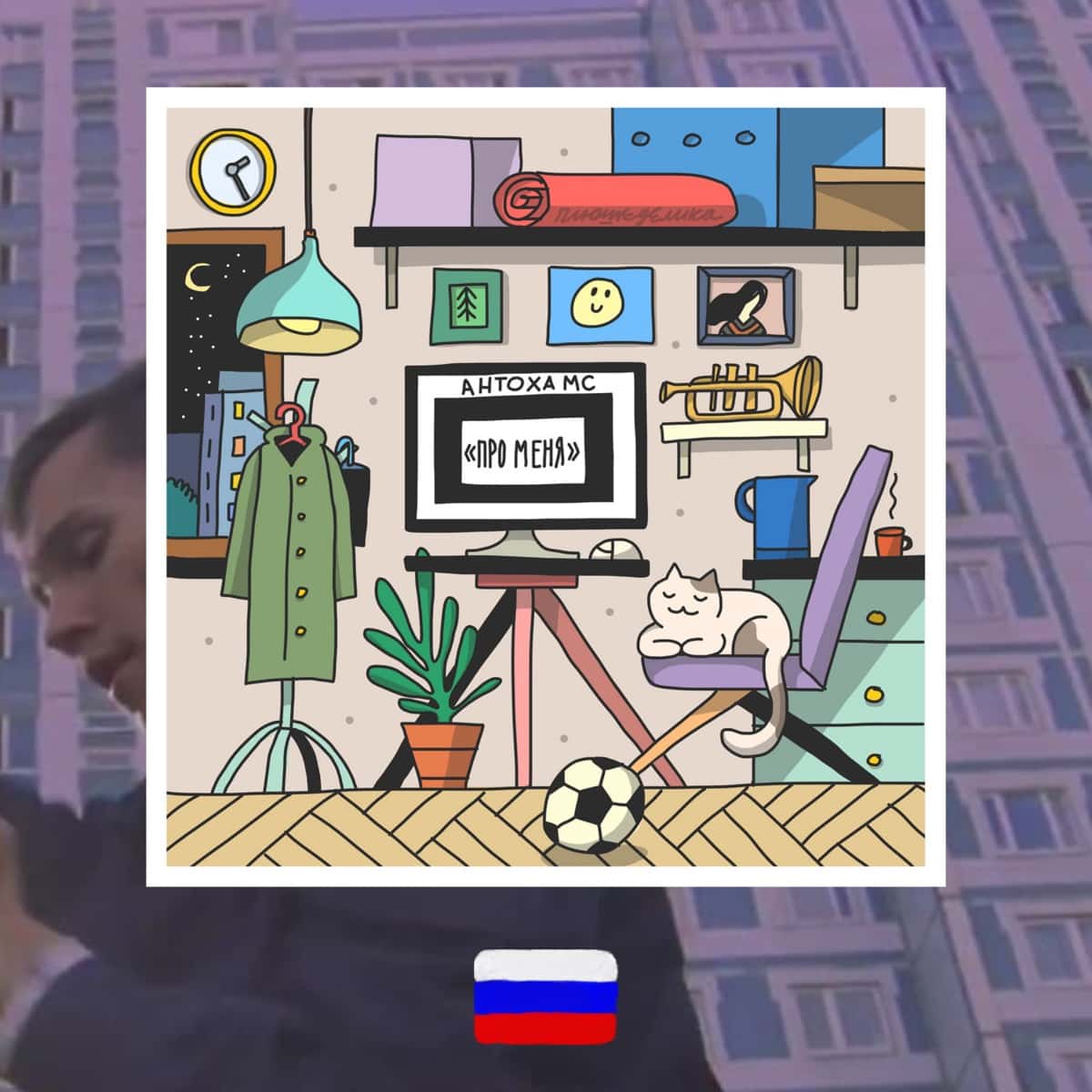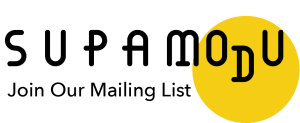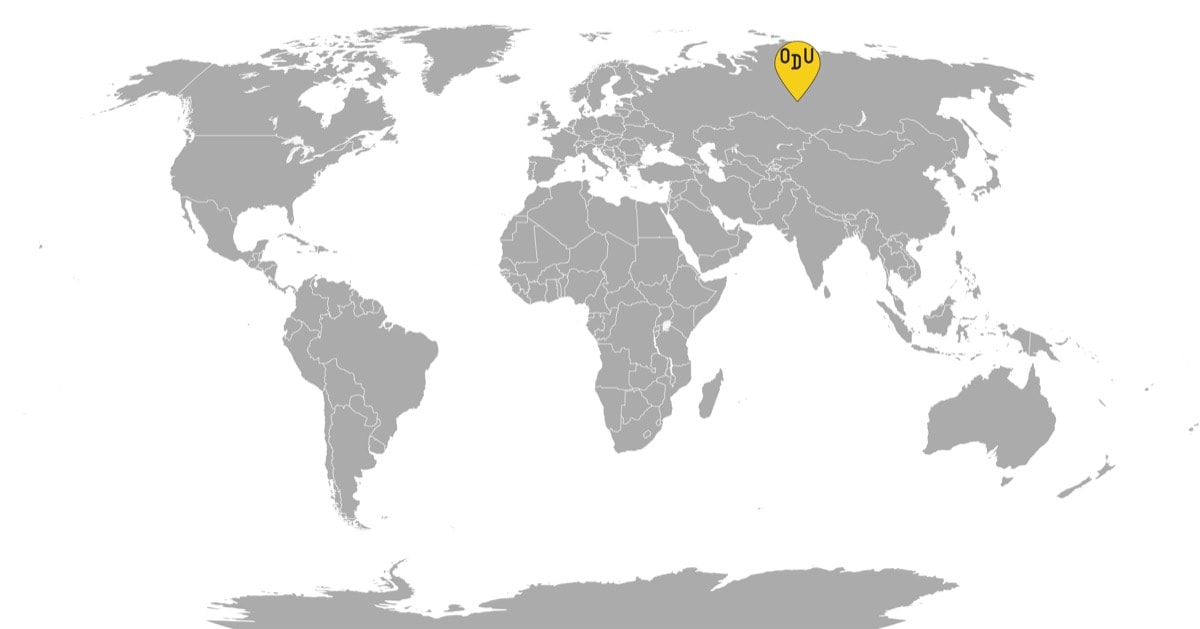 WHAT'S GOING ON: A skinny young man in practical clothing, a factory worker's outfit or a Soviet engineer's old-fashioned coat, is dancing wherever he is: amidst the superblocks of his neighborhood of Zyablikovo, in an apartment which seems suspended in the 1970s, with a bottle of kefir in his hand, in a summer camp where Soviet pioneers have taken the counselors hostage or in the back of a truck speeding through the snowy plains. His movements are odd, angular, even awkward. Yet, they perfectly fit Antoha MC's songs, where vibrations, beats, and melodies create a complex patchwork of nostalgia and technological aspiration, set to Antoha's hazy singing or his incomparable mumbling rap about living a sensible life in unity with nature.
WHAT IT SOUNDS LIKE: Antoha MC—real name Anton Kuznetsov—comes from a big family with seven kids, where everyone was engaged musically, but only he ended up in the field as a professional. Since elementary school, he had been playing the trumpet, and this is how he creates his songs now: trying out melodies on his trumpet, arranging beats, and singing and rapping over them with the texts he had written. The result is hard to place within a particular genre: very contemporary, and yet historically contextualized. It achieves a sort of sexy retro-futurism that everyone wants to reinterpret but only ends up with artificial sound imitation texts. Antoha MC, however, is the real deal: he doesn't try to invade aesthetics, he lives them. His texts and music go from the Soviet past into the contemporary sense of being Russian that's only now being formed, unencumbered by the many neoliberal growth spurts that had hindered cultural expansion. Funky melodies that sweep you up into a dance the minute they reach your ears, punctuated with trumpet solos, piercing beats, and reimaginings of forgotten tunes, are delicious, beguiling, fresh, yet unmistakably familiar.
Antoha MC is also one of the few musicians who are so consistent stylistically that even when he remakes songs by other artists—like Russia's indie rock legends Kino and DDT—they end up not imitations, but purely his creations.
WHY DO WE CARE: Unlike many of his contemporaries on the Russian scene, especially in the hip-hop genre, Antoha does not look to the west for inspiration. Instead, he seems to excavate the wealth of heritage that is the Soviet tradition. His songs are peppered with turns of phrases that invoke a longing for the vernacular and musical gestures that seem like revelations.
The numerous singers and collectives of the local pop scene have, in the past three decades, made the modules of bourgeois values the core of their work. Money, success, sexual conquest, and toxic masculinity are all central themes to many songs. Antoha is more concerned with the mundane, with whatever keeps his house in order: a productive life, health, nature, basic sustenance, and an ability to unwind. And in the flurry of the superficial, his philosophy of labor, unity with the world, and taking care of one's moral and physical health is refreshing, invigorating, and very valuable. 
Instead of elaborate skits, the intermissions on the album are fragments where an old fashioned radio presenter advertises Antoha's whole artistic goal "to supply the libraries of young people and their parents with good music." His music's selfless positioning within a broader context is both illuminating and endearing. Antoha MC is humble, yet there is no doubt that his music will not be singled out in such libraries and admired for the generations to come.
Besides, they're full of priceless markers of the era: Antoha casually drops the name of his favorite snack in one of the tracks and then goes into an in-depth inquiry into the society's inequality. His whole life is inextricable from the songs. From buying a penny board on an online auction website to looking for the right car with modest oil consumption through online ratings, Antoha distills a new reality that doesn't try to poetize the everyday. Instead, it extracts the little gems that make it beautiful, and that are too hard to notice if you're preoccupied with the grander schemes.
WHY YOU SHOULD LISTEN: His voice is not what one expects from a singer, weird even, and his articulation is always surprising, sometimes Antoha murmurs, sometimes he babbles. And yet it's impossible to forget the peculiar turns his rapping, singing and music take, or the way he enunciates reality: imperfectly, but reflectively, deeply, passionately.
That's precisely what makes his music so catchy, original and seamlessly fused into life, whether it's Antoha's reality we're talking about or anyone else's: "Pro Menya," which translates as "About Me," and his earlier albums are all perfect soundtracks to existence. And because they're rooted in pragmaticism, there is space for every kind of action allotted in these hymns to a productive, happy life. 
There are songs for work—"Our house is full of chores, wake up in the morning, the trumpet calls" Antoha MC sings in "V Nashem Dome" ("In Our House"). But Antoha also knows that people need breaks, and to raise energy levels, so he is always an advocate of "time spent on borschts and soups, appreciate the cooks," as in "Perekusvibration" ("Snackvibration") Exercise is also essential: "nimble guru makes his way, somewhere on his feet, sometimes rolling on the rollerblades" And quality time spent with the partner is encouraged: "dancing with my darling makes the joy abound, boogie-woogie then jump around."
And there are other small and all-encompassing facts of life for which Antoha has the rhythms and the words: for deciding not to litter or fall into despair, struggling with boredom and purposelessness, having to make a choice or flailing economically. Never has hip-hop been so familiar and seemingly tame, yet so essential. "I have waited for freedom all my life but found it in the landfill of my soul," Antoha MC sings, offering for everyone to look closer at their own underappreciated reserves.
A musician unmatched both at home and abroad, Antoha MC will not reveal the river pearls of wisdom in his words to the non-English speakers. Still, the profound simplicity and accessible complexity of his music and movements will dodge the language barrier. His work, full of deep care for human life and the planet, and full of gentle encouragement, is all we need in those trying times to get through a day smoothly.
Pro Menya by Antoha MC
For more content like this sign up for our weekly newsletter
LISTEN TO ANTOHA MC – BABKI