A delectable journey across the continent in 6 exciting dishes from 5 imaginative chefs in the center of Harlem: and a true testament to the power of plantains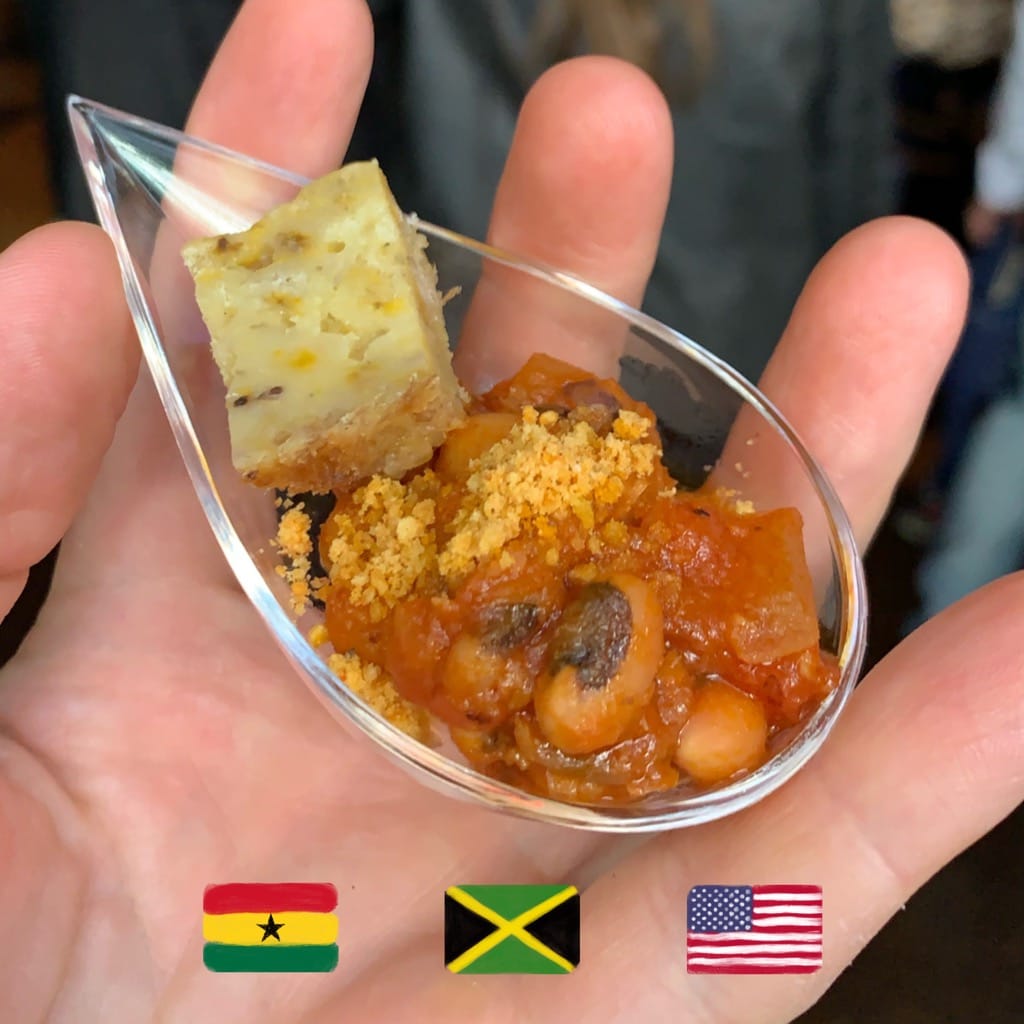 WHAT IT'S ABOUT: New York African Restaurant Week Festival  is a yearly occasion that happens within the African Restaurant Week, where NYC's most exciting chefs introduce their cooking to the salivating audiences. Such festivals are especially valuable because you can find food not represented in any of NYC's restaurants and food trucks. For instance, Congolese cuisine that I've been dying to try. This year, I went for the first time and loved it. My only complaint was that the music was club-level loud at lunchtime. It did not pair well with cute dashiki-clad toddlers stuffing their faces with plantains.
WHAT WE ATE: Red Red—Ghanaian stewed black eye peas with plantain bread & kelewele dust. Plantains were reigning the ball at the festival, and rightly so. Plantain bread is similar to banana bread in texture, but not as sweet, and it pairs remarkably well with the savory bean stew. The balance between tomatoes and onions was just right to complement the beans, and the kelewele (fried plantains with spices) dust added the umami kick.
WHO MADE IT: Chef Bryan Lindsay, aka SacredChef, is a personal chef who has appeared on the TV Show Chopped. He hosts popular seafood boils and specializes in Caribbean cuisine, but clearly, there is nothing out of reach for him. We came back for seconds after lapping our portions of red-red up.
WHAT WE ATE: Fatayas: peri peri shrimp patties and curry coconut fish patties with Mango Tamarind and Ginger Lemongrass condiments and Hot Pineapple sauce. For someone who loves fried patties but can't have them in most cuisines because I don't eat meat (and not all can be made with cheese), these patties were a dream come true. The sauces were a perfect accompaniment: each excitingly piquant and refreshingly complex. I'm buying some for my fridge! (And you should, too. Outside of the festival, they're in the best grocery stores, including Whole Foods).
WHO MADE IT: Nafissatou Camara is a French-Senegalese woman who now blesses the Americans with her delectable condiments brand. "Nafi's" is inspired by the time she spent bonding and cooking with her grandmother in Senegal. Chef Bintou N'Daw is her daughter, who prepares food using Nafi's sauces and the freshest ingredients, both for events like the food festival, and weekly dinners.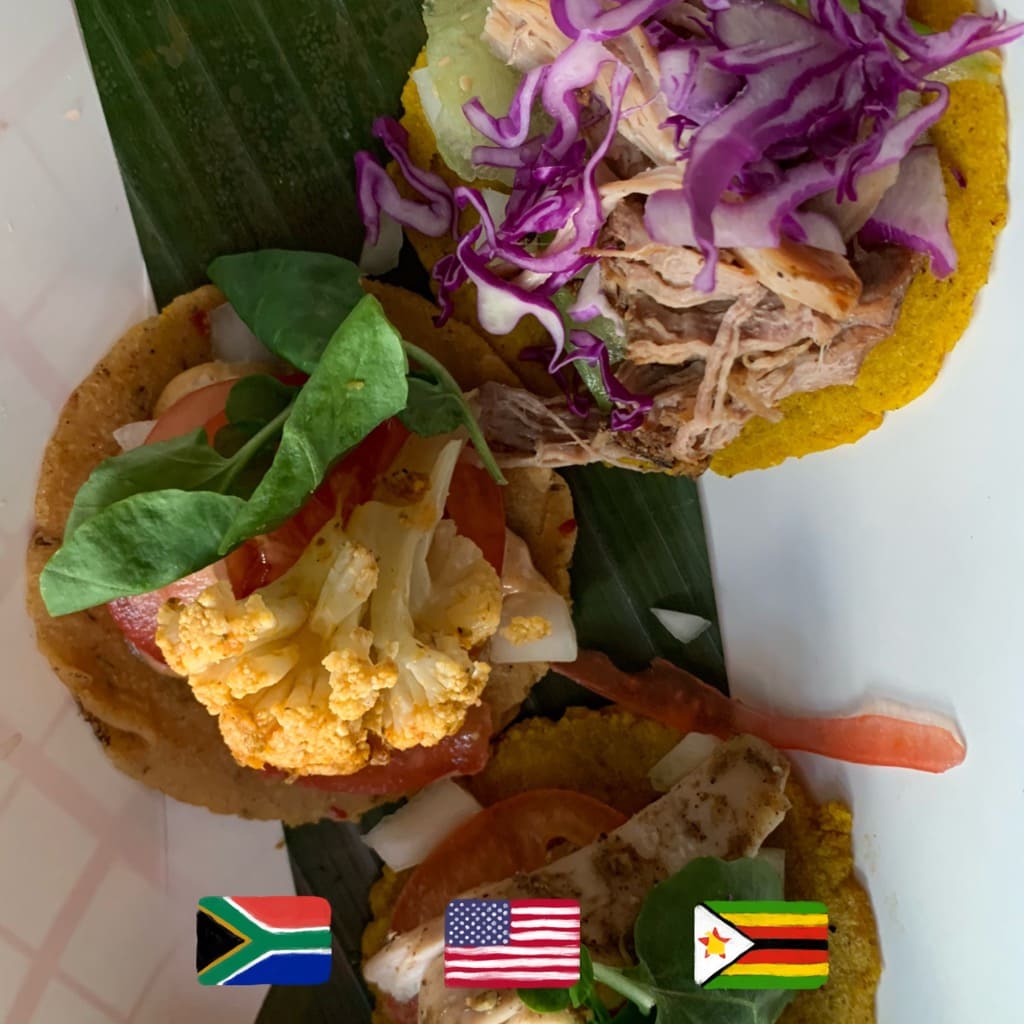 WHAT WE ATE: African tacos with jerk chicken, peanut sauce pork and peri peri cauliflower, and African elote. This crossover between Mexican and southern African food is a match made in food heaven. In addition to the usual corn ones, Chef Zi makes his tortillas with unorthodox ingredients like tamarind, curry, and Jollof—not sure if it's just the seasoning, or rice, too. And, you guessed it, there are also plantain tortillas! It's delicious and remarkable how well jerk seasoning, peanuts, and peri-peri work in tacos, and the elote was out of this world.
WHO MADE IT: Chef Zi (Zinyusile Khumbula) came up with his Taco Africana as a crossover project between innovative cuisine and sharing "ubuntu" (humanity to others). A Zimbabwean who previously lived in South Africa, he had worked at the legendary Fort Green mainstay Madiba, which closed its doors after 20 years in 2018.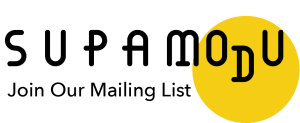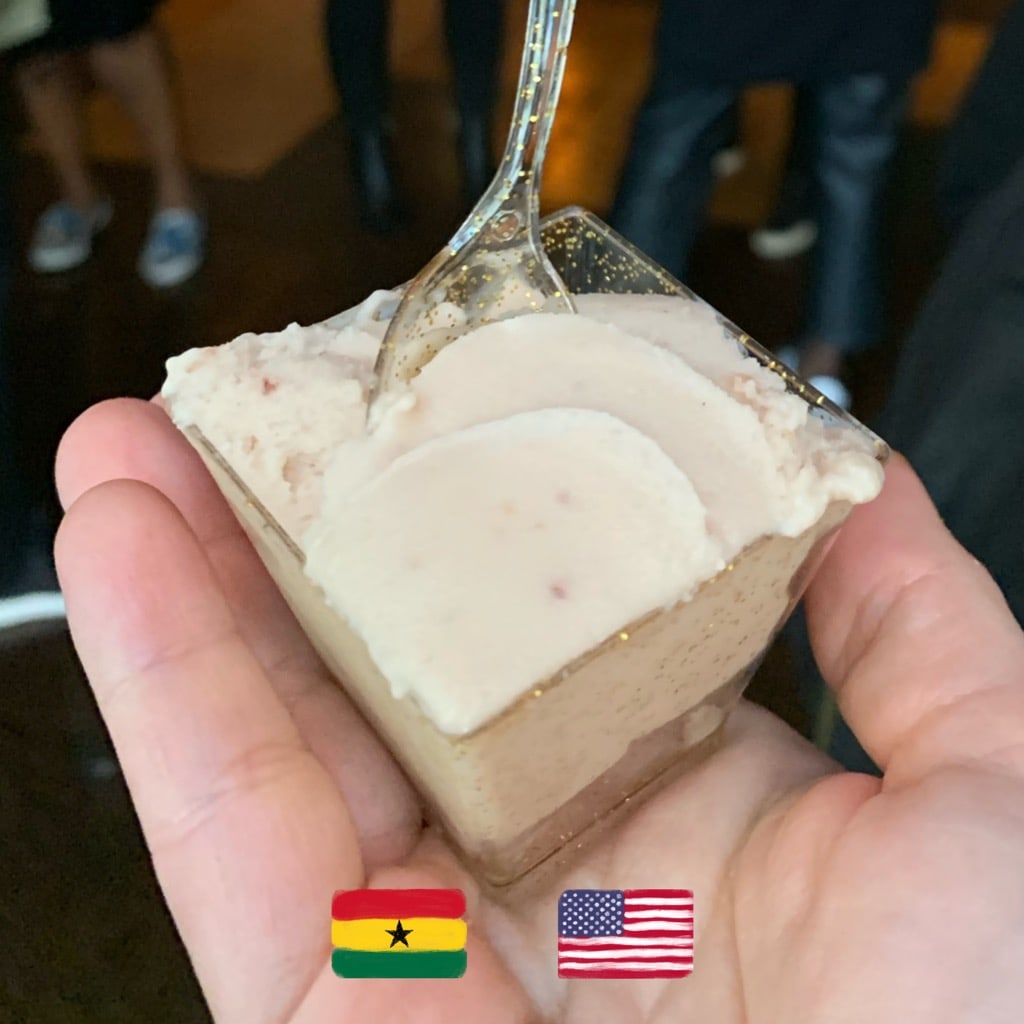 WHAT WE ATE: Plantain ice-cream with strawberry jam taste. Plantains are indeed a unique product: they make everything even more delicious, but their flavor is less recognizable than that of bananas. There is something honeyed, something sweet potatoey, something fruity:  
WHO MADE IT: Rachel Laryea grew up in Ghana and had always loved eating the many dishes made from plantains her country had to offer. With a Wall Street career and a Yale Ph.D. behind her, she is currently in charge of "Kelewele." It's a project dedicated to building bridges between communities and cultures through the language of food made with plantains. The dishes chef Rachel prepares at other occasions include plantain lasagna and plantain burgers. Damn!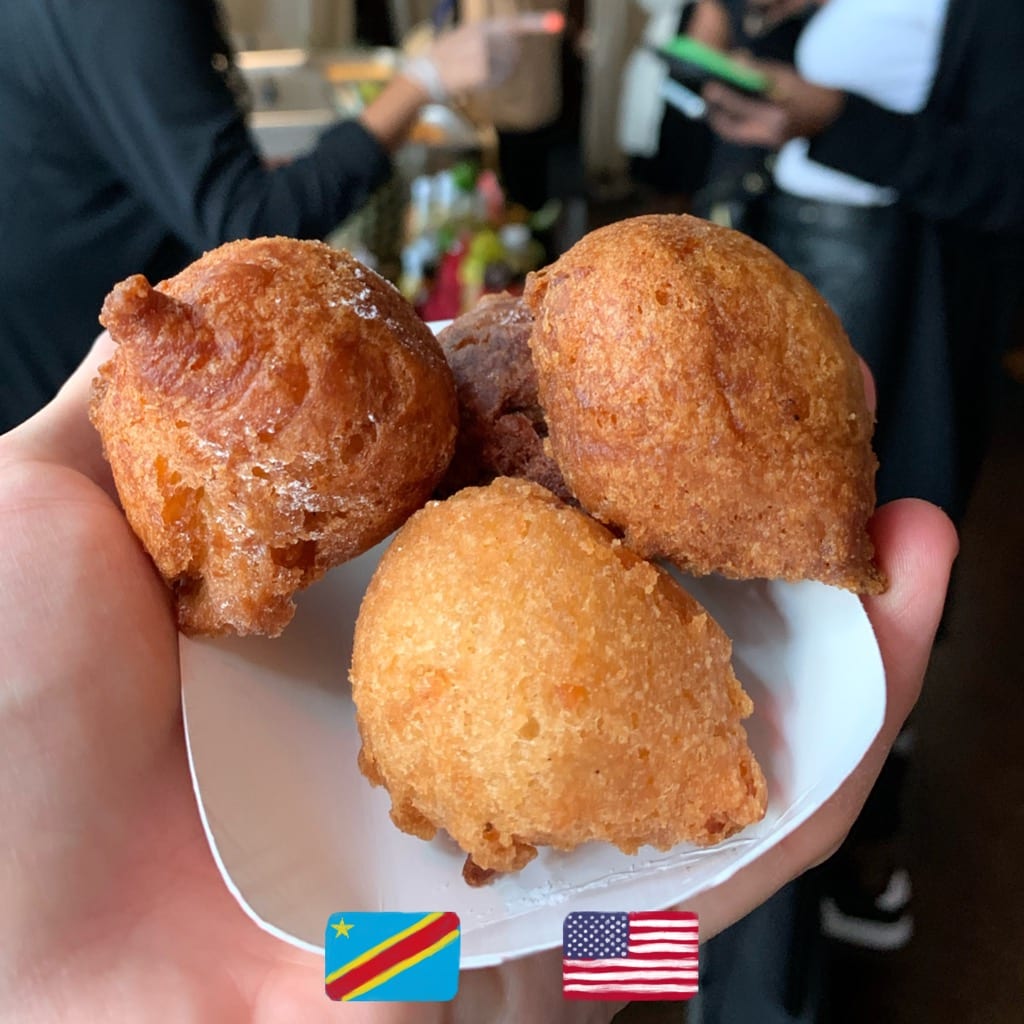 WHAT WE ATE: Mandazi, African beignets. Any chef who makes beignets, donuts, or any other sort of deep-fried pastry for a food festival, is bound to hit the jackpot. Everyone wants them! Mandazi are more like donut holes, and they came in a few flavors, not overpowering, just a subtle tinge of cocoa, coconut, or banana. They're also not exceedingly sweet with just a dusting of confectioner's sugar on top. It's a perfect dessert, if, like me, you find everything in the US excessively sweet.
WHO MADE IT: Linda Adria Sebisaho came to the US from DR Congo. When she was in college, she decided to start a business venture centered around the concept of healthy African food. Today, Linda is a very busy young woman, who has her own meal delivery service in addition to catering and cooking classes. The best thing is: you can sign up on her website for a scrumptious dinner and fun conversation at her apartment: these occur weekly on Tuesdays.