A man tries to reclaim his family's former holdings in one of France's colonies by manipulating his own teenage children in a fantastic double feature written and illustrated by the author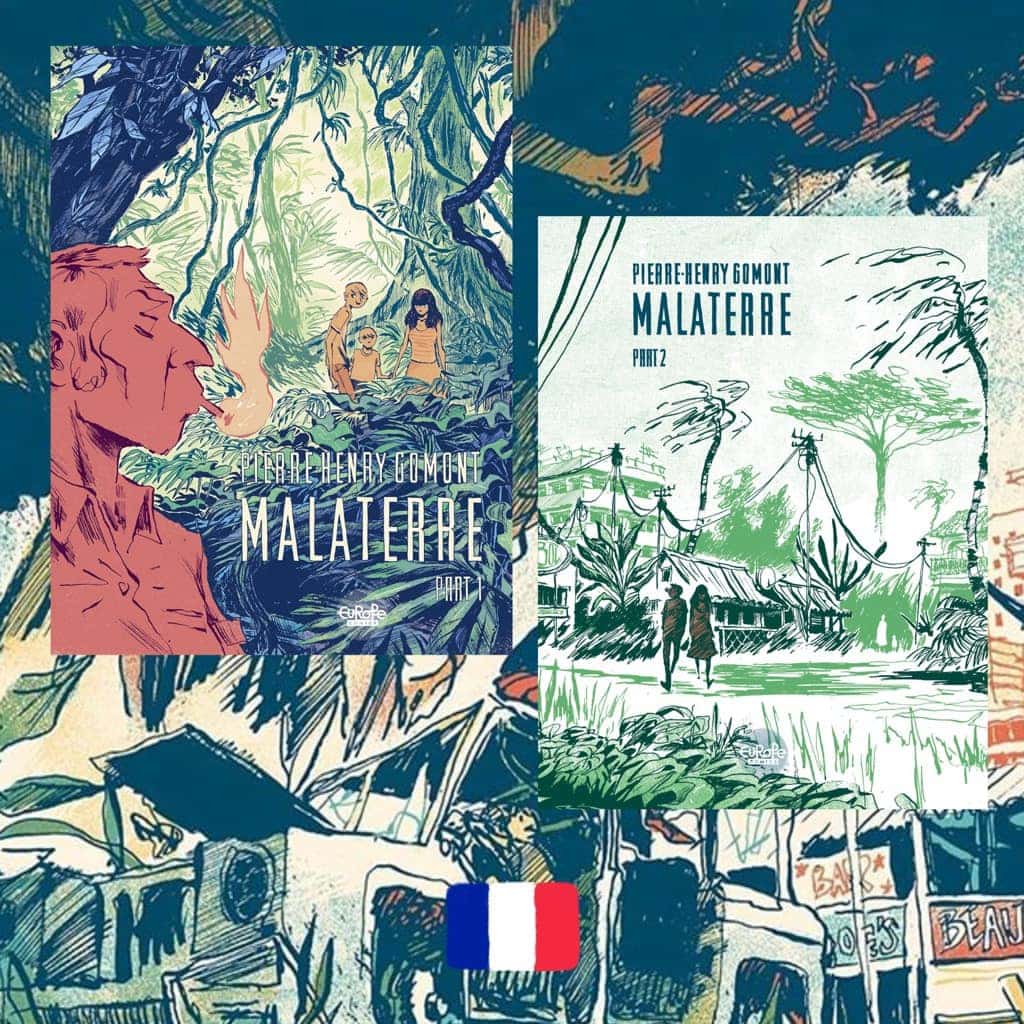 Based on the author's personal history, the graphic novel tells about a manipulative French conman who uses people, including his own two teenage children, to reinstate his family's past holdings in an unnamed African ex-colony.
It's a wonderful, tragic study of what it means to be the child to someone ambitious and ruthless and to descend into the abyss with them. But beyond that, it is an amazing metaphor for the way France deals with its colonial past right now, during Macron's reign. It really hit a sweet spot for me with its plot somewhere between "Lord of the Flies" and "Beau travail" by Claire Denis, while at the same time enchanting me with remarkable illustrations. Teenagers splashing in jungle lakes, a mother losing her mind with worry over her snatched children, and a drunkard who looks like Serge Gainsbourg, slowly driving himself into oblivion are all presented in striking, incredible illustrations, full of dense foliage and lush colors.
It's rare for a writer to double as an amazing illustrator, and Pierre-Henry Gomont has the chops for both these things, which makes me a big fan of his talent, eagerly awaiting new accomplishments.
Pierre-Henry Gomont, Malaterre Part 1, Part 2,
Published by Europe Comics in 2018 and 2019
For more content like this sign up for our weekly newsletter