A biography of Medieval Europe's visionaire and marketing genius, and one of the earliest known women composers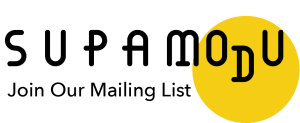 I am absolutely in awe of Hildegard of Bingen, and I'm very happy to have finally gotten my hands on her contemporary biography in English. Hildegard is the boss bitch we all need as our hero today.
Hildegard (1098-1179) was a medieval late bloomer who broke out from the shadow of her former convent supervisor and created her own visionary abbey along with impressive music, scores of books, an invented language, and a cult following. I was literally squealing with glee as I read about the ways she approached reality and self-publicized: from falling ill whenever men refused to let her do her own thing, and not recovering before they succumbed, to establishing a thorough mail-exchange with all the important people of her time, which she had reshuffled according to current importance and sometimes even edited retrospectively.
She was the absolute OG, a precursor to Andy Warhol by a thousand years, and so blatantly awesome and feminist. There is speculation that Hildegard was a lesbian: I kind of hope she was, even though it's all up in the air, because we know very little for sure, especially about her sexuality. But even better, because we're long overdue for an asexual virgin hero, too.
Honey Meconi did an awesome job with this biography, because she writes beautifully, is funny and witty, and acerbic, and conveys all the information in a way that allows you to make of Hildegard whatever you want, so my ecstatic take is the above, but I'm pretty sure that some old white dude in academia would be just as happy to read this and happily talk about the importance of her antiphons.
Hildegard of Bingen by Honey Meconi
Published by University of Illinois Press in 2018
For more content like this sign up for our weekly newsletter
LISTEN TO HILDEGARD VON BINGEN