Seeking to give voice to the German-Kurdish victim of an honor killing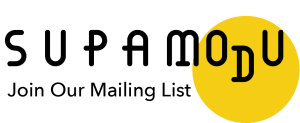 I am a big proponent of returning voices to those who had been robbed of them, of giving narrative agency to the so-called victims. A Regular Woman is a dramatized version of the 2005 honor killing of Aynur Sürücü, a German woman of Kurdish descent, whose life was cut short on the crevice between the cultures of her patriarchal and increasingly indoctrinated family and the secular Berlin in which she preferred to exist. The film is narrated by fictional Aynur and is based on the many accounts given by her friends and chosen family, much of what was dismissed by the court.
Due to some of its stylistic choices, the film becomes a sort of a video sketchbook, a multimedia essay by Aynur on the subject of her death. And while it's easy to argue that we can never know for sure why Aynur behaved the way she did—not hiding from the family, for instance,—or how she felt about things, tonally the characterization is flawless, unflinching and void of unnecessary dramatization that so often occurs in projects with a similar thesis.
It was hard to watch, a choking feeling of doom permeating the experience, but ultimately ended on a hopeful note. As for Aynur, she is a modern martyr, archaic as the term is, and those deserve to be canonized artistically. We simply can not try to move on without paying tribute.
A Regular Woman (Nur Eine Frau), 2019
Director: Sherry Hormann
For more content like this sign up for our weekly newsletter