A severed hand seeks to be reunited with its body in a highly imaginative, morbid yet affable animated feature co-written by one of the authors of "Amelie" and nominated for the Oscars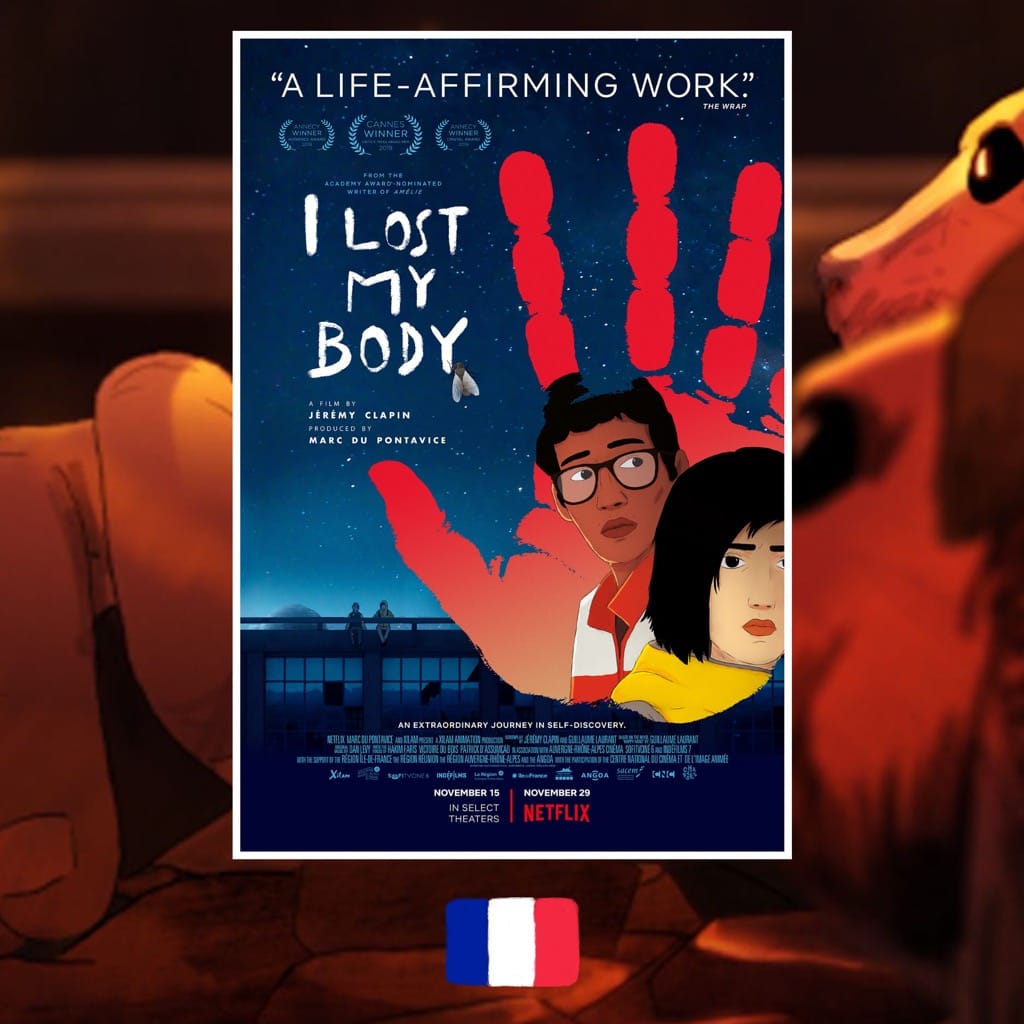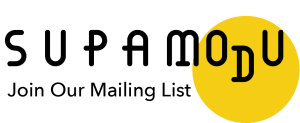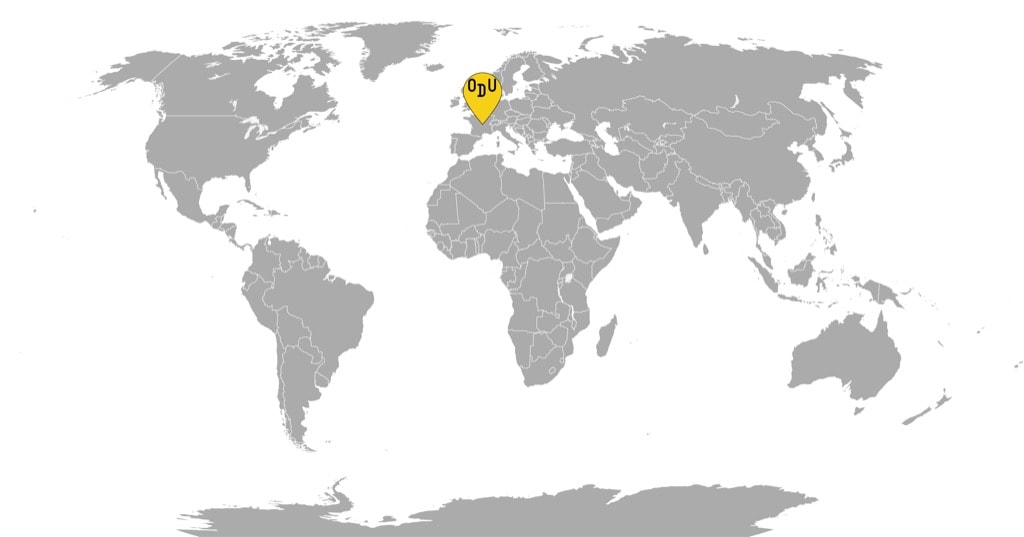 WHAT IT'S ABOUT: A hand with no body attached escapes from a freezer in a suspicious-looking lab. It must make its way across Paris to reach the person it once belonged to: a young man named Naoufel, who was last seen lying in a puddle of his own blood. As the agile limb continues its quest, defying the laws of physics, avoiding detection, and wrestling street animals, we learn the story of Naoufel. Born somewhere in an Arabic-speaking ex-colony, he lost his loving parents at an early age and was sent to live with his rough uncle in Paris. Growing up to see the dreams his parents had paid out for him dissipate, Naoufel got a job as a pizza delivery guy. One night, while making a delivery, he encountered a sassy young woman named Gabrielle. They only communicated through an intercom, but lonely Naoufel felt a sense of kinship and decided to pursue her, triggering a set of events that changed his life forever, and led to his hand taking a perilous journey.
WHO MADE IT: Writer, director, and animator Jérémy Clapin has been in the filmmaking game for the past decade. He has directed four shorts, including the critically acclaimed and equally unsettling "Palmipédarium" about a boy on a duck hunt. For some of these shorts, he also provided writing and animation. "I Lost My Body" is Clapin's feature debut, adapted from a novel "Happy Hand" by Guillaume Laurant, who also became a co-writer. Best known for his collaborations with Jean-Pierre Jeunet, Laurent co-wrote the screenplays and handled the dialogues in "Amelie" and a bunch of others: in fact, Laurent and Jeunet are currently in pre-production of a project about underground dwellers. The composer for "I Lost My Body," Dan Levy, is relatively unknown, but his impact on the film's atmosphere is palpable, especially in the striking collaboration with L'Ordre Du Périph, a Parisian hip-hop collective, and the closing titles ballad with singer Laura Cahen. The animation studio behind "I Lost My Body" is Xilam, and its founder Marc du Pontavice, also served as the producer on the film. Du Pontavice and Xilam are best known for the animated series "Oggy and the Cockroaches" about a cat and three cockroaches named after the Ramones brothers, as well as various other TV and film adaptations of characters, including Lucky Luke, The Daltons, and Mr. Magoo. While experienced in feature-length animation, Xilam made its debut in non-genre with "I Lost My Body." To complement the animations, the film has some fantastic voice acting. Newcomer Hakim Faris is Naoufel, Victoire du Bois, who played Elio's friend Chiara in "Call Me By Your Name," is Gabrielle, and seasoned actor Patrick d'Assumçao is Gabrielle's uncle Gigi. We highly recommend watching with subtitles, but if you prefer to go for the English version, you'll be enjoying Naoufel dubbed by Dev Patel, Gabrielle, by "Arrested Development's" Alia Shawkat and Gigi by "Cheers''" George Wendt: not shabby!
WHY DO WE CARE: Animation is a laborious and imaginative way to render a story. When the creators don't fully engage with its storytelling possibilities, instead of settling for technical and aesthetic advancements as the carrying vehicle, the result can seem underwhelming and too quickly discounted as niche. "I Lost My Body" is very apt in its formal characteristics, with crisp, striking, moody yet genial graphics, where human figures stand out briskly against the highly detailed backgrounds where each particle of Parisian everyday grime is meticulously drawn out, whether on the subway windows, or the library shelves. This is especially evident in the parts of the narrative, where we follow the hand. But the main strength of "I Lost My Body" emerges through its macabre sensitivity. It's hard not to think about Thing, the character from the Addams family franchise, when you start watching its French counterpart patter on the floor and aptly operate its five fingers as miniature limbs in a sort of manual parkour. But when an interaction with a pigeon who doesn't want to share its nesting spot unravels into a funny and gruesome stand-off between bird and paw, it becomes clear: this hand is nothing like the servile and only slightly mischievous forearm that lives with the monster family. The hand in Clapin's film is more assertive, nimble and focused than its clumsy owner full of teenage sensibilities: perhaps as a metaphor of unrealized potential, or a physical evolution, which is also encountered by Naoufel himself. But most importantly, the hand is a grisly reminder of the fleeting nature of humanity, which becomes a refreshing, welcome respite from the usual emotional pandering via dialogue. Even though "I Lost My Body" is particularly good at that, too, since its dialogue is rendered by one of France's foremost experts on communication within a film.
WHY YOU NEED TO WATCH: Even though the film doesn't go into either the sci-fi or the horror territory, and the severed hand remains more of a metaphor than some bionic stray limb, "I Lost My Body" dwells in the liminal space between genre and high drama. This allows a rather uncomplicated plot about a teenage infatuation gone wrong to unfold into something more complex and beautiful: a devastating yet hope-stirring study of the split between human physicality and consciousness. Observing the hand get through the urban tapestry of Paris with its subway, a high-speed ring road, and post-industrial development offers a twofold pleasure. Firstly, like with any other kind of narrative where a character struggles in a world not physically catered to their specific needs, the stakes are raised every single minute. Each next step becomes an obstacle to survival, and the mundane surroundings become enrapturing—as well as quite literally larger-than-life. But it's also exciting to look at the hand's almost limitless abilities as its narrative arch becomes one with Naoufel's post-loss plot, resulting in a poignant exploration of what makes humans bigger than their mortality. There are many occurrences of limits explored within the span of "I Lost My Body." From Naoufel's limitations as a young man, which gets him in hot water with Gabrielle, when she realizes he'd been stalking her, to the physical limitations that an absence of hand—or, vice versa, a body, can inflict upon the individual. But the principal, central limit that clouds Naoufel's whole life, is that of not being fully present for this life. When his parents who made life so full die, when he flounders in his job, when his lofty idea of romance is shattered by confrontation with reality, finally, when he loses the hand, Naoufel is thrown a couple of spaces back from making progress. Such restrictions are the annoying grind of life, obstacles that one is bound to overcome again and again. But perhaps the salvation lies in shedding the fear of these barriers, in giving in to them entirely? Much like the hand that gained its peak agility when it lost its body, perhaps Naoufel becomes liberated when he messes up enough? "I Lost My Body" is a fantastic animated feature that offers depths of meaning beneath its wildly entertaining and deliciously macabre facade,—one which places it in direct descendency of Studio Ghibli's and Tim Burton's finest.
I Lost My Body (J'ai Perdu Mon Corps), 2019
Director: Jérémy Clapin
For more content like this sign up for our weekly newsletter