A young woman's absurdist journey across her estranged homeland in an intelligent candy-colored debut from a Bosnian-Dutch filmmaker with an exhilarating young cast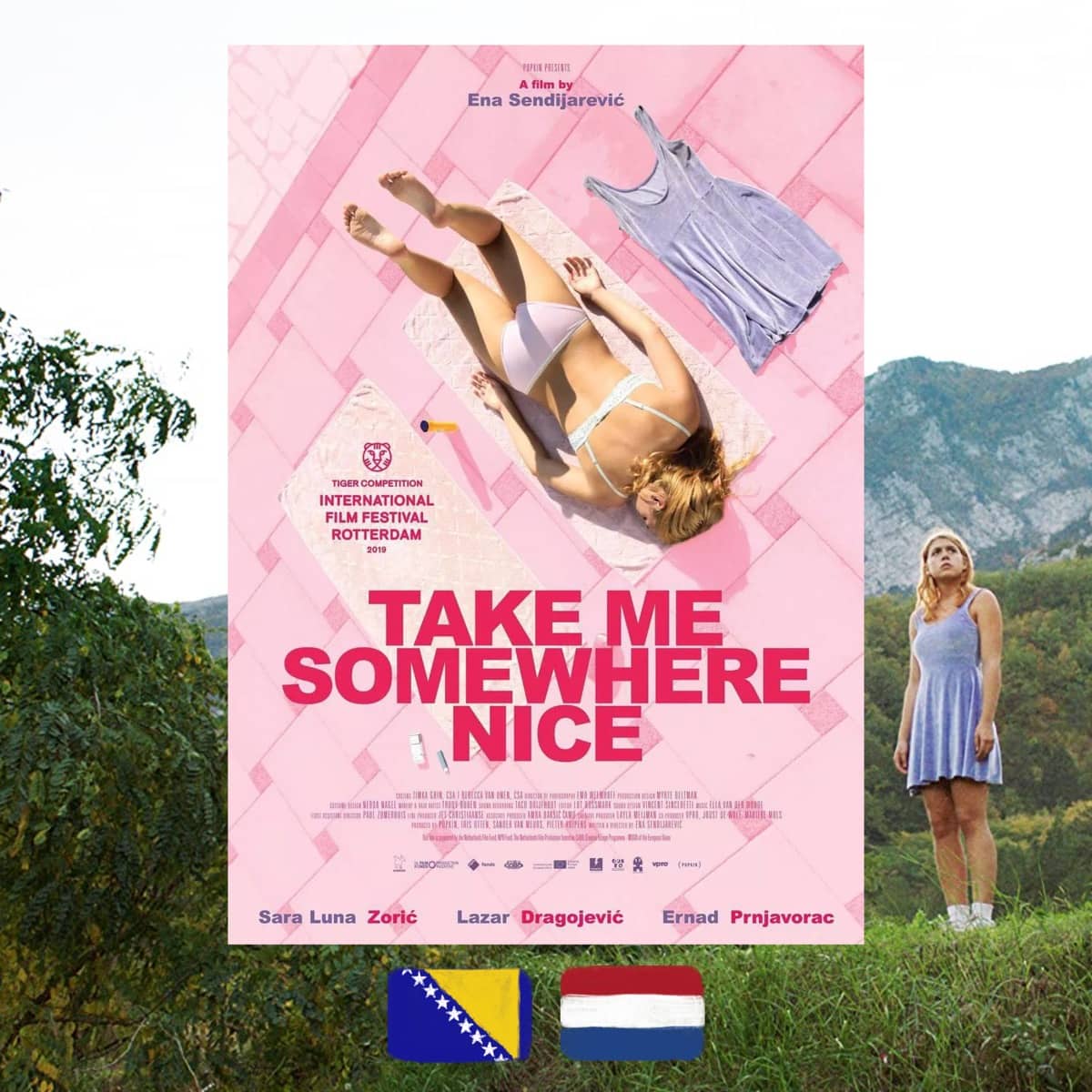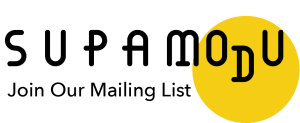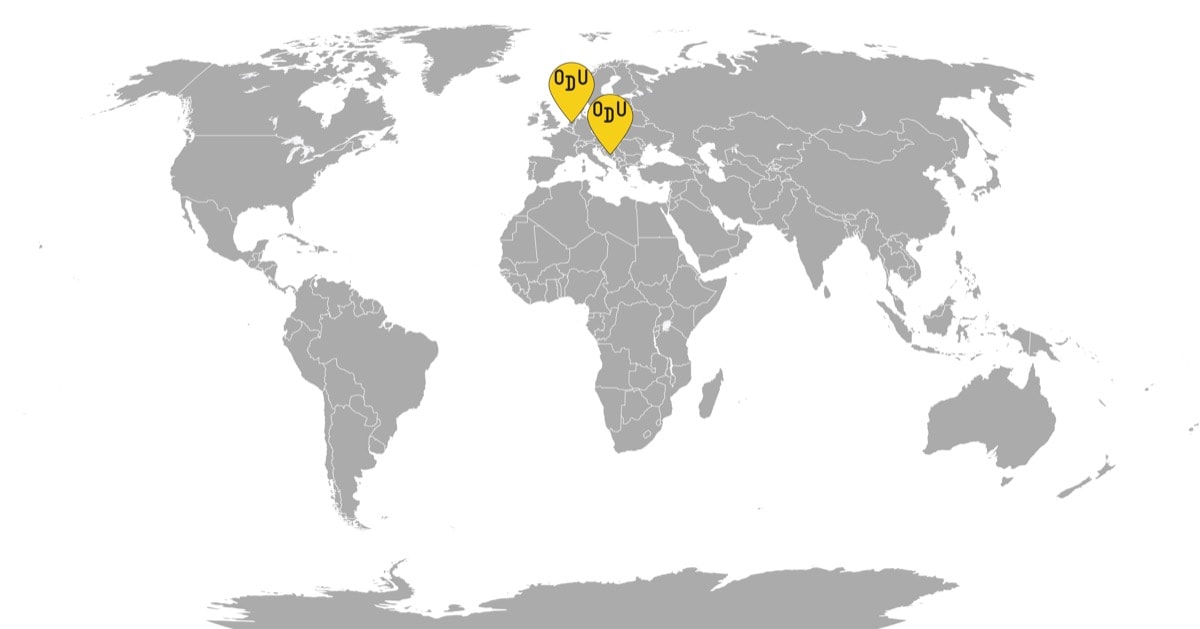 WHAT IT'S ABOUT: Alma has grown up in the Netherlands alongside her immigrant mother. However, when her father, who had left the family to go back to Bosnia, falls sick, Alma decides to travel to her elusive homeland and see it—as well as her estranged parent—for the first time as an adult. As the young woman carefully curates her presence in Bosnia, she discovers a landscape that's both logical and nonsensical, fashionably elaborate, and frozen in history. Alma embarks on a road trip to the village where her father might be dying. The journey—alongside her shady cousin Emir, his cute "intern" Denis, and a bunch of random characters—becomes an exploration of the unequal European landscape, as well as Alma's identity split and ripening sexuality.
WHO MADE IT: Filmmaker Ena Sendijarević was born in Bosnia, but just like her heroine, grew up in the Netherlands, while her homeland lived through war and its aftermath. "Take Me Somewhere Nice" is her first feature film; however, she has a bunch of shorts behind her belt, including the critically acclaimed "Import." Based around a family of Bosnian refugees in the Netherlands, it brought Sendijarević a bunch of wins and nominations, including one at Cannes. "Take Me Somewhere Nice," meanwhile, scored two major victories, at Rotterdam and Sarajevo.
Sara Luna Zoric, who plays Alma, made her debut with "Take Me Somewhere Nice" at just 17, which immediately led to another role. Her two scene partners, Ernad Prnjavorac (the effortlessly cool Emir) and Lazar Dragojevic (the heartthrob Denis) also made their debuts in "Take Me Somewhere Nice." They have since continued their work in the Bosnian film industry: Dragojevic works in Montenegro as well.
Jasna Đuričić, who appears as the enigmatic cabaret singer that Alma befriends, is a Serbian actor, who has been performing on the screen in both Yugoslavia and the former republics. 
The film's DOP and editor are frequent Dutch collaborators Emo Weemhoff and Lot Rossmark, while indie composer and musician Ella van der Woude worked on the film's score.
WHY DO WE CARE: The subject of the children of the former migrants and refugees returning to their estranged, or sometimes even never experienced homelands, is always very interesting as it allows for a more in-depth, unexpected look into the countries, informed by the view inherited from the parents as well as independent gazing. And such narratives become especially potent as ways to approach the relationships between countries, such as, in the film's case, a NATO and EU member, as well as an ex-Yugoslavian entity. There are many instances in which the parallel existence is grappled within the film, but above all in the way Alma and the two boys communicate. 
In a sense, it's a story of a girl living comfortably discovering how the other half lives, one of the oldest plots in the book, but the class considerations are enriched by the divisions and dynamics that govern Europe. All of the main characters were born after the independence of the Balkan states. Yet, the two worlds they inhabit in Bosnia and Netherlands have a deep wedge between them, and the ghosts of the region's complicated, sad past and uncertain future are everywhere. And as the warmth between estranged cousins and the budding romance between Alma and Denis grow, the power balance in the relationships reflects them.
WHY YOU NEED TO WATCH: As is appropriate for a film that center adolescent experience, "Take Me Somewhere Nice" is quirky, and relies heavily on the aesthetics. Weemhoff's pastel-tinged, carefully framed scenes, Alma's tinted hair and periwinkle dress, a splash of blue in the hotel pool and of pink paint over Yugoslavian-era walls, and the striking landscapes of the Balkan mountains—all come together to evoke an atmosphere of teenage yearning with its incomparable air and stakes that seem impossible. A title borrowed from a Mogwai song and Ella van der Woude's spacey electro soundtrack with Sonic Youth's "Kool Thing" complete the picture. 
But instead of just focusing on the mood, as many films on a similar subject do, "Take Me Somewhere Nice" actually does the heavy lifting, too. Sendijarević says that a big inspiration was Jim Jarmusch, "Stranger than Paradise," in particular. Indeed, it's as if she reverse-engineered the cult classic, keeping the accents but rearranging them into something fresh but with a solid aesthetic foundation. It also has strong Wim Wenders vibes. Meanwhile, even though the plot meanders, and makes a few solely stylistic detours, the narrative comes together quite masterfully, and the larger truths about identity, sexuality, and belonging emerge.
A strong debut for Sendijarević and her delightful trio of leads, "Take Me Somewhere Nice" is a dream to watch: deliciously slow yet satisfyingly punchy when needed. Its angle, striking a delicate balance between Alma's vulnerable introspection and her curiosity for the old/new landscape, allows to evade the tropes of excessive navel-gazing or exaggerated observations, and offers a minimalist but layered exploration of Bosnia. Alma takes everything in, learns a lot, and discovers herself. But in the end, she just wants to have beautiful, cinematographic sex in absurd circumstances: and there couldn't be a more authentic ring to a smart coming-of-age narrative.
Take Me Somewhere Nice, 2019
Director: Ena Sendijarević
For more content like this sign up for our weekly newsletter