Trailblazing performers from Arabic countries and Iran, as well as glimpses from the pre-hardline cultural landscapes in this tantalizing primer on the role dance plays in Islam-adjacent cultures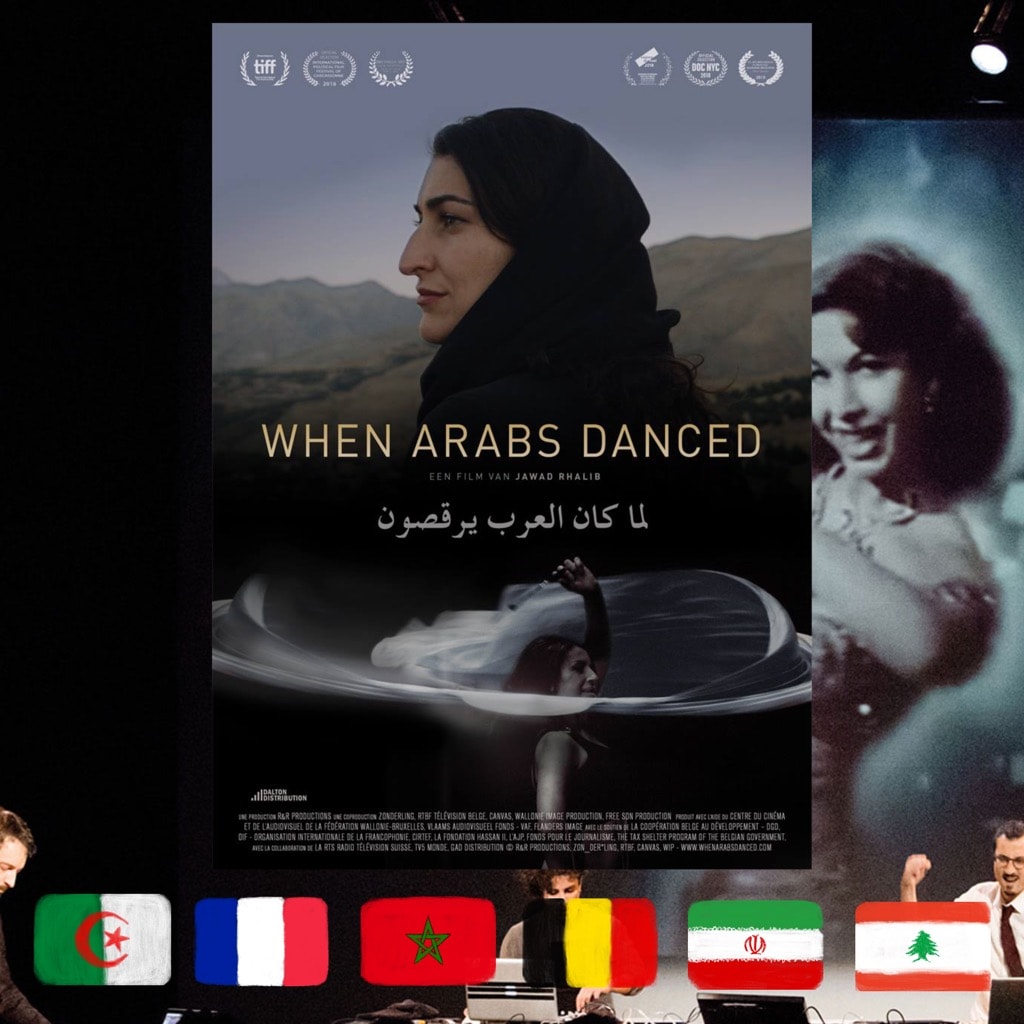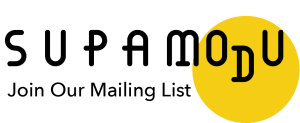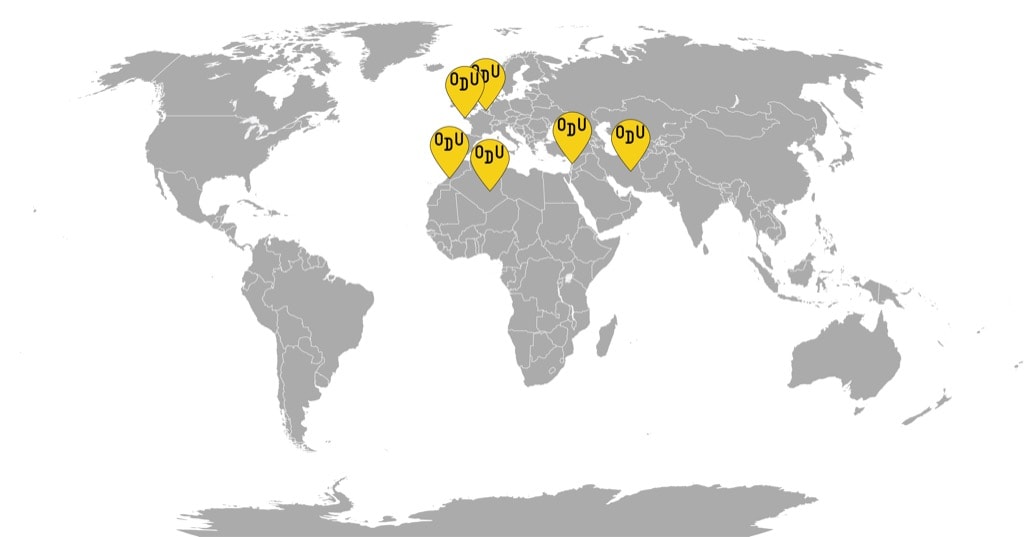 WHAT IT'S ABOUT: The Salafi movement in Islam establishes dancing as haram, prohibited, and shameful. This is in direct contradiction to the many years of Muslim history, where dancing, male, female, mixed, martial, celebratory, sensual, and hybrid, has been omnipresent across the cultures in North Africa and West and South Asia. "When Arabs Danced" is a documentary film that seeks to acknowledge the dancing heritage of some Arabic Muslim cultures, as well as Iran, and show how the dancing culture is thriving both in exile and under the covers in countries where the state strain of Islam is against the practice. The film showcases artists and performers staging daring shows and also sheds light on the personal aspect of this ideological discrepancy through interviews with participants on ways in which they fulfill themselves creatively despite the obstacles.
WHO MADE IT: The director, Jawad Rhalib is a Belgian-Moroccan filmmaker, who has previously dabbled in both documentaries and narratives. Formerly a journalist, Rhalib is very interested in issues dealing with the intersections of globalization and human culture. He is best known for "The Damned of the Sea," a documentary about the strain put on Morocco by its growing international shipping port, which gathered awards and toured the festivals. Appearing in the film are many illustrious creatives in Europe and the Muslim world. The most famous is, perhaps, Hiam Abbass, a Palestinian-French-Israeli actor, who is best known for her roles in Steven Spielberg's "Munich" and Denis Villeneuve's "Blade Runner 2049". More recently, she appeared on American TV in "Succession" and "Ramy," where she plays the protagonist's mother. She also directed a couple of her own films, including the 2012 "Inheritance," set during the Israeli-Lebanese conflict. Mourade Zeguendi, an actor of Moroccan descent, made the headlines when he refused to appear in a Brian de Palma film after being type-cast as a terrorist. Along with Chokri and Zouzou Ben Chikha, who also appear in "When Arabs Danced," he co-founded the Belgian Union Suspecte theatre group. Karina Mansour is Egypt's leading contemporary dancer and educator. Sachli Gholamalizad and Maryam K Hedayat are both Belgian-Iranian performance artists. La Diva Live is a French-Algerian drag-queen and performer of cabaret. Rayess Bek is a Lebanese hip-hop musician who collaborated with Lebanese photographer Randa Mirza on a performance adapting pre-restrictions Arabic music and film to a contemporary aesthetic. French-Moroccan Farah Bakkali is an Arabic dance performer and teacher. Certain European theatre figures of non-Arabic descent also make appearances, among whom Dutch director Johan Simons, who puts on the "Submission" play, and Belgian actor Steven Van Watermeulen, who plays the protagonist in the play.
WHY DO WE CARE: For those living outside of it, the view of the Muslim world is often limited to images of war, devastation, and oppression, as well as lack of non-religious culture both past and present. This myopia occurs both due to ignorance, and hawkish Islamophobic propaganda that comes in handy in resource-hungry forever wars. So it's a delight to be able to see the region through the prism of culture, even though the condition of contemporary dance in the Muslim world is fraught with opposition, persecution, and obstacles. Caught between the two flames of fundamentalism and occidental supremacy, dancers, actors, artists and performers currently practicing both within Muslim countries, and in their new homelands abroad, are left with the challenge of having to preserve their rich dancing heritage while also creating it anew. And even though the endeavor of making this documentary was weighed down by the project's modest scale, and the inaccessibility of many resources, Jawad Rhalib managed to create a fantastic primer on the past, present, and future of Muslim dance and corporal performance.
WHY YOU NEED TO WATCH: An ambitious, sweeping documentary, in its timespan of one hour and a half, "When Arabs Danced" manages to touch upon many cultural discourses at once while staying on the topic's many facets. The narrative oscillates between micro reflections on personal politics of practicing dance within a society that rejects it and the broader context of Muslim culture in the world. The personal and the political intersect powerfully, creating a cadence of resistance and sacrifice. A group of Moroccan performers exchange stories of ways in which they stay closeted as dancers. La Diva Live, the French-Algerian drag performer shares that he was lucky to have his mother's support when embarking on the path of corporal performance, while belly dance practitioner Farah Bakkali admits that her art had cost her son a potential marriage. The most memorable, perhaps, are the scenes in which a theatre group co-founded by men of Arabic descent puts on Michel Houellebecq's "Submission" and has to navigate between members' rejection of the work and eschewing fatwas while depicting a Muslim ablution ceremony. But besides the more current depictions, "When Arabs Danced" also dives into the wealth of archival footage to show the former accomplishments of Muslim-adjacent entertainers. There are screenshots from old Egyptian movies that everyone still watches on cable, according to a schoolgirl in the film, as well as performances of Iranian diva Googoosh, whose career abruptly halted with the advent of the Iranian revolution and was only resurrected in the 00s. Watching "When Arabs Danced" is an enlightening, titillating experience that inspires one to become more engaged with the Arabic and Iranian dancing, singing, and theatrical heritage. Even though in some places the situation with dancing seems rather grim, after watching the diverse, international set of performers in Rhalib's film, it becomes evident that performances based in body language are intrinsic to being Arabic, Iranian, or Muslim. And despite what hardline politics might dictate, dance is making a comeback in the Muslim world, and it will carve out its space no matter what, like a resounding whirlwind of a dervish's spinning.
When Arabs Danced (Au Temps Où les Arabes Dansaient), 2018
Director: Jawad Rhalib
For more content like this sign up for our weekly newsletter