A musical triptych that invites to reclaim black heritage and collaborate creatively from a visionary hip-hop artist with a vision for African hegemony and an exemplary taste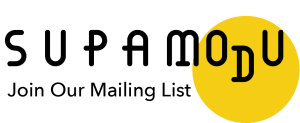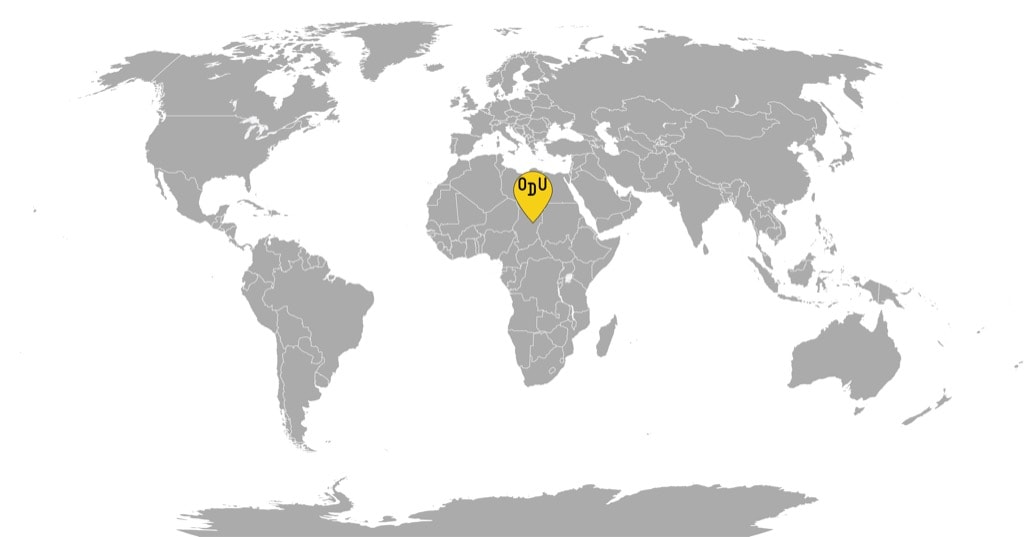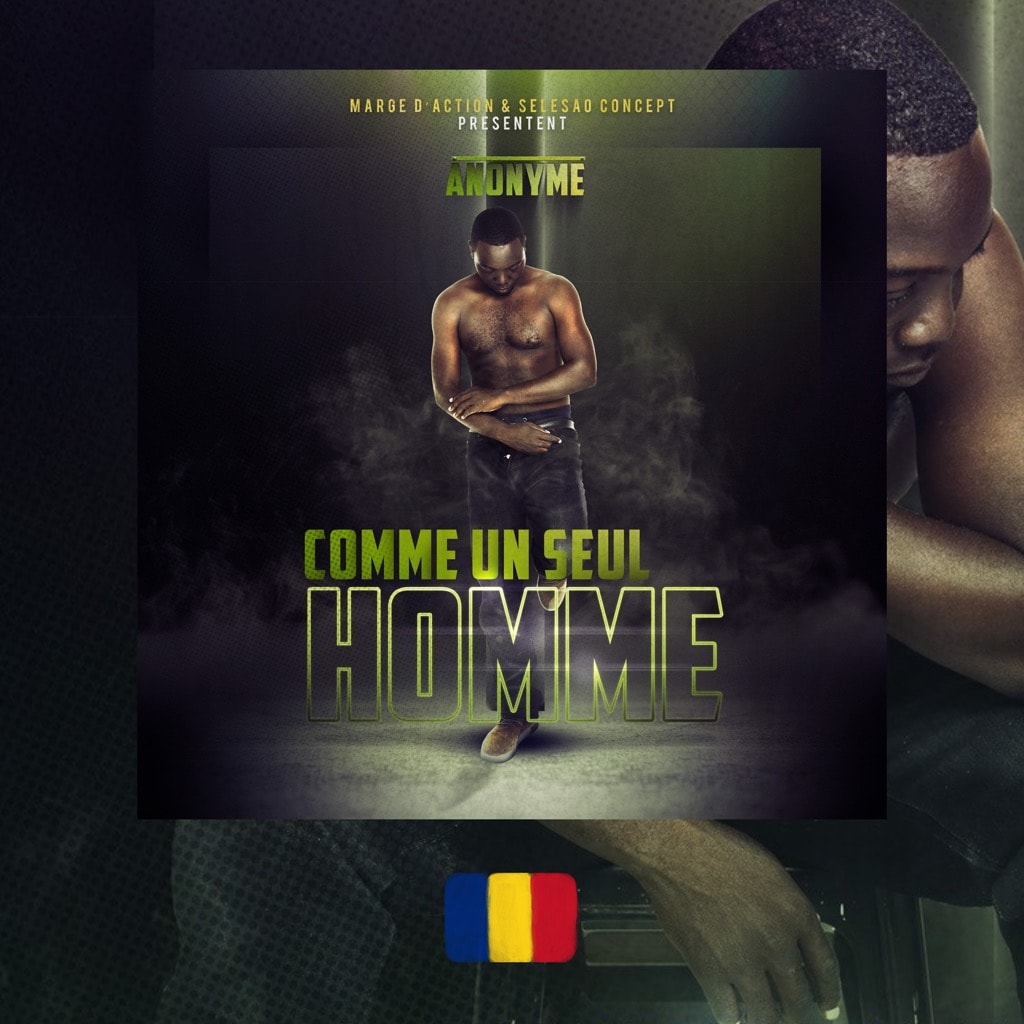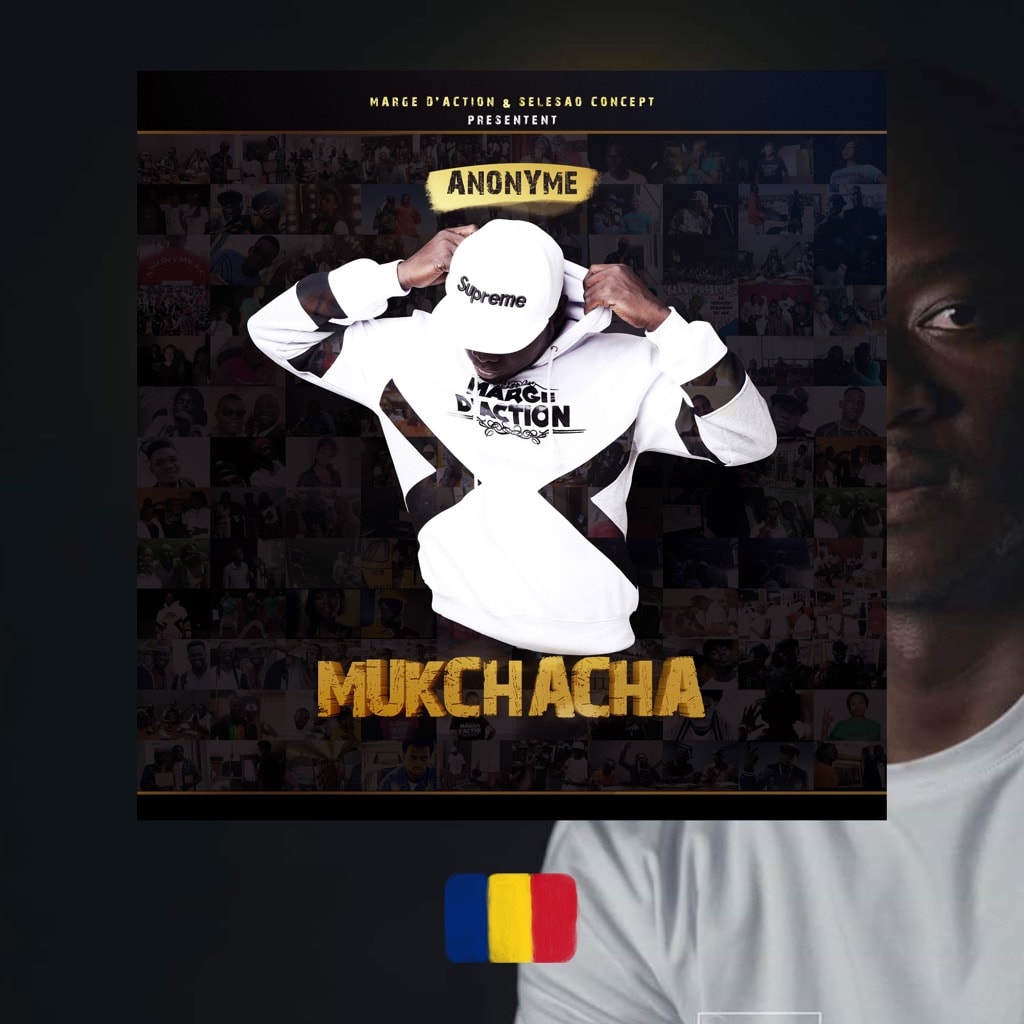 WHAT'S GOING ON: Anonyme (real name Magloire Tampele) hails from the working-class neighborhoods of Chad's capital N'Djamena. He grew up listening to MC Solaar—Chad's most famous musical export—as well as Congo Brazzavillean rappers Bisso Na Bisso, and other notable performers in the genre from the United States and African countries alike. Active on the Chadian rap scene since he was 18 and part of his first crew, "Istifack," Anonyme released his first solo track in 2007, all the while receiving a medical education. And then, as the afro-urban scene was sweeping across the African nations in the 2010s, he truly came into his own with his debut album "Chronique des Terres Arides" (Chronicles of Arid Lands). It was inspired by his travels in neighboring countries, with local flavors interspersed with his original rhymes & beats. In 2017 Anonyme debuted his single "African Makers," the inaugural release in his project of African empowerment through music. In 2019, the project resulted in the consecutive release of three albums, "Mukchacha," "Farafina Victory" and "Comme un Seul Homme," a sprawling debut that lets this maverick explore his performer's potential, as well as pair up with every single of Chad's most exciting musicians of the last decade, as well as some foreign invitees.
WHAT IT SOUNDS LIKE: Even though they're strongly connected, the three albums, like any self-respecting set of triplets, all have their own personalities. "Mukchacha"—named after the traditional Chadian broom of twigs tied together—is about the cultural collaboration: it features more invited musicians than the other two, and its songs go in the directions that the talent takes them. "Farafina Victory"—which means the "victory of the land of black skin"—is the album responsible for the ideological basis of Anonyme's work and the call for African unity and reclamation of heritage. Meanwhile, "Comme un Seul Homme" (Like a Solitary Man), is the most introspective album of the bunch, with least collaborations, but with most of Anonyme's reflections on the nature of faith, gratitude and salvation.
WHY DO WE CARE: Besides apparent musical talent, Anonyme also possesses an exceptional musical sensitivity. His ability to work with other artists is remarkable, and the way they unite around him, while sticking to the overall concept of his oeuvre, but also doing their own thing, is reminiscent of the way the most successful American hip-hop producers operate. To listen to Anonyme's albums means to get exposed to the vastness of Chadian music. 
The most striking are his collaborations with the female artists, of which Anonyme should be making more. R'n'B singer Alix Dionadji is featured, among others, on "Bruits de Bottes" and "School Party," and her angelic voice juxtaposed to gritty rhythms impregnates the tracks with an otherworldly aesthetic: their climactic lyrical interludes would work perfectly on a sci-fi soundtrack. On "Yes We Can," Alix and Anonyme are joined by the viral Chadian-American singer MH: a trifecta you didn't know you needed in your life, where voice and energy come together to create musical super fuel.  World music performer Melodji appears in "Ndjabian," making this union between a diva and a rapper a forceful performance towards a common goal. The queen of Chadian hip-hop, Crazy Missy, who joins forces with Alix for "235 Queens," doesn't only share the name with Missy Elliott, but the raw, incomparable fierceness, too. "Action," which features both Crazy Missy and Alix, as well as Waiti, L'Oryx Neozo, and Massood, is an amalgamation of youthful anger that's repurposed into musical energy, and a signifier that the time has come.
Also prominent is "Thank You, Lord," a collaboration with the gospel singer Christian Saar, the current participant of Francophone Africa's "The Voice." The song oscillates between languages and honeyed R'n'B and energetic hip hop as if Bruno Mars paid a visit to your neighborhood church. "Au nom de l'Afrique" is a dancehall interpretation featuring the French reggae artist Kyam Bandimic; "Comment," a fresh, delightful earworm made with South African rapper Ng Bling; "Je ne te ferais plus pleurer" a velvety ballad with Chadian star Kiko Goldenboy and "Faim de loup" a foolproof banger in collaboration with Chadian rappers MBH & John Criss. "Wida Watania," a bewitching magical number, probably sums up the variety of talent present in Chad and, therefore, available to Anonyme best of all. In addition to the previously mentioned Melodji, Waiti, Criss John and Massood, it also features Moussa Aimé, Big Walker,  Prince Dee and Cidson Alguewi.
WHY YOU SHOULD LISTEN: Anonyme's music is a true testament to the promises that Chadian music holds. It seems like he can do it all: from romantic songs that let the sunshine in to tracks of urban malaise that whip with their carefully arranged sampling, from hymns of religious rapturing to anthems ready to ignite stadiums. But his main power lies in the way Anonyme takes his heritage as well as the legacy of hip-hop culture and processes them into something completely unique, fervently Chadian and distinguished. The two fiery hits, "Keté" (Forward) and "Allumez les Briquets" work together to form a rhythmical sequence of taking action and returning to one's roots. "African makers" is a fiery encouragement of African sovereignty and culture, and "Vaudoo Trap," an African pride hymn. The second album's exciting eponymous song "Farafina Victory" boasts experimental riffs and a level of Outcast-kind of lightness used to explore pressing issues. But it gets even better when Anonyme works with local talent in the field of traditional music. For instance, "Afriki Beyo" is a spectacular showcase of the immense talent that musician Abdoulaye Nderguet possesses. The layers to his unique voice that remind one of Nusrat Fateh Ali Khan's serve as a perfect framing for a searing indictment of African politics. "Sopé" delights with the local flavor, too. It features an appearance by Ngass David, a legendary Chadian zither player, and traditional singer, and seems ready to implode by the clash of such different but harmoniously tied energies. "Aimes Moi Coco" has Alaane Moubarak's rapping in Chadian Arabic; "Bienvenue au Tchad" made in collaboration with pop artist Mawndoe, is an invitation to savor Chad's culture through a potent mix of hypnotic chanting and the usual beats; while "J'aime mon pays" with Cidson Alguewi, the champion of blending traditional rhythms with some contemporary vibes, does just that in a love letter to the country. And while it's a solo work, "Bang Bang" sounds like the soundtrack to a magical circle dance used to protect the album from harmful outside powers.
Sometimes when we're dealing with a country that has been ravaged by wars as much as Chad, it's hard to find one particular artist in the blossoming cultural landscape who would be able to stand out as exemplary. And yet, Anonyme, with his substantive talent, electric vision, and immaculate taste, is definitely the one to watch in Chad. A thinker and maker of consequence and fierce political power, he is simultaneously rebuilding the country's musical space anew, as well as making sure his homeland is proud of him.
For more content like this sign up for our weekly newsletter
LISTEN TO ANONYME – VAUDOO TRAP (MARGE D'ACTION 2019)