A road movie about women travelling across the borders between the West African countries by bus, observing the corruption, the crime and some downright bizzare occurrences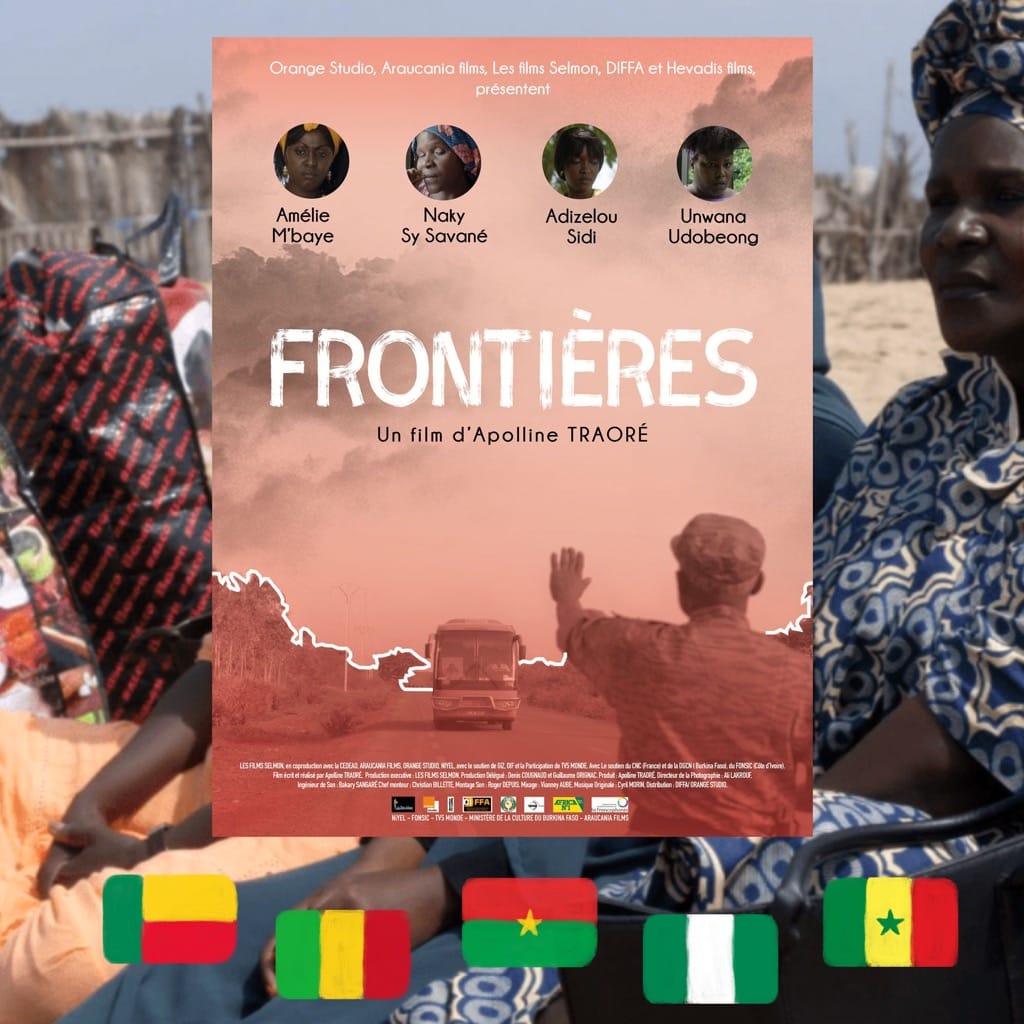 A Senegalese woman Hadjara sets off on her first business trip from Dakar to Lagos on mass transit. As she crosses the borders between West African nations, we explore the fascinating world adjacent to the bus routes: a tangle of rampant corruption, community spirit, various degrees of crime, human bonding and some downright bizzarre situations. I think that the most successful films can make you laugh out loud and fear humanity at the same time, and Borders accomplishes this beautifully. Navigating her treacherous journey, Hadjara befriends a motley crew of West African women, and together they try to survive the way filled with both comic relief and real tragedy.
This film was so rich, so potent, so full of heart, that I would watch it many times more, which is very rare for me, uncovering more layers. It's a perfect road movie, a staunch feminist film that is never didactic, and an apt commentary on the unnecessary borders that stifle our planet.
Borders (Frontières), 2017
Director: Apolline Traore
For more content like this sign up for our weekly newsletter