Vietnamese artist portrays the country's ethnic minorities in highly stylized paintings and creates a magical world where identity and nature bleed onto each other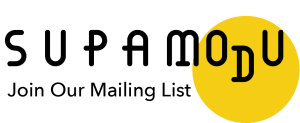 WHAT'S GOING ON: We rarely see wheelchairs in figurative art, and that's a shame. Đinh Thị Thắm Poong chose the subject for this remarkable 2016 work, and also refused to make it the emphasis. Instead, it's just one of the series of her highly ornamental portraits, where the protagonist also happens to be disabled. And that's precisely the thesis to Thắm Poong's work: to show the world as it is while embellishing it with organic and decorative forms.
WHO MADE IT: Thắm Poong was born in a mixed-ethnicity family in the mountains of Lai Châu, close to the border with China. She is one of the leading artists in Vietnam, and her work is in the permanent collections of numerous museums across the world. We discovered her work in an exhibition dedicated to post-war art in Vietnam in the New-York Historical Society. In the US, Thắm Poong is represented by Judith Hughes Day Vietnamese Contemporary Fine Art.
WHY DO WE CARE: Thắm Poong's work is diverse without being didactic. As a person of mixed heritage, she is interested in depicting ethnic minorities. And in her portraits, the patterns of the characters' heritage costumes blend with their skin, and nature becomes part of their personalities. Fused into potent imagery, those artworks showcase the importance of preserving the ecosystem of humans in all their divergence and become a reflection of today's vibrant world.
WHY YOU NEED TO PAY ATTENTION: We need more artists like Thắm Poong,  influential examples of the artistic expression of women and minorities within their own countries, who also dazzle with the extent of their talent. Purely original, despite its rooting in the many cultures of Vietnam, Thắm Poong's art serves as an invitation to come into the magical world. It's a mysterious, beguiling world that she had conceived while gazing around herself. In it, imagination and reality co-mingle, and identity is a part of the ecology.
For more content like this sign up for our weekly newsletter