Seven giant moles make New York city their stomping ground in a series of immersive performances channeled by the underground dwellers through the brilliant mind of French artist/director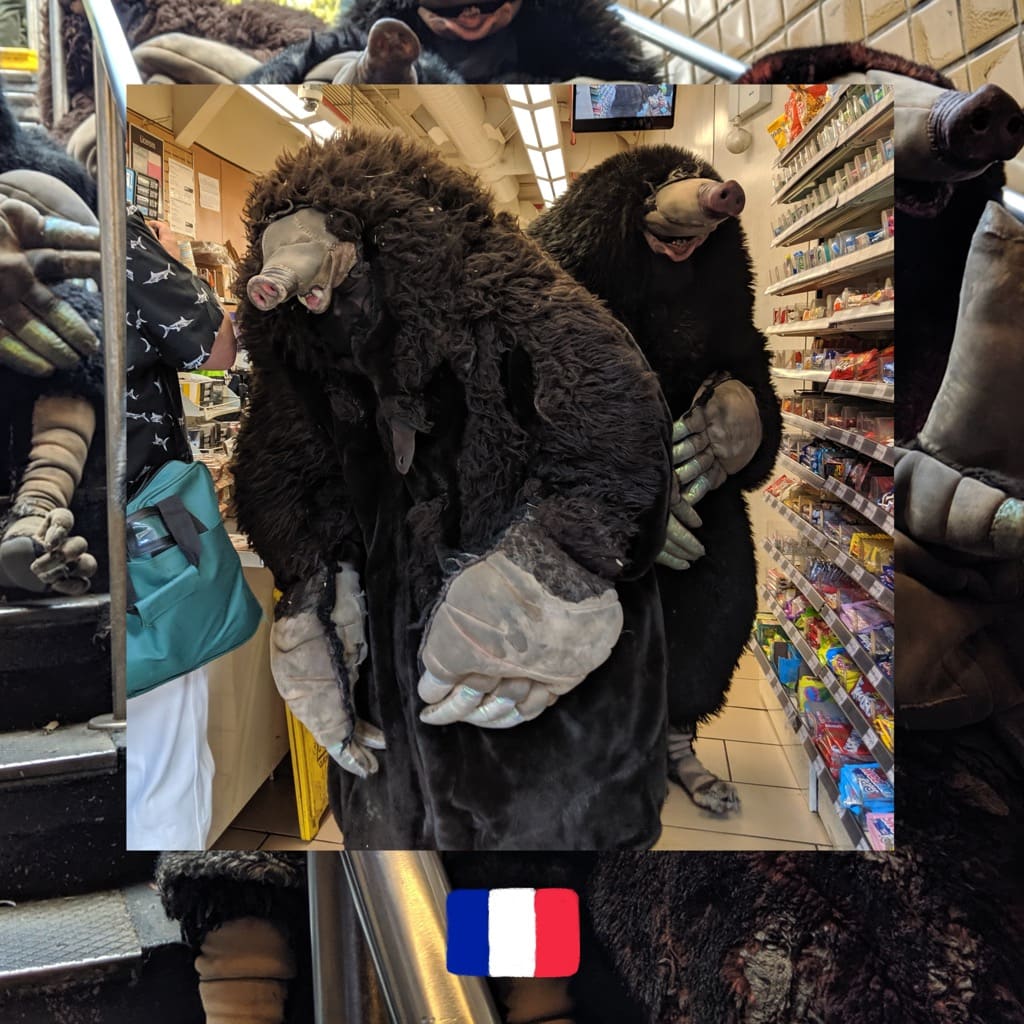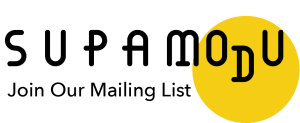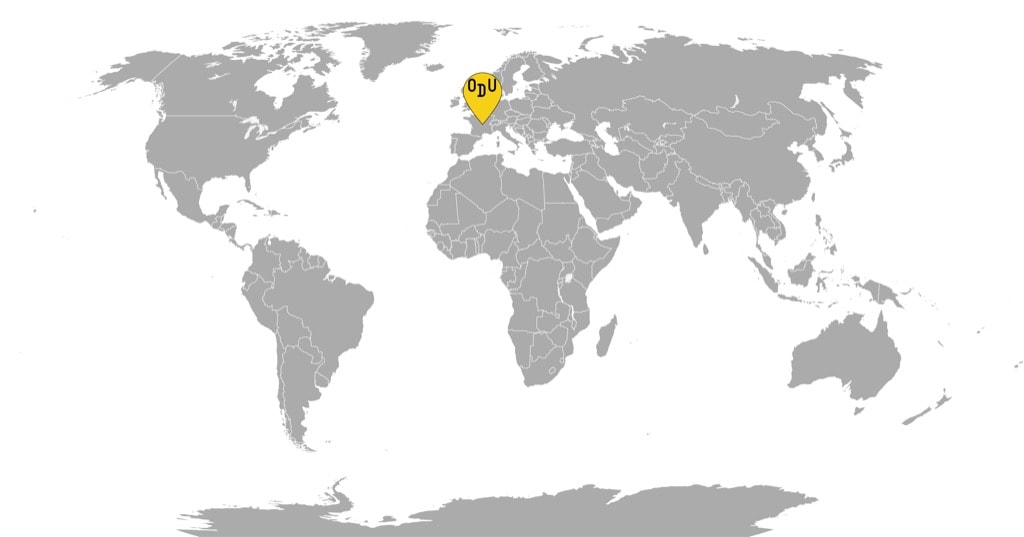 WHAT'S GOING ON: Philippe Quesne is a fantastic French creator who combines performance, visual art, and theatre in his works. Currently, in the capacity of artistic director for the Nanterre-Amandiers theatre in France, he makes shows that are fully realized microcosms of life similar to ours, but different. Observing these delightful, scenes calls for more in-depth scrutiny of our reality: and that's pretty much everything required of art, isn't it? "The Moles" are his greatest creation, as far as we're concerned, and the project consists of a series of performances centered around a group of human-sized moles. There are some formal constraints, but in general "The Moles" are open to the world, and the production has been evolving over the last years.
WHERE WE SAW IT: The current performances are at NYU's Skirball center, and Saturday the 14th of September 2019 is the last day to catch the moles in action. The matinee for kids, where moles will stay family-friendly, is at 3 pm. Meanwhile, the whole shebang for everyone over 16, with sex and dirty things, is at 7-30pm. However, we also spent this Friday morning walking around Washing Square Park with the moles in an impromptu mole parade. It was simultaneously the most NYC thing ever, and an incomparable, unique experience.
WHAT'S ON VIEW: The moles are just like humans, but with less hubris and more earthworm consumption. They don't shy away from the mundane and are no strangers to passion. But they're at their brightest when moles get creative: this is why the moles affiliated with Quesne even started a band called MAULWÜRFE (moles in German), and they play some really neat industrial metal/punk. When they're not on stage and are venturing out into the streets for a Mole Parade, moles like to interact with their surroundings and the passing humans. Each of the seven moles has a different personality. For instance, the biggest one likes to sneak up on people and caress them with his paws. Meanwhile, the small grey one is naughty and very agile. Some moles can do sophisticated acrobatics, and others fall asleep as they walk.
WHY DO WE CARE: You may not have realized it, but Supamodu is in fact run by moles. So we take representation in art very seriously, and Philippe Quesne is truly our species' greatest ambassador. Of all the artists on the planet, he was the first to realize how much our world needs a parallel mole-niverse. But selfishness aside, "The Moles" is a fascinating project because it allows us to look at our own reality in a different light. Even the way that viewers or passersby react to moles is always a revelation. As we toured the Greenwich Village with the critters, we saw them encounter humanity in a variety of ways. Humanity's responses were a range, too, from fear of the other to immediate embrace. A dolled-up woman challenged one of the moles for giving her the worm: "But I just got rid of worms!" A coarse-voiced man at the basketball court campaigned for the moles to bring back Obama. Meanwhile, a busy man late for his meeting was chagrined that the moles couldn't direct him to Bleecker street.
WHY YOU NEED TO PAY ATTENTION: "Moles" are such a fundamental, powerful work that swells, shifts, reshapes along with the artists' practice, that it has long overgrown the limitations of all genres, and has become a part of life itself. To participate in it, by checking out the moles' antics, attending a performance, or making some mole-related plans in the future, is to acquiesce to the zeitgeist. Besides, "The Moles" are probably the most flexible artwork we'd ever encountered. It becomes whatever you want it to become, from a cute opportunity for a selfie to a staunch political stance on Trump and Macron. Have fun, or dig deeper for the truth, whatever you like. The moles breach reality with a brusque movement of their paws and let you alone make conclusions, and this is why Quesne's project is so successful.
For more content like this sign up for our weekly newsletter