A Bosnian band with firm positions on civil rights and intellectual property and a fluid approach to genre has a song for every political issue you may care about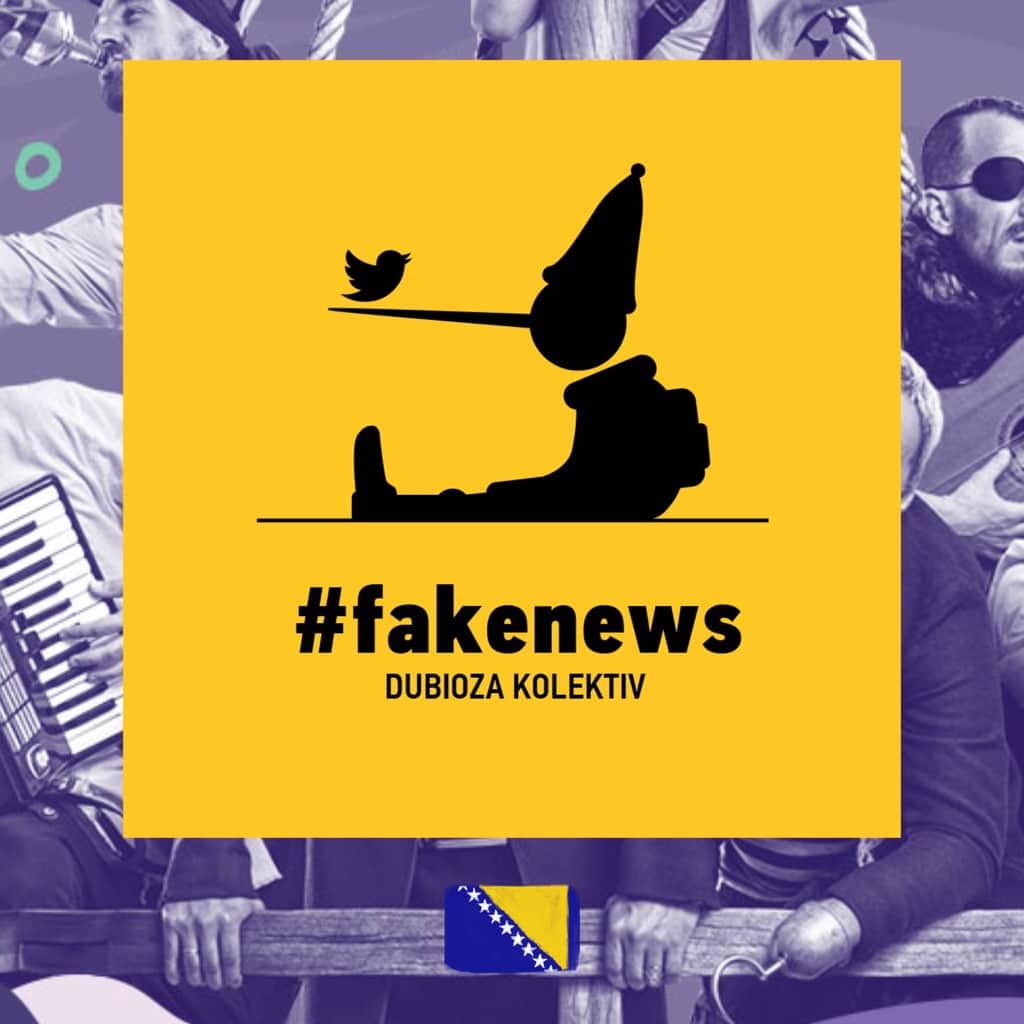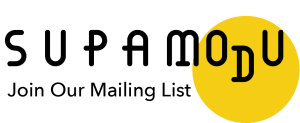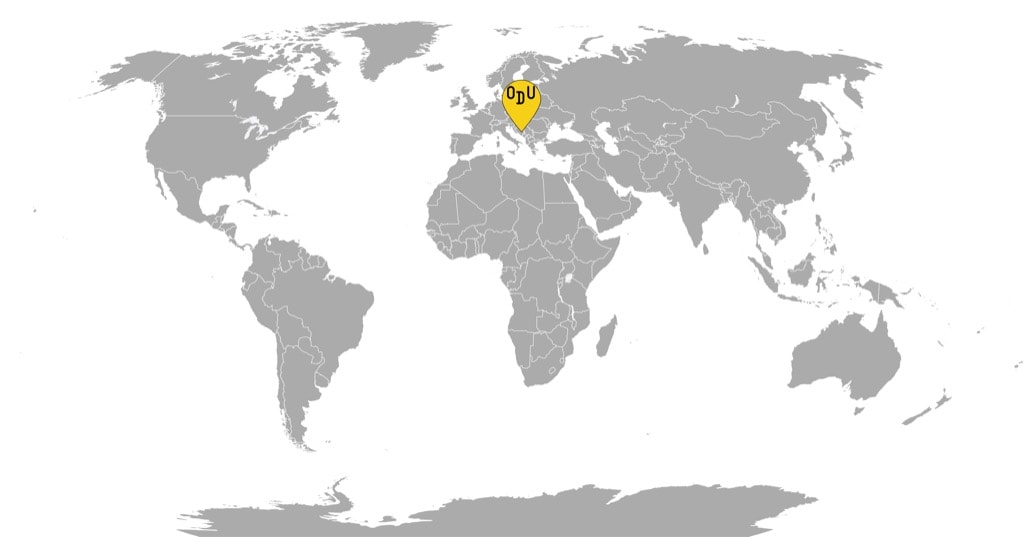 WHAT'S GOING ON: As you would expect from a Bosnian band, Dubioza Kolektiv doesn't skimp on the fiery theatrics or complex funk rhythms that Balkan music is known for. But what makes them remarkable is that the band is never static. Whether it's about their politics or sticking to a particular genre, Dubioza Kolektiv is always striving to make the world and their music better. The band refuses to define itself narrowly in musical terms, and each of their tracks is an experiment in various styles, often a few all at once: dub, ska, reggae, electronica, hip-hop, punk, Europop, and, of course, the Balkan sound. Meanwhile, the band's members, all of working-class backgrounds and molded by having to jam in the dark because of power outages during the war, have stalwart political positions and root their music in constant fight against fascism and capitalism. "#fakenews," their latest release, is per Dubioza Kolektiv's praxis, searing scrutiny of the world's most pressing issues—migration, space exploration, legalization, mechanization, neoliberalism, and right-wing politics—packaged as a wild dance party.
WHAT IT SOUNDS LIKE: Eclecticism is sometimes frowned upon in the musical world, and yet, when done right, it's the only way to portray the complexity of human condition in music. And the one thing that Dubioza Kolektiv gets is that as much as all kinds of music is valued, uprisings can only occur to something with an appropriate rhythm. And so the band, which is known for its impromptu performances at protest rallies, as well as campaigns in support of environmental rights, ethnic minorities and migrants, experiments widely, while consistently delivering music to united the masses. And that doesn't mean being frugal with aesthetics. Take the "Space Song," which features Reggae's ambassador to Europe, Earl Sixteen, and oscillates from earthy rapping and ska to an intergalactic dub sensibility: a lush composition on the hollow dreams of seeking refuge in the galaxy. For "Minimal," Dubioza Kolektiv banded with their French colleagues Soviet Suprem, who blend Soviet influences with punk-chansons, and the result is a techno-disco hit dedicated to the polyphonic complexity of the music: a delightful meta-analysis that also whips. Everyone once in a while Dubioza Kolektiv returns to their true and tired recipe: rompy, Eurodance meets Balkan ska songs. On "#fakenews," there are two, "Dumb" about the mundanity of gun violence and "Wild Wild East" about having a good and politically-minded communal time, which sums up the band's whole concept pretty well.
WHY DO WE CARE: Dubioza Collective performs clad in their black and yellow sporty uniforms with the Pirate Bay logo prominent. The backstory to that is that one of the band's best-known past songs is "Free.mp3", released in the aftermath of the Pirate Bay trial, and central to the collective's stance against the limitations of intellectual property laws. The band is deeply concerned with redefining creative monetization from an anti-capitalist position, and this is just a smaller part of their social ownership ideology. It also comes as no surprise that they're a part of a more extensive network of artists who denounce all kinds of borders in private, political and creative life. The band has worked with the likes of Fun-Da-Mental's Mush Khan and Benjamin Zephaniah and attracted the attention of Faith No More's bassist Billy Gould and his Koolarrow label. 
But Dubioza Kolektiv also makes a point of reaching out across the divide. They even invited a real robot to participate in their "Take My Job Away," a satire on the impending industrial robotization. The University of Sarajevo's school of electrical engineering students assembled Robby Megabyte for them, using the French sculptor Gael Langevin's opensource 3D human-sized robot model. Featured in the song and the video, Megabyte became a charming adversarial face to the much-needed debate on the future of work.
Perhaps one of the band's most potent traits is how they're consistently able to use their effervescent humor for subversive purposes, like in "French Song," a silly song about musicians using francophone cliches, that unravels into something more ominous. "How to make a love song // With the words: Je t'aime // Cause the only rhyme that Google offered // Is Marine Le Pen // And do you know // What rhymes with // Macron Emmanuel? // Molotov cocktail" "Don't Stop" is a very timely song, a cure for activism burnout that you didn't know you needed, centering the need for awareness in no vague terms.
WHY YOU NEED TO LISTEN: "#fakenews" has a brilliant selection of anthems for every occasion. "Cross the Line," which features the band's longtime collaborator, worldbeat legend Manu Chao is a defiant proclamation against borders in the world. Set to a persistent rhythm and rendered in perfectly ambiguous accent, "Cross the Line" is not calling for civility towards migrants. Instead, it's an ultimatum for the century's most resilient exodus. Meanwhile, "Hoy Marijuana," made together with Mexican Zapatista ska outfit Los de Abajo creates a powerful testament to legalization and working-class unity in the strive to withhold labor until rest is granted: "Hoy marijuana // Yo trabajaré mañana." Meanwhile, "Don't Stop" is a very timely song, a cure for activism burnout that you didn't know you needed, centering the need for awareness in no vague terms. And this realization of the importance of the need to let the hair down for activists and ordinary citizens alike is perhaps what makes Dubioza Kolektiv so palpably human and affable.
Right now, amidst the coronavirus pandemic, Dubioza Kolektiv is a lifesaver, because every week at 8:30 pm CET you can catch them performing live in their Quarantine shows on their YouTube channel. It seems like nothing nurtures resistance like being stuck at home or resting after venturing into the inferno, and you need a proper revolutionary soundtrack for that. Dubioza Kolektiv has you covered with their fiery "Bella Ciao" that features the hoarse vocals of Seattle's Bosnian stronghold Kultur Shock's Gino Jevđević—or maybe an Eastern European cover of "Can't Take My Eyes Off You" with a sax player in an NWA sweatshirt is more like your jam? The subversive septet, tuning in from multiple cities and villages in Bosnia, as well as Croatia and Slovenia, has been providing their fans and many new converts with the much-needed respite from the anxieties of lockdown. Without giving up on the fight even for a minute: their politics are always righteous and serious like a heart attack, and yet, Dubioza Kolektiov never sacrifices the pure, unadulterated fun that music can bring.
For more content like this sign up for our weekly newsletter
LISTEN TO DUBIOZA KOLEKTIV feat MANU CHAO – CROSS THE LINE