A queer romance is blooming at an all-girls catholic school in rural Philippines in the 90s—but pregnancy puts the relationship, as well as the girls' agencies, to the test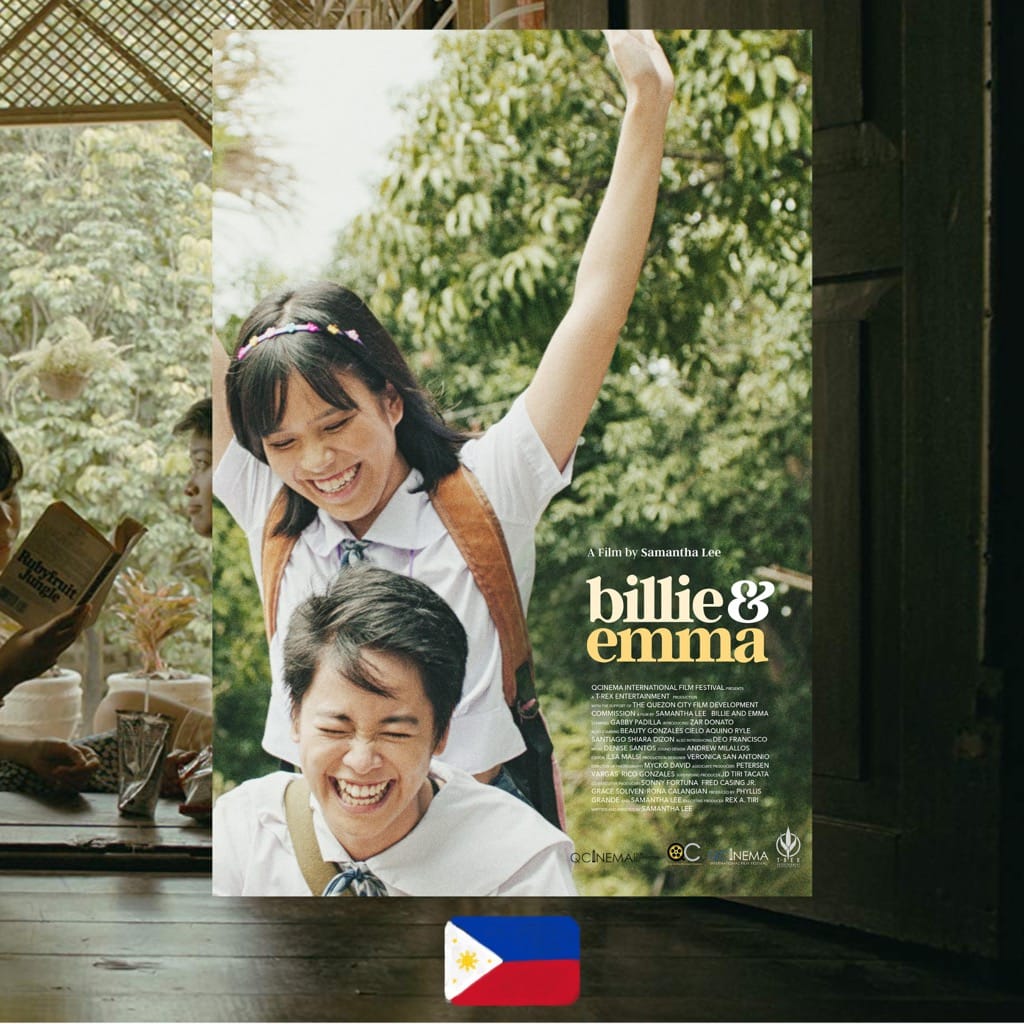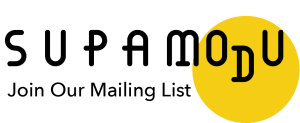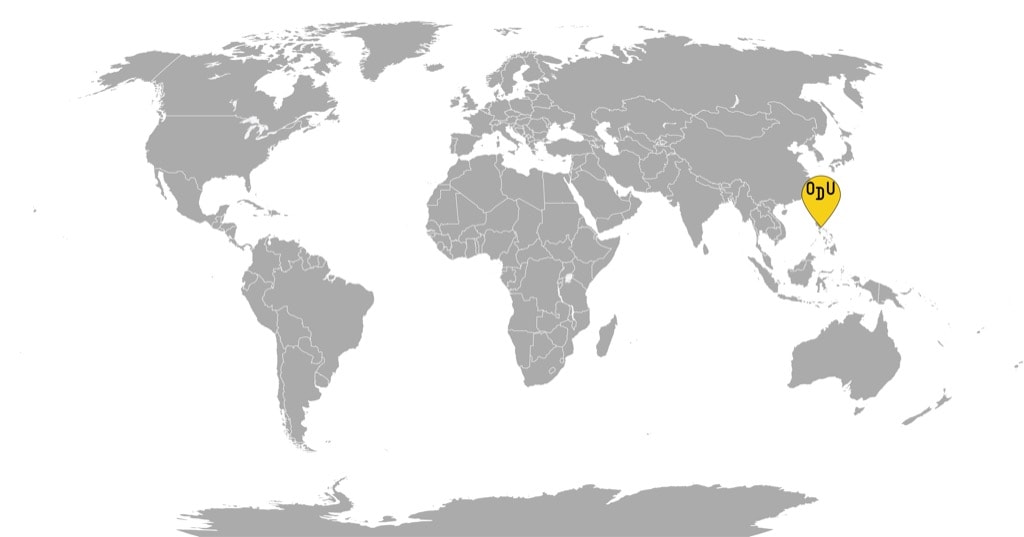 WHAT IT'S ABOUT: It's the 90s in smalltown Philippines. Emma is a star student at her Catholic school. Raised by a single mother, she has high hopes for scholarships that will get her into a university, meanwhile living a life of smalltown inertia: dating an aloof boyfriend, being part of a clique at school, and never challenging the status quo. This is until she meets Billie, the new girl in school. Billie wants to be a rockstar, wears short hair and combat boots, reads "Rubyfruit jungle," and has been exiled from Manila by her father as punishment for her lesbian relationship. She stays with her aunt Miss Castro, who teaches morality at the school, but understands better than most grown-ups what her niece is going through. Drawn to each other from first glance, Emma and Billie get closer, but the blossoming romance becomes complicated when Emma discovers she is pregnant. Will Emma be able to go through with her education? Will the girls' relationship survive? And will the two young adults be able to stay true to their dreams and aspirations, while also being generous with each other?
WHO MADE IT: Samantha Lee is a queer Filipina filmmaker, who started her feature film career with "Baka Bukas," a romantic indie about a lesbian falling in love with her best friend. She decided to make "Billie and Emma" after reading a homophobic tweet, which juxtaposed same-sex relationships to the concept of "family"—and came up with the idea of a teenage girl stepping up as a co-parent when her girlfriend finds herself pregnant. The rest came to Lee naturally: after all, she, too, went to an all-girls Catholic school in the 90s, and the sting of morality classes denouncing queerness was still fresh in her memory. In her quest to make a film that would have helped her grow up queer in the Philippines, she assembled a fantastic cast of mostly women and queer actors through an open call. Openly lesbian newcomer Zar Donato is a veritable teenage heartthrob as Billie, while Cielo Aquino, also openly queer, plays Billie's closeted aunt Miss Castro with unassuming force—her subplot is vague but fascinating. Emma is performed by Gabby Padilla, who's been making strides on the Filipino movie scene, and it's clear why: she steadily delivers a brilliant, layered performance. All the parts, in fact, are written and performed in a way that defies expectations and gives each character dignity. TV veteran Beauty Gonzalez as Emma's mother Amy is an unexpected delight, as is the comedic duo of Emma's sidekicks played by Shara Dizon and Hannah Francisco. Meanwhile, Ryle Santiago, in the role of hapless baby daddy Manuel, is also refreshingly sympathetic. And because "Billie and Emma" is a film with significant emphasis on the music, it's worth noting that it was produced by Denise Santos, a Filipina-American composer who's made music for Discovery Channel, National Geographic and Netflix shows.
WHY DO WE CARE: Philippines is ranked as one of the LGBTQIA-friendliest countries in Asia, and even president Rodrigo Duterte had at times expressed his support for same-sex marriage—a move on which he flip-flopped numerous times, yet one that does set him apart from his fellow strongmen with less favorable views on the subject. But those are all pretty low bars, and liberties for queer people in the country remain limited, while the need for diverse and inclusive portrayals of queerness only grows. "Billie and Emma" is a necessary film, and by setting it within the microcosm of a Catholic school, Samantha Lee was able to make its implications palpable not only for the people of Philippines but much of the religious world as well. There are many layers to the narrative where the romance between the two girls, with Billie's chivalry and Emma's search for agency at the center, is the bind that holds everything together. Miss Castro is one fascinating character, who has to put her own queerness on hold every day as she goes to teach Christian morals to the teenagers. Emma's mother, who has had to sacrifice all dreams she had for escaping the little town when she became pregnant with her daughter at a young age, appears straight, but nonetheless struggles with the ramifications of her gender identity. Not all the plots get resolution, the logic of events is sometimes flawed. As the film balances between sincere conviction and campy theatrics, never settling for either, it seems that Lee bit off more than she could chew. But it's the film's passion in giving its characters the possibility to prove themselves, through reinvention, revelation, or resistance, that makes it irresistible. After all, mustn't a rom-com be just like your high school crush: imperfect, but able to make you cry, swoon, and laugh all at the same time?
WHY YOU NEED TO WATCH: "Billie and Emma" is an admirable attempt to fix problems in a bunch of genres, while also pushing the envelope of queer cinema. It's a romantic comedy with oodles of sweetness but one that does not shake the nitty-gritty of real life: unexpected pregnancies and the choice of terminating them or not, the influence of authorities on one's decision making, money problems. It's a queer film, but an inspiring and uplifting one, that doesn't discount the distress of being different but also empowers its characters to overcome their troubles. If not relatable for all, it's definitely aspirational. Finally, it's mostly a woman-made vehicle that shows that there are numerous ways to identify as one, and neither of them is wrong. The characters in the film range from ditzy to intellectual, from pious to cynical, from butch to femme, from down-to-earth to preppy, from full of dreams to rational, from mother to abortion patient. And while some of these might not seem as subversive notions, it's fascinating how often attempts at feminist or queer empowerment fail by forgetting to recognize the plenitude of ways in which femininity occurs. A very personal project for a determined filmmaker, "Billie and Emma" is a thought-provoking and genre-bending film that challenges the ways we think about family, romance, and responsibility. But it's also wholesome, enjoyable, and entertaining. Samantha Lee knows that you can't change minds before you draw in the hearts, and she's got all the sweet snares ready.
Billie and Emma, 2018
Director: Samantha Lee
For more content like this sign up for our weekly newsletter