Uzbek food, which combines all the best from East Asian, Mediterranean and Turkic cuisines, juxtaposes fiery vegetable salads with heavy lamb fat: try it for yourself in Brooklyn's Sheepshead bay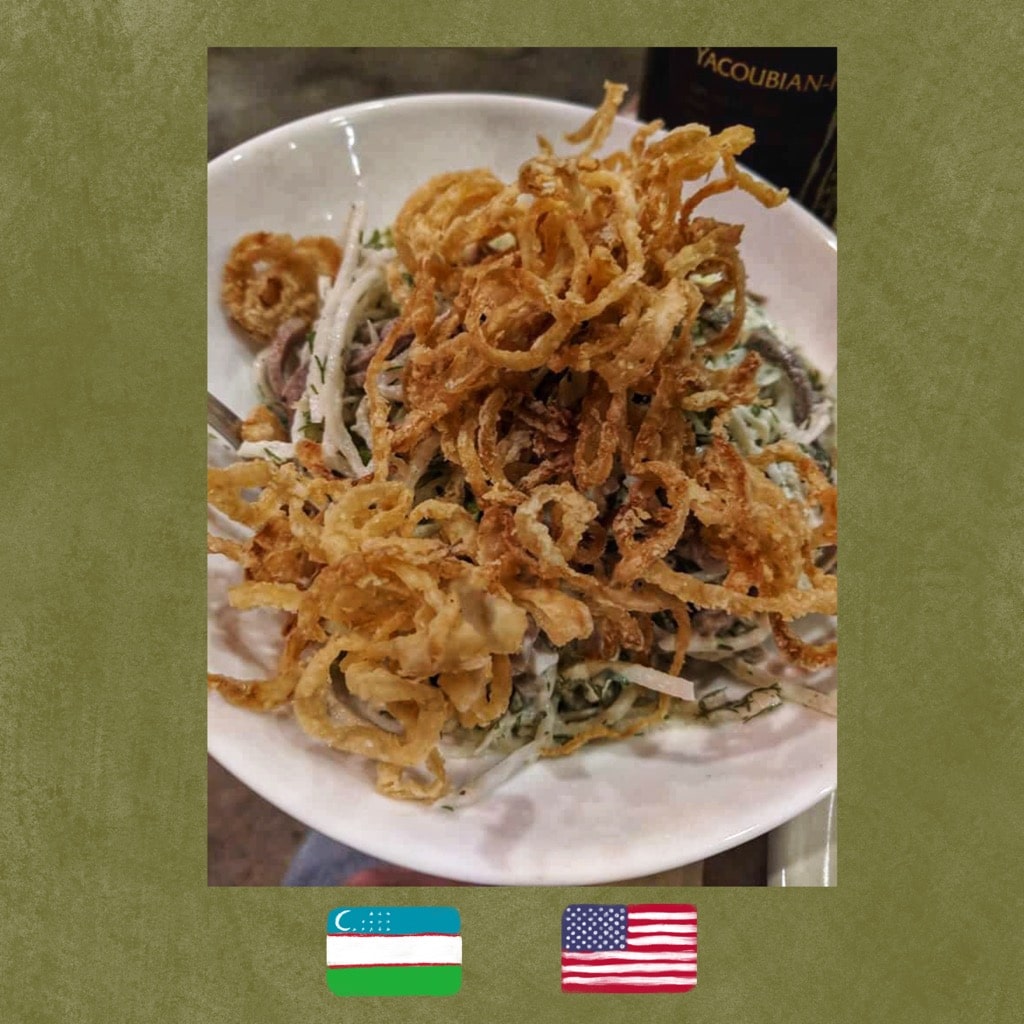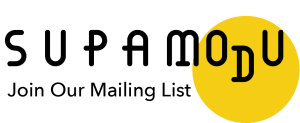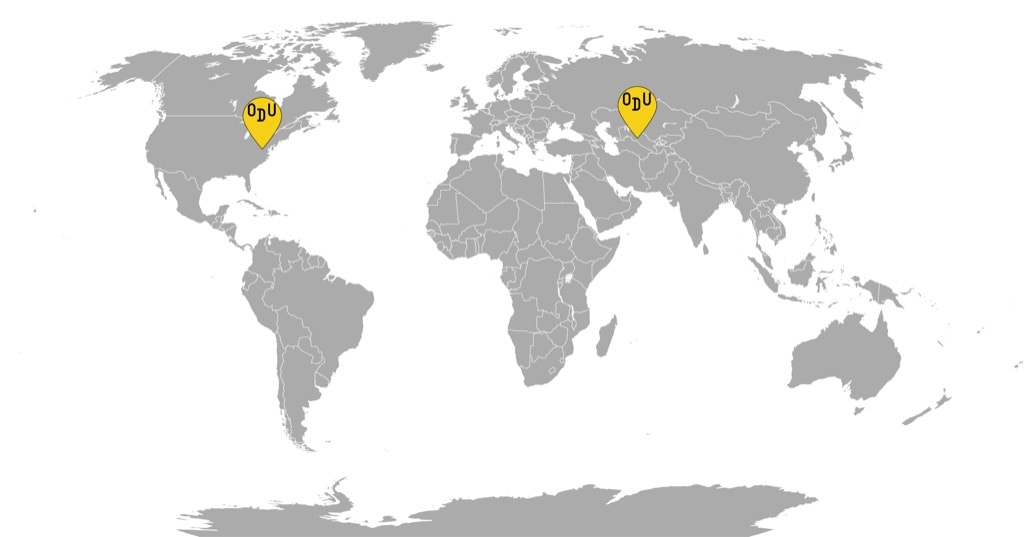 WHAT WE ATE: There are so many good things in Uzbek cuisine that it's nearly impossible to eat all the favorites during one meal. Unless you have ten people willing to try everything with you. So the time we took photographs, we had achichuk salad and Tashkent salad with non bread, pumpkin samsa, cheesy cigars, and plov, and drank wine and vodka. We also took a cheburek home. On a different occasion, which was a hot day, we washed kebabs and achichuk down with green tea, which is something that Uzbeks do even in the most scorching weather. It's a great way of dealing with the heat, by the way. You may notice that we're particularly partial to achichuk, and indeed, it is a king of salads. Thinly sliced tomatoes with thinly sliced onions and hot peppers make a perfect light meal, and a fitting side dish for the elaborate, heavy, cumin-laden main dishes.
WHO MADE IT: Boris Bangiyev is a Bukhara Jew—Uzbek of Jewish ancestry—who has grown his empire out of a tiny sliver of a shop on Coney Island Avenue. Initially, it was between a flower shop and dry cleaners and offered Uzbek dishes for takeout. Then, the restaurant grew to occupy the whole building, and the second location of Nargis was opened. Unfortunately, this second location where we took the photos, in Park Slope, is now being turned into a jazz cafe in a change of concept by Bangiyev. Park Slope doesn't deserve to have nice things, I guess. But the original Sheepshead bay location of Nargis is up and running as a restaurant, and it now sits around 100 patrons. "Nargis" means flower, and this blossom made of perfect kabobs has enough bees flocking to it.
WHY DO WE CARE: When I used to live in Moscow, Uzbek restaurants were the ones you went to for celebrations and special occasions. The most prominent is the legendary "Uzbekistan," which had been around since 1951. It was restored into its former splendor in the 1990s with Uzbek artisans commissioned from the capital Tashkent. But before that, it was the first restaurant I had ever visited. As a small child, I had no taste for cuisines in their most complicated. But I was absolutely in love with non, the Uzbek tandoori bread which remains one of my favorites up to this day. I also reportedly feasted on pickled garlic, which isn't specifically Uzbek but a big thing for me, too. So to be able to have at least some of this goodness repeated in New York is priceless. In fact, I've been so pumped by my visits to Nargis that I got an Uzbek cookbook. I have been experimenting with the dishes at home. There's nothing easier or more delicious than homemade achichuk made during heirloom tomato season, but I am yet to try plov out.
WHY YOU SHOULD GO WHEN IN NEW YORK: Because the flavors you will find in Uzbek cuisine are a mixture of familiar and unknown. Rice with meat, kabobs, puff pastries and bureks are all old friends that surprise with new facets of flavor in their Uzbek iterations. And have you ever had a tongue and radish salad that tastes like a hug and is decorated with pan-fried onions? Kim-chi that's made from carrots with cumin? Or tiny dumplings with minty meat that can be pan-fried or in a clear broth? Uzbek cooking is a mind-blowing melange of the Mediterranean, the Turkic, and the East Asian, and it's about time it was more popular with foodies.
Achichuk, Tashkent and the rest at Nargis
2818 Coney Island Ave, Brooklyn, NY
For more content like this sign up for our weekly newsletter