An unsettling, indispensable documentary on the legacy of lynching that juxtaposes memory of historical cases with a recent one and asks the questions that the American society evades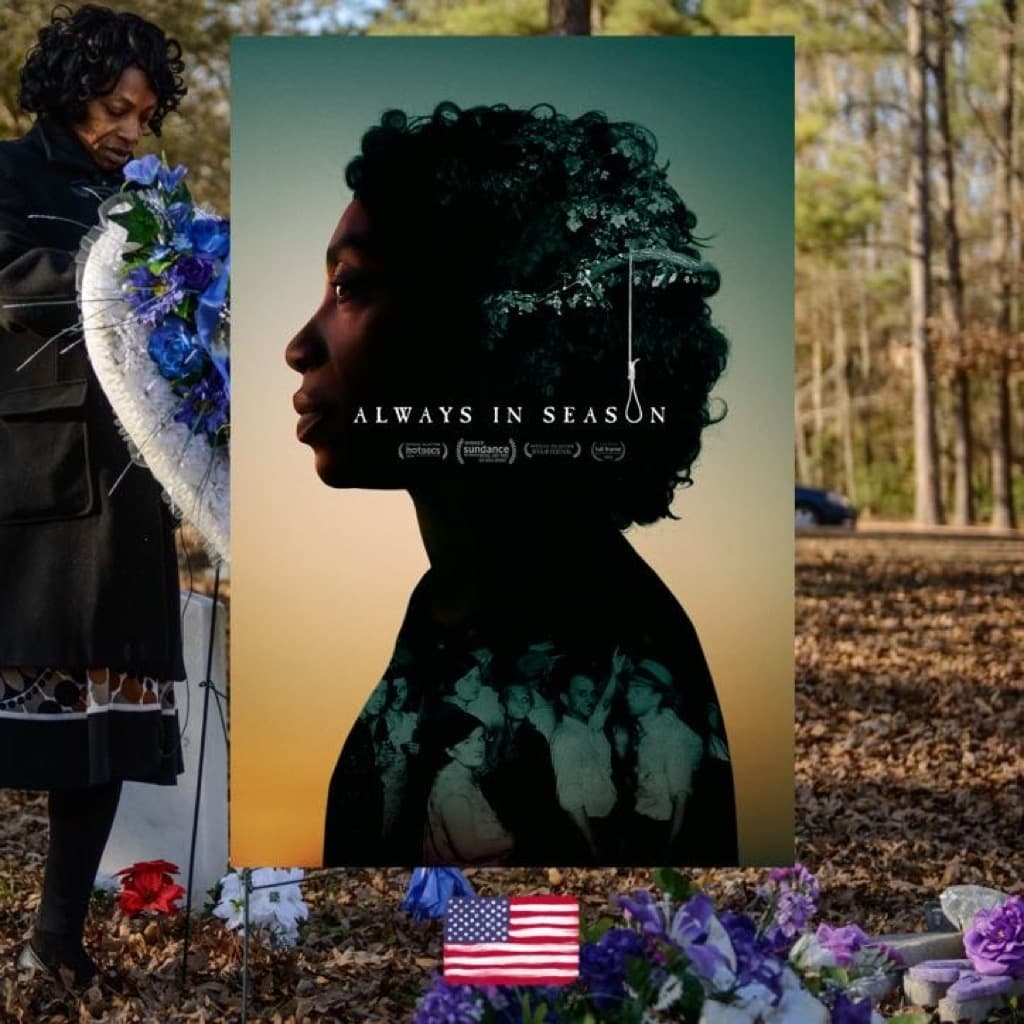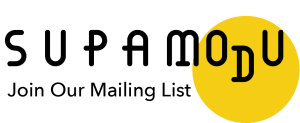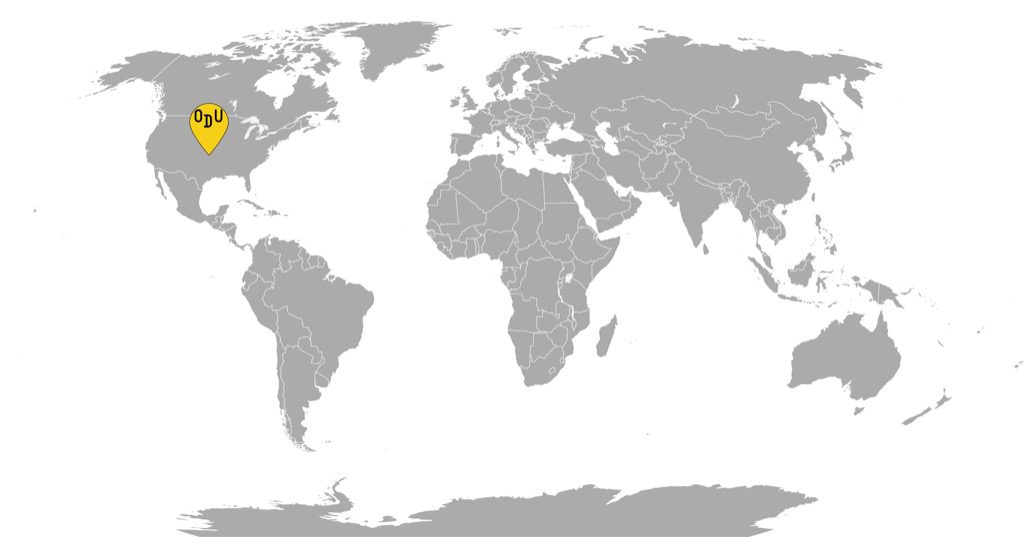 WHAT IT'S ABOUT: In 2014, African-American teenager Lennon Lacy's lifeless body was found hanging from a swing set near his home in rural North Carolina. After an uninspiring investigation, his death was ruled a suicide by the local police department. However, his mother Claudia Lacy and others who knew Lennon remain convinced that his death was, in fact, a lynching. "Always in Season" explores the events that led to Lennon's death, while also looking at the heritage of lynching that looms over America to this day, at times raising its ugly head in acts of domestic terrorism, at times reexamined by the resilient trying to use the pain of past tragedies for educational purposes. Racial violence is tightly entwined with American history, but as society keeps postponing the crucial dialogue on contemporary lynchings, is there a chance that they'll ever become a thing of the past?
WHO MADE IT: Jacqueline Olive has been working as a media producer for the past decade, including for the PBS Independent Lens. She also co-directed and co-produced a documentary film Black to Our Roots, about a group of African-American teenagers exploring their African heritage on a trip to Ghana. "Always in Season" is Olive's solo debut. Initially conceived as a more sweeping, essayistic project on lynchings, it became centered around Lennon's story when Olive learned about it. Herself a mother of a black teenager in the American South, she felt drawn to exploring the crime from the viewpoint of Lennon's mother. In addition to directing, Olive co-wrote "Always in Season" with the film's editor Don Bernier, and co-produced with a large team of producers, which include Barbara Dobkin behind the Oscar-winning "Icarus," double Emmy nominee Rick Rosenthal known for "Bad Boys" and "Transparent," and Katy Drake Bettner of "The Infiltrators". Currently, Olive is working on a VR project to accompany "Always in Season."
Claudia Lacy, Lennon's grieving mother, is at the film's forefront, and his brother Pierre and some other Bladenboro, NC residents make appearances. The film also features NAACP's leading lawyer Sherrilyn Ifill, Equal Justice Initiative founder Bryan Stevenson, and Rev. Dr. William J. Barber II, one of the foremost voices on the issues of justice and equality in the United States.
The film also features Moore's Ford Memorial Committee, an activist group that annually reenacts the events of Moore's Ford lynchings. It was one of the most prominent lynching cases in 20th-century history, where four African-American sharecroppers, one of them a pregnant woman, were brutally murdered by a white mob. The lack of justice served in that case, just like in the aftermath of the surreal events of the 1934 Florida lynching of Claude Neal, offers a historical foundation for Lennon Lacy's murder.
The veteran actor Danny Glover's voice and the music by composer, musician, and Paul Robeson expert Osei Essed make the film's distinct components as haunting and mournful, as its factual and visual contents.
WHY DO WE CARE: On February 23rd, 2020, 25-year-old African-American man Ahmaud Arbery was fatally shot while jogging in Brunswick, Georgia, by a white ex-cop George McMichael and his son Travis, as well as a third unnamed white man. No arrests have been made, and no charges pressed, despite the outrage from the family and activists. However, on May 5th, a video of the lynching was leaked—perhaps the most heart-sickening footage in the year of freezer trucks of corpses and mass deaths—and public outrage has been astounding. It was almost immediately followed by a murder broadcast on Facebook Live on May 6th, when African-American Sean Reed was tased and then shot numerously by policemen making snide remarks about a closed casket burial in Indianapolis. The story is still developing, but numerous witnesses of the crime both online and offline have come out to say they clearly saw the shirtless man wasn't armed. And while it remains to be seen whether justice will be served in Arbery and Reed's case, or if white supremacists will once again walk free, this explosive case once again shows that race-based domestic terrorism is one of the defining disasters of contemporary America. Made before the Arbery lynching, but steeped in the contemporary history of numerous cases of violence against black Americans, each of them qualifying as lynchings at varying degrees, "Always in Season" is a necessary film to watch. The film is structured like an essay, rooted in real information but composed with an interpretive purpose, not an investigative one, and it will not satisfy those looking for a clean-cut answer. But that is what makes it even more potent as a reflection of race-based violence plaguing America. It's a grave, fundamental, messy disaster, and the society has neither the tools nor the general will to address it head-on—or to protect themselves from it.
WHY YOU NEED TO WATCH: The myth of a post-racial society sweeping America has been propagated by those seeking to keep the status quo. There are many bright images to illustrate this falsehood: Barack Obama, African-American billionaires, and a variety of black-centric TV-shows on the networks. But every time a black person is killed in cold blood, and the wave of public indignation clashes with the citadel of white supremacy, the reality is revealed. "Always in Season" is a stark, dark, inquisitive look into the way history, both past and contemporary is being weaved through denial, omission, and refusal to recognize the humanity of the victims of crimes that don't align with the perfect picture of progress. When law enforcement and governments offer no help, the only way to seek truth and justice is through voices and memories, and Olive explores the way personal and communal reconstruction of trauma can lead to attempts at healing and invite to a much larger dialogue. There is not much that the film, just like the reality in which it is based, can offer in terms of hope or reassurance. But it doesn't owe the viewers any comfort. Its goal, and Olive's purpose in helping Claudia Lacy tell her son's story, is to present the nauseating truth about racial inequality in America, and the way black families are deprived of justice or acknowledgment of the dehumanizations they withstand. A powerful film that will keep unwrapping in the watcher's head long after the viewing, "Always in Season," is a hard pill to swallow: and that's what makes it even more vital.
Always in Season, 2019
Director: Jacqueline Olive
For more content like this sign up for our weekly newsletter