Crooners, rappers and comeback kids, a diva and a soccer hymn: our first dispatch of freshest tunes from Burundi will satisfy your Afrobeat, R&B and hip-hop cravings and lift you up
WHAT'S GOING ON: Burundi is one of the lesser-known gems of musical history on the African continent, although it's given the world wildly influential percussive patterns and some striking singers. It's been going through a renaissance of sorts lately, with exciting new musicians popping up and a whole industry building around both local iterations of Afrobeat, hip-hop, and R&B, as well as Christian music. And because any country deserves to be known for its cultural output, we compiled a showcase of Burundi's newest musical accomplishments. We'll revisit the wealth of musical heritage that Burundi has to offer in the future, with the honors paid to the grand-dame Khadja Nin, among others. But now we must kick off with some fantastic fresh tunes from young and emerging talents. They're a wildly diverse bunch, some born in Burundi, others elsewhere, mostly in the tragic Civil War years. But all of them have one thing in common: they're giving the country, which has long been suffering from inter-ethnic conflict, war, and poverty, a new cultural identity. And culture, because it teaches to process and reassess, can heal all wounds.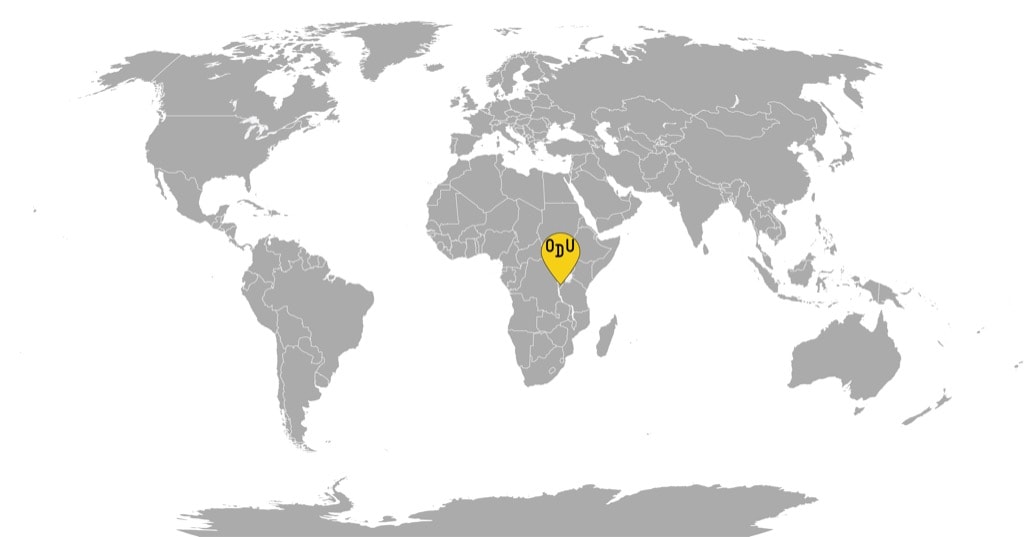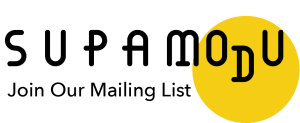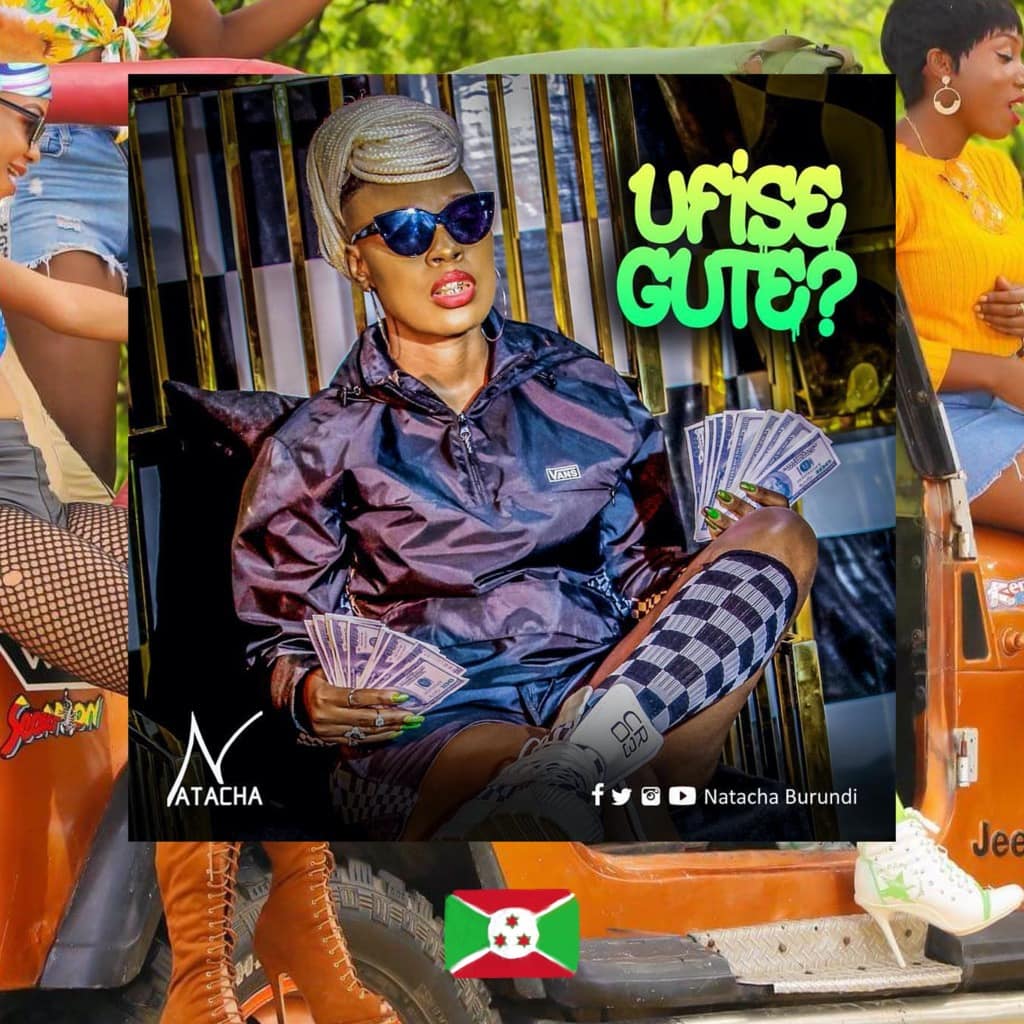 WHO MADE IT: Natacha Burundi's name leaves no doubts about the dominating artist on the Burundian scene. She's also known as Natacha Lanamba Laboss, but ask any Burundian about Natacha, and they'll know whom you're asking about. There's no surprise she's revered so widely, with Missy Elliott/Nicky Minaj level fierceness mixed with good humor and some adorable dorkiness, Natacha is a true star.
WHY YOU NEED TO LISTEN: It seems that dropping hits is just as effortless for Natacha as it is for her to look good in the many videos she delights her followers, whether she's holding a kid, feeding a dog, or eating lunch. She'll be a joy if you're into divas, want to get behind an influential female, or just love music that empowers you and makes your day better. Do you prefer"Ufise Gute?" or "Unaionaje" Either way, it's easy to understand why Natacha has been receiving awards outside of her homeland, too: the world is excited and ready for her talent.
LISTEN TO NATACHA – UFISE GUTE?
Jiji Seven — Intamba (feat. Bernice)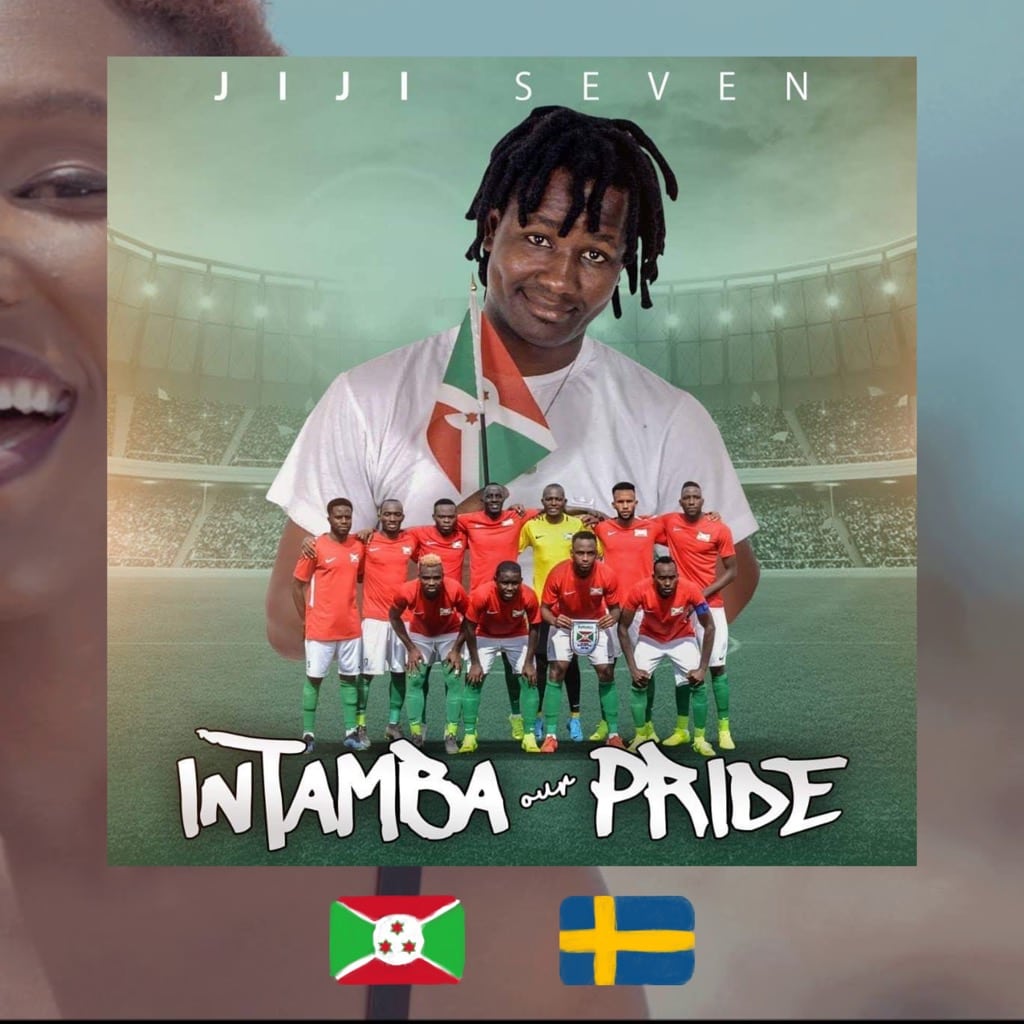 WHO MADE IT: After growing up a pastor's son, Jiji Seven—who is the seventh child in his family, hence the nickname—became disillusioned with the church and its perpetuation of inequality. Always interested in the world's cultures, he started practicing Rastafarianism and began his musical career with reggae. When a few years later, he returned to Christianity, Jiji Seven began using reggae, dancehall, and hip hop to spread the gospel, first with a band called GMP (God's Master Piece), then solo.
WHY YOU NEED TO LISTEN: Although he currently resides in Sweden, Jiji Seven remains in touch with his homeland through music. He made the song "Intamba," which translates as "Our pride" in honor of Burundi's soccer team qualifying for the Africa Cup of Nations for the first time in 2019. And even though the team ultimately didn't make it out of the group stage, the song, which also features Bernice's beautiful vocals, is an uplifting, rousing hymn: much like the rest of Jiji Seven's music.
LISTEN TO JIJI SEVEN — INTAMBA (feat. BERNICE)
Mista Champagne — Chechebele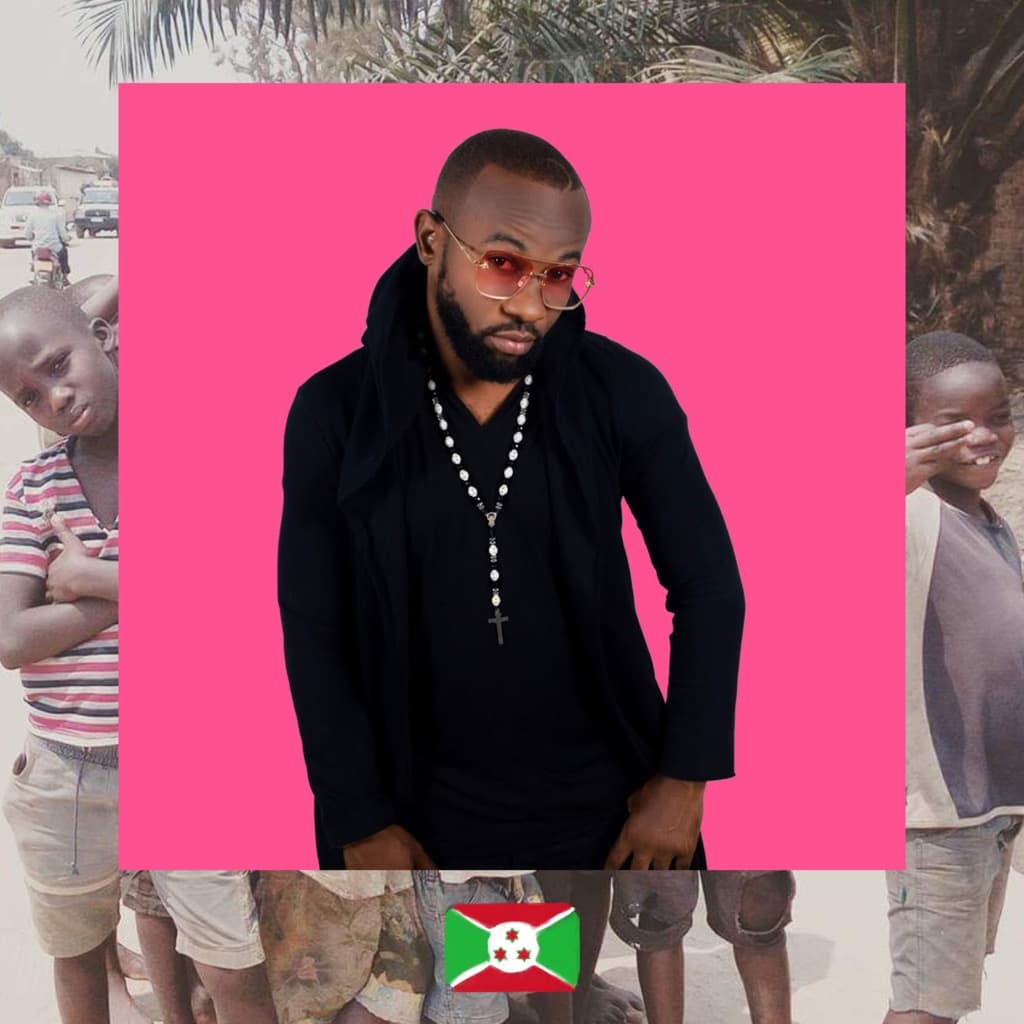 WHO MADE IT: Apparently, one of Mista Champagne's claims to fame in Burundi is that he looks a lot like the Congolese superstar Fally Ipupa. They do look alike, and maybe that's not a bad thing, because Ipupa's fame at home has taken him to international award ceremonies, as well as a wealth of philanthropic work. Mista Champagne is not there yet, but he's a younger man with much ahead of him. Besides, his capacity for wearing many hats is evident from his impressive musical span.
WHY YOU NEED TO LISTEN: It's fascinating how Mista Champagne's range varies from tender love ballads to lit urban hymns, and he's as comfortable warbling to his lady as he is throatily announcing rhymes in a drill sergeant voice. Perhaps he's still working out what's closest to his heart; perhaps he just doesn't want to limit himself: either way, it all counts as an artist's journey, and we're here for it.
LISTEN TO MISTA CHAMPAGNE
—

CHECHEBELE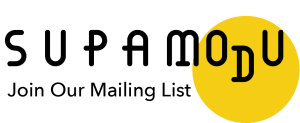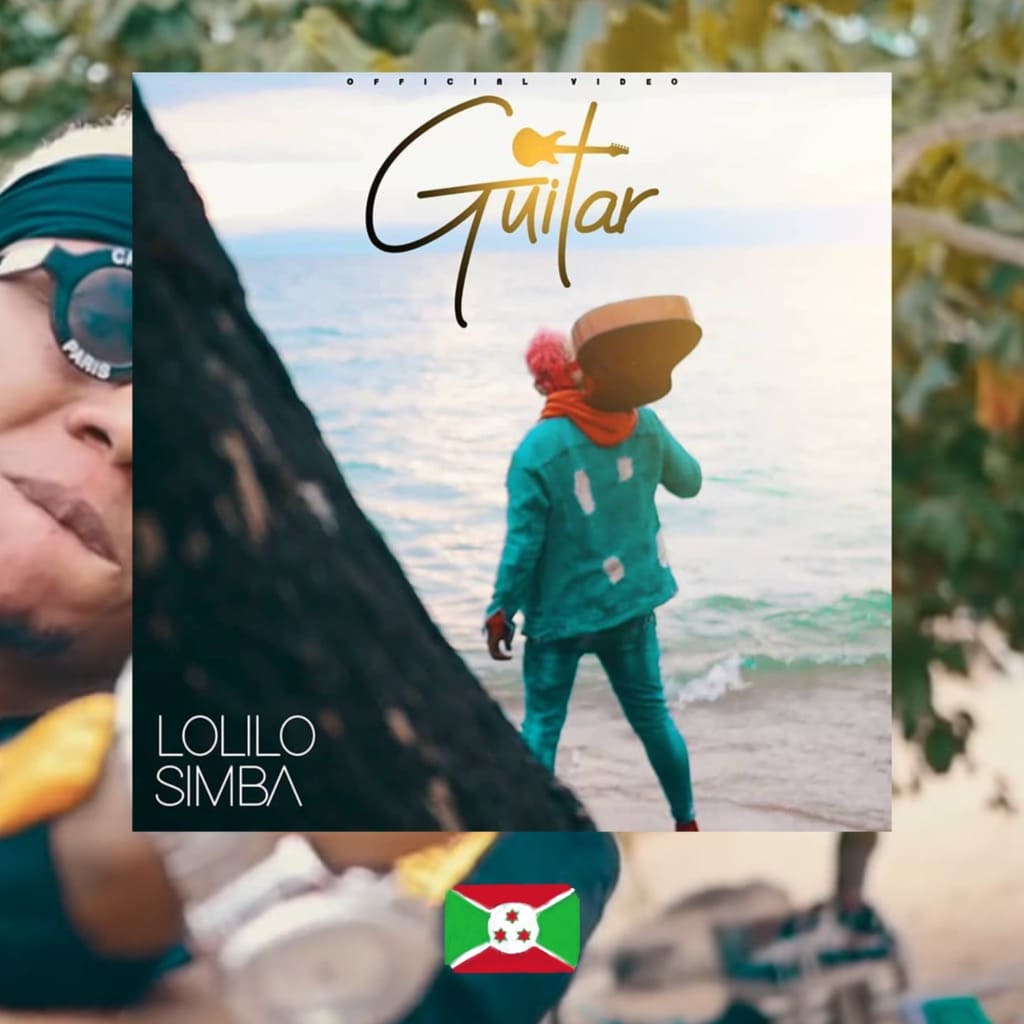 WHO MADE IT: Lolilo Simba, or King Simba as some of his fans call him, is building upon the more traditional Burundian pop music, and even borrowing from other cultures by incorporating a Spanish guitar, or some Indian tunes into his melodies. Lolilo also loves fashion, as he likes to show in his videos. By the looks of him, you'd think he was a vain, fierce hip-hop artist — and he does, in fact, rap pretty expressively in collabs. But Lolilo's primary calling in Burundian music is that of a contemporary crooner.
WHY YOU NEED TO LISTEN: Velvety, smooth vocals and gentle music—that's what you get from Lolilo, who doesn't try too much to fit into the Afrobeat zeitgeist and does his thing. His seductive, luscious ballads, however, are set to pretty danceable tunes that sparkle like the ocean breeze on the beaches of Bujumbura. Exactly what one needs on a winter's evening in North America.
LISTEN TO LOLILO
—

GUITAR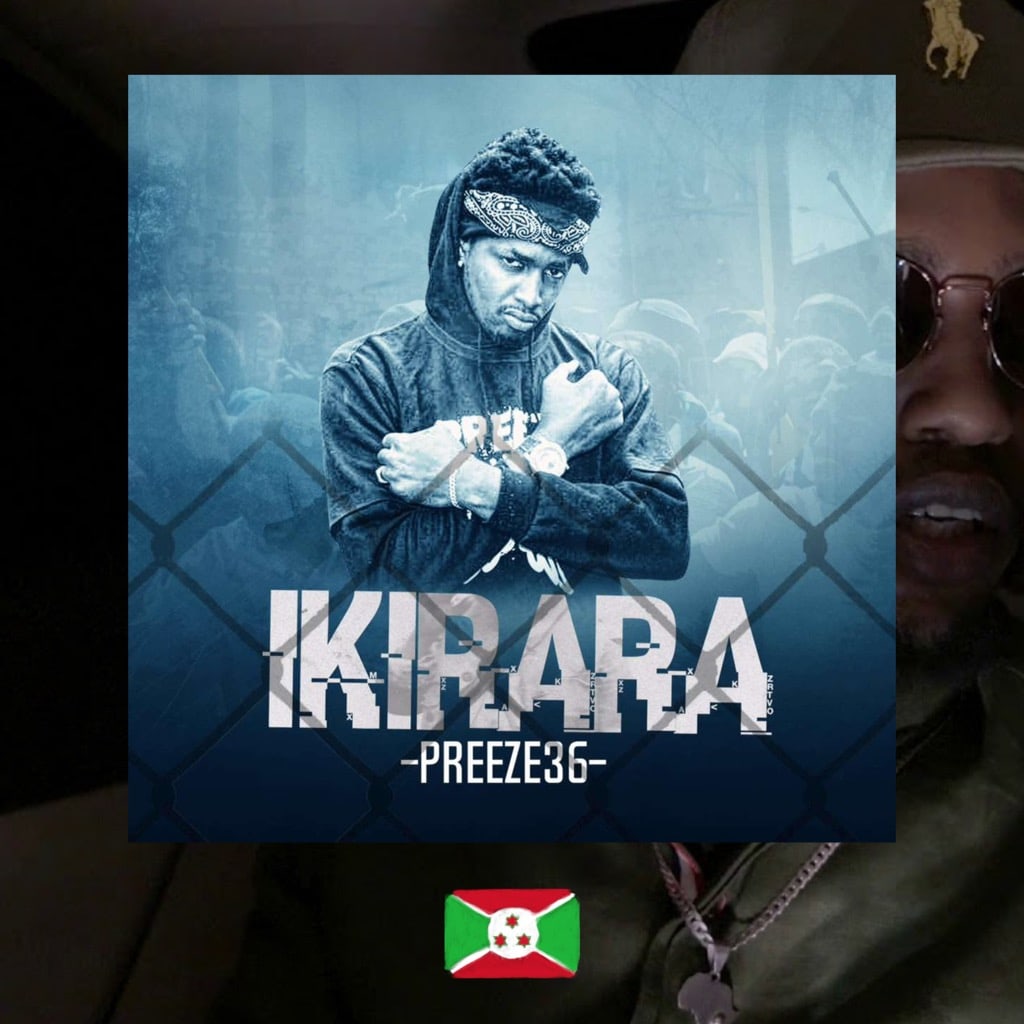 WHO MADE IT: Preeze 36 has been in the Burundian hip-hop scene since 2008. He has received many awards for his music, both as an emerging artist, and an established one. Unlike many others on the scene, he doesn't get too preoccupied with presenting himself as a glossy pop-star, concentrating instead on producing a reliable stream of quality music. His videos are not glamorous, polished borrowings from a Western vernacular filmed in fancy apartments, but a slice of life in the Bujumbura hood.
WHY YOU NEED TO LISTEN: While his music is steeped in Afrobeat, Preeze 36's lyrics, just like the visuals in his videos, are rooted in reality. He lays it on thick about the inner-city survival, from getting high with the boys to encounters with organized crime. Keeping it serious and straightforward is how the thoughtful Preeze 36 operates, but that doesn't mean that he won't get you down to his glorious rhythms and complex, spinning percussive patterns. A solid, remarkable talent, who doesn't forget where he came from: sign us up.
LISTEN TO PREEZE 36
—

IKIRARA
MB Data — Vovota (feat. Drama T)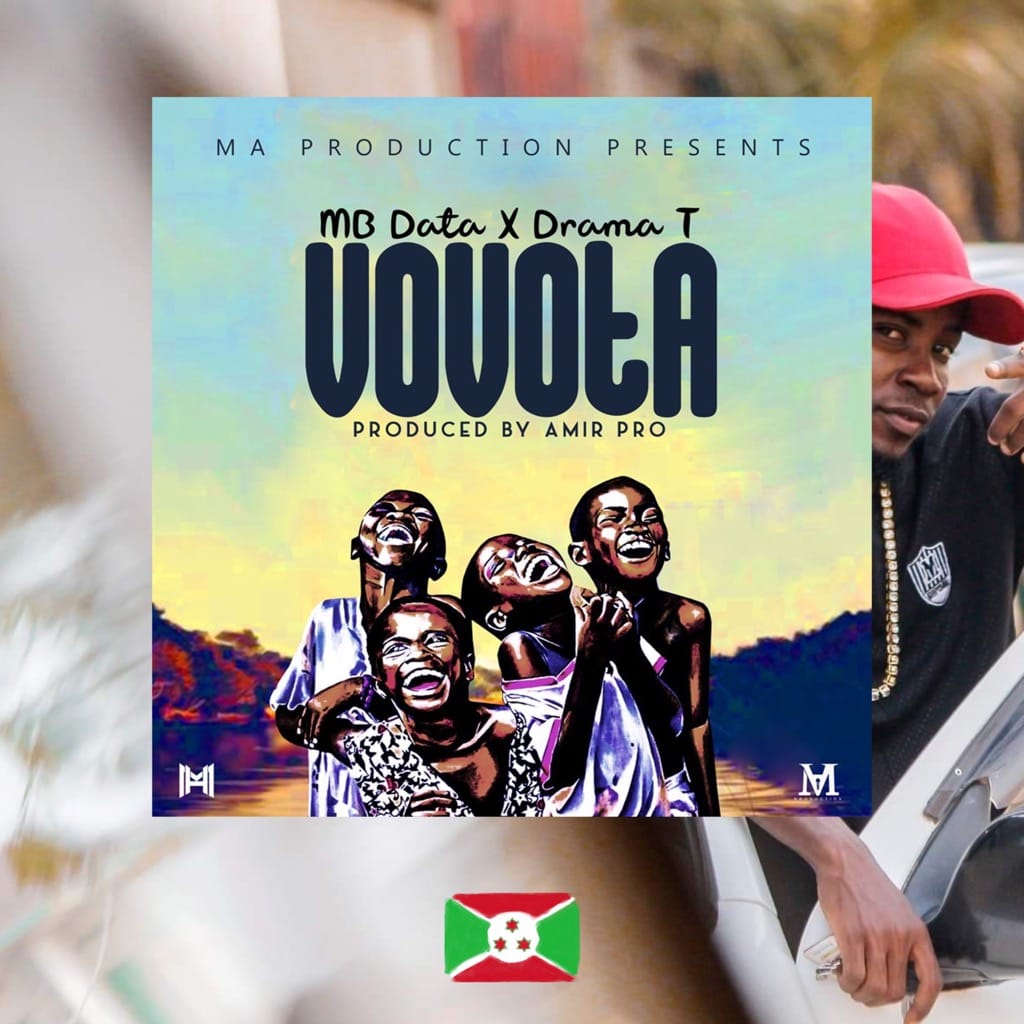 WHO MADE IT: At one point, MB Data, who had a steady career going, disappeared from the musical scene of Burundi and wasn't seen for three years. The circumstances remain unknown, but when he reappeared, MB Data made a comeback as if it wasn't a big deal to rebuild a career in a competitive space. He can be all polished and dapper, but also doesn't forget his roots. For instance, in one of his videos, MB Data brings attention to the scarcity of clean water—a problem that's been plaguing Burundi for a while.
WHY YOU NEED TO LISTEN: MB Data's afro hip-hop game is strong, but he never fails to enhance it through a fascinating use of flutes and percussions, which give it a certain local flare. His singing style, too, is wholly original, and perhaps hearing him out of context, someone who doesn't speak Kirundi might have thought he was a Middle Eastern R&B artist. Here's to hoping he won't need to disappear yet again because this young artist has a lot up his sleeve.
LISTEN TO MB DATA VOVOTA
 —

VOVOTA feat. DRAMA T