Salvadoran hip-hop prodigy Zaki now lives in Guatemala, but that only means a broader range of exploration of musical genres, cultural heritage and society's discontents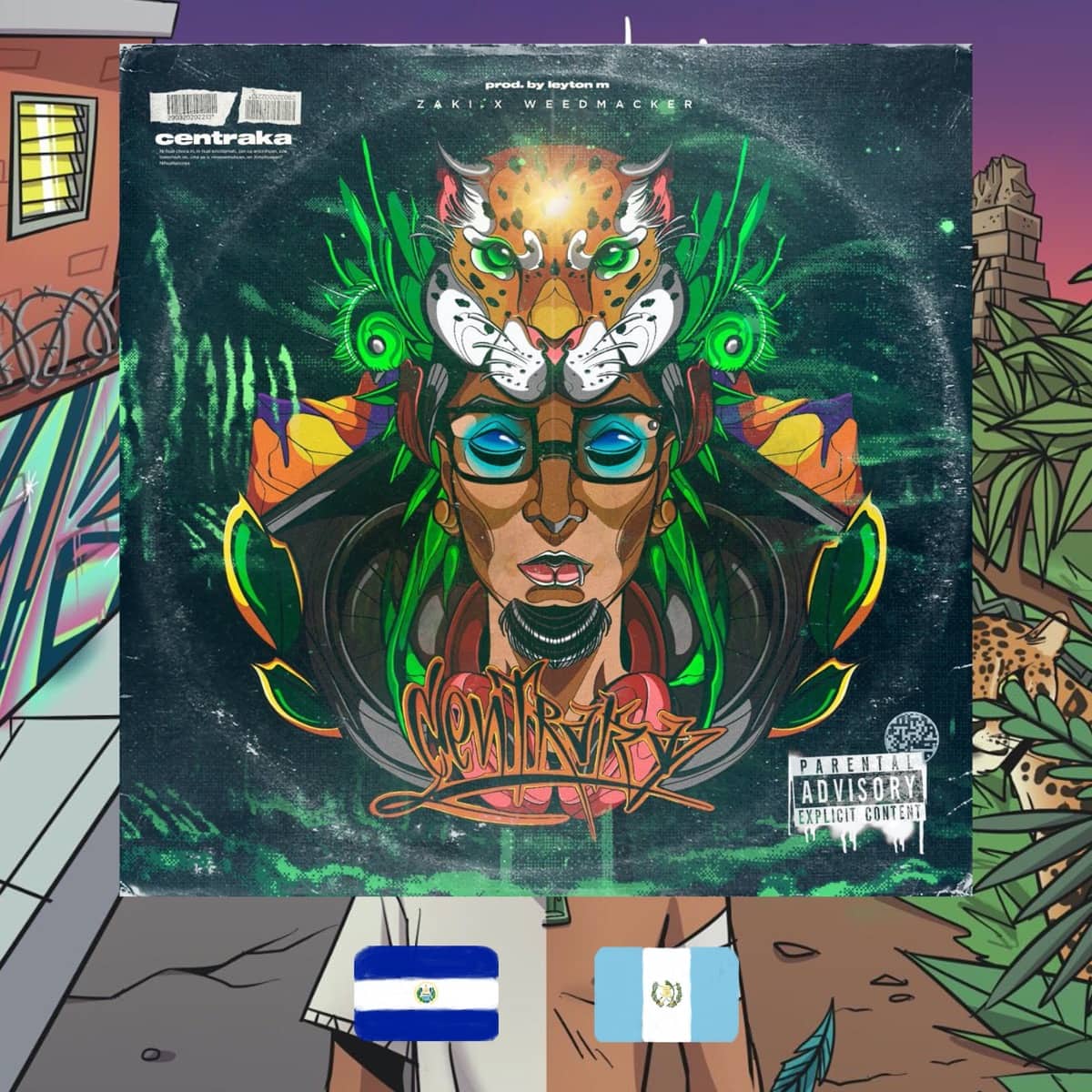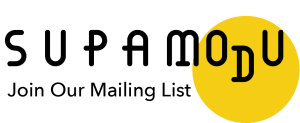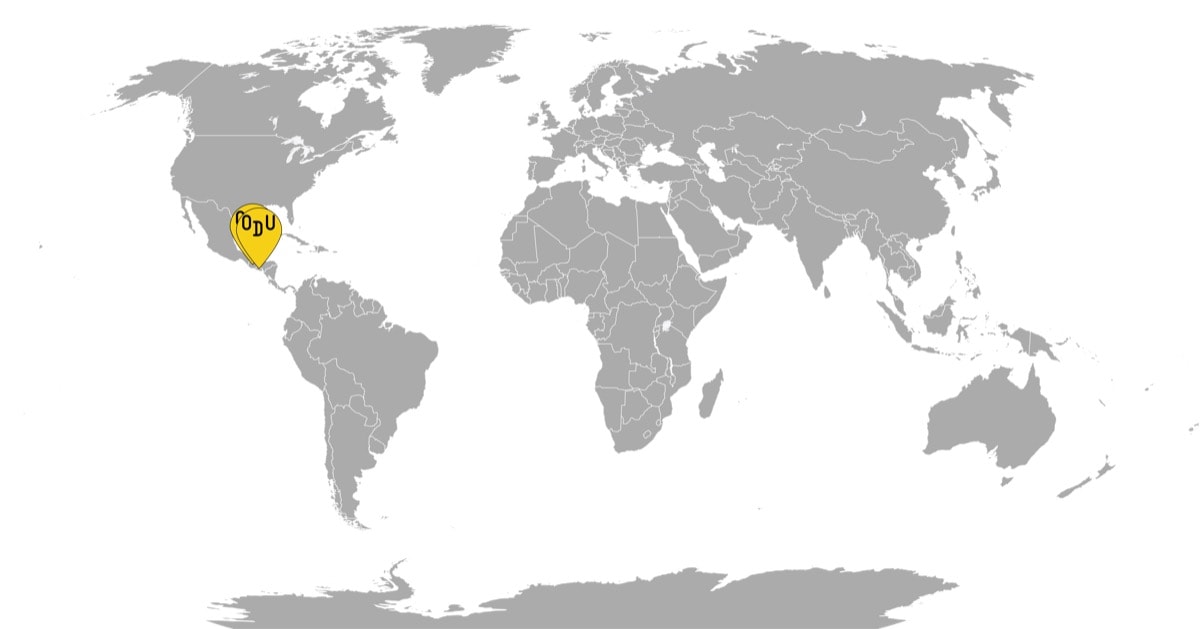 WHAT'S GOING ON: Salvadoran rapper Zaki got his start back home, gaining folk popularity for his freestyling chops and finally releasing his first album "Trez" in 2017. "Centraka" is his fourth album in as many years and the most mature to this point. He started his career as a young man with a razor-sharp wit and an impressive aptitude for capturing social concerns with his vigorous lyrics. Now Zaki's polished beats, precise rhymes and willingness to experiment have made him into a well-rounded, exciting artist, who never fails to deliver what his longtime fans expect, but also always surprises with something new and unpredictable. Zaki currently lives in Guatemala City, and his focus has broadened: the album is called "Centraka" after Central America, and the theme of the continent's "waist," as he calls it at one point, runs through the album. 
"Centraka" is made together with WEEDMACKER, Zaki's frequent collaborator and producer, who had previously released his own record and a bunch of singles, and worked with Zaki on his previous, wildly successful "Hellboy." Another producer is Leyton M (Eme), and the album features a bunch of invited artists from all over the region: Salvadoran Ska outfit Adhesivo, Costarican rapper SNK, and Chilean rapper NFX all make appearances. But Zaki's muse and most significant asset, in this album and elsewhere, is his partner, Guatemalan rapper Rebeca Lane, who is also a poet and an activist and has been a source of melodic empowerment and much growth for Zaki.
WHAT IT SOUNDS LIKE: The album's spine consists of a bunch of extremely well-made hip-hop tracks that offer a political view of the regions' turmoils and joys set against some delicious beats. One such example is "La Oportunidad," a more typical offering, where a polished, danceable beat is juxtaposed to the omnipresent issue of figuring out whether to go, stay, change everything from within or use other spheres of influence. It's a problem endemic to Zaki's own experience, but also instantly relatable to other people stuck between cultures and allegiances. "A 1000x Hora" is a catchy trap exercise that offers a look at the gritty reality of Central America, without trying to glamorize it, as rappers do: glancing at the bleak surroundings through a car window while hotboxing, to finally find a way to evade it all, while staying real. The idea of remaining faithful to his subject is of vast importance to Zaki, and he keeps pausing throughout the album to step back, regroup and reestablish his own worth, and that of the region. The struggle continues, but the truth must be preserved, as succulent, stimulating beats keep arriving through the IV-drip. However, Zaki also has a softer side, and in "Si Supiera" we see a romantic vision of falling and being in love that knocks the air out of a person: an overwhelming, looming presence that informs everything in life, spun into a relentless, lusty melody. 
But as much as the album's core material is masterful, it's the divergent paths, the tracks less expected that make it most exciting, vibrant, and accomplished. For instance, "Donde Estan Los Muertos?" opens the album up in a flashback to the indigenous cultures of Central America, a drum circle invoking the spirits vanquished by colonization, prior and continuous, through Monsanto's efforts. There couldn't be a more Zaki beginning to the album. It's dark, resilient, full of head-spinning rhymes that evoke all the stereotypes, like pupusas and shukos. At the same time, it bursts open the door to a magnificent heritage, currently enjoying a renaissance, thanks in part to young, hip-hop artists.
WHY DO WE CARE: El Salvador has a thriving hip-hop scene because many gen Xers and millennials grew up in the US as refugees in the aftermath of the CIA-backed coup and were later deported during Clinton's administration. However, along with the deportees came the crime gang MS-13, the politician's favorite boogeyman used to justify crackdowns. And while MS-13 does have a thriving rap culture, both in El Salvador and the US, the police often target hip-hop artists and rap aficionados for alleged involvement with the gang for merely wearing baggy pants or having tattoos. Of course, like anything that involves policing, this problem has grown into a scourge on the rappers. At least 20 of them have gone missing in the past few years, according to Debil Estar, the founding member of the country's old school hip-hop group Pescozada. Estar is, none the less, currently involved in the neoliberal government of president Nayib Bukele, whose short but authoritarian track record has shown that he will not be the one to solve the police impunity problem. 
Meanwhile, Zaki himself, had lost a colleague in Blaze One, who died in police custody after being arrested for possession of marijuana. The bleak landscapes, however, as history knows well, is the perfect fertile ground for influential art. Despite the loss and discouragement that he'd known, Zaki has been able to transcend the limitations. Still very young, he's become a hip-hop sensation both at home, in his adopted motherland, and even in Europe.
WHY YOU SHOULD LISTEN: One thing for which Zaki is known in both El Salvador and Guatemala is his thoughtful approach to incorporating femininity in his work. Hip-hop is known to be an overtly misogynistic genre, but with the help of Rebecca Lane, who is known as a pioneering rap-feminist back home, and because he's a smart guy, Zaki manages to preserve its potency and realism without stooping into disrespect.
In his quest for the musical approximation of truth, Zaki doesn't discriminate either, and there is no dominant style in the Salvadoran musical tradition with which Zaki hadn't experimented. He and WEEDMACKER borrow from existing genres, mixes them, and arrives at unexpected soundings. "Como Tu Sabes" is a flawless salsa/RnB track full of the poetry of romantic ideation straight from the hood. "Luna Negra", which prominently features Rebeca Lane, takes you on a tour across Central America, the stark juxtaposition of heritage and current events, a survey of deep inequality and a way to distance from it, through the manifestation of magic, myth, and music. 
"Ciudad Terror" is as unexpected but much darker: it's a noir ska exploration of corruption and impunity prowling around the sleaziest corners, where danger awaits at every turn. The only way out is through Adhesivo's Dros's husky vocals and Chacha's sax. Meanwhile, "Estamoso Pocos" offers a much-needed breather, transferring the listener to a different dimension by embracing the craziness that comes with inebriation: lost weekends are a necessity, as this funky track establishes.
But one mustn't forget that when he is present, Zaki possesses a singular poetic talent, and despite his passion for musical innovation, it's his words that made him what he is. "Spurs", set on a hardcore foundation, shows this best: its thick text is peppered with references about marginal states, being stuck between countries and conventions of what a rapper, a musician, and a son of his country must be. "I have neurosis, rap gave me metamorphosis", Zaki raps, "I'm a migrating bird // And under my wings I carry //The pride of a nation // Perfect combination // Between Chero and Chapin" (Salvadoran and Guatemalan). And it would be hard to say it better than this. A self-established cultural ambassador for Central America, Zaki is the kind of fresh face every nation would want to see as their representative, and here a whole region is lucky to have him. A thoughtful young guy in thick-rimmed glasses, Zaki observes and internalizes to deliver robust, eloquent rhymes and delicious, fusion-tinged beats. His argument? Any reflection on the state of a region, especially one with a cosmos of heritage, as Central America, is nothing without dancing to its many tunes. And accompanied by his trusted comrades, he offers the listener to try it out.
Zaki and WEEDMACKER, Centraka, 2020
For more content like this sign up for our weekly newsletter
LISTEN TO ZAKI – CUIDAD TERROR feat. ADHESIVO
LISTEN TO ZAKI – LUNA NEGRA feat. REBECA LANE