A South African Western in which the legend of an outlaw hero is reimagined by the relentless visual genius of Jahmil X.T. Qubeka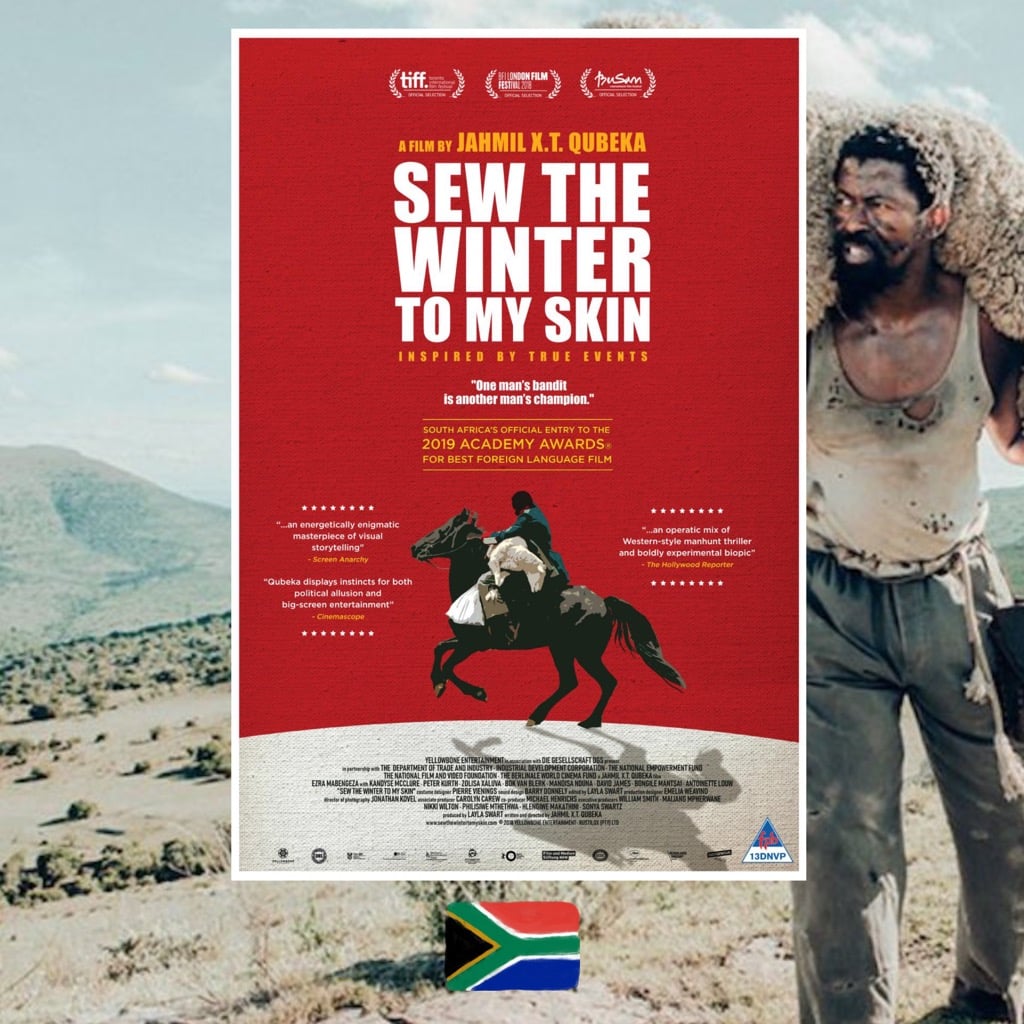 John Kepe was a Robin Hood style hero, called the "Samson of Boschberg", who became legendary in South Africa in the first half of the 20th century. An outlaw who evaded capture by the law enforcement, he stole from the rich and gave to the poor. A fascinating story that caught the attention of the South African visual prodigy Jumel X.T. Qubeka and resulted in a fictionalized, reimagined account of what could have been.
The film is fascinating: almost silent, highly stylized to reflect the epoch, with delightful slapstick humor and a horror film grade of violence. Thankfully, it's not a historical drama, but a South African western of soaring choreography and lofty ambitions. While full of references to the cinema legacy, it borders somewhere between video games and VR in the way that it affects the viewer, through non-traditional means of storytelling. And I'm always for it when filmmakers decide to look outside of the formal restraints of the medium.
Sew the Winter to My Skin, 2018
Director: Jumel X.T. Qubeka
For more content like this sign up for our weekly newsletter