The rising star of the Zimbabwean art scene and a cobbler by trade creates macabre but delightful sculptures out of discarded shoes and other found objects: an eco-conscious post-apocalyptic menagerie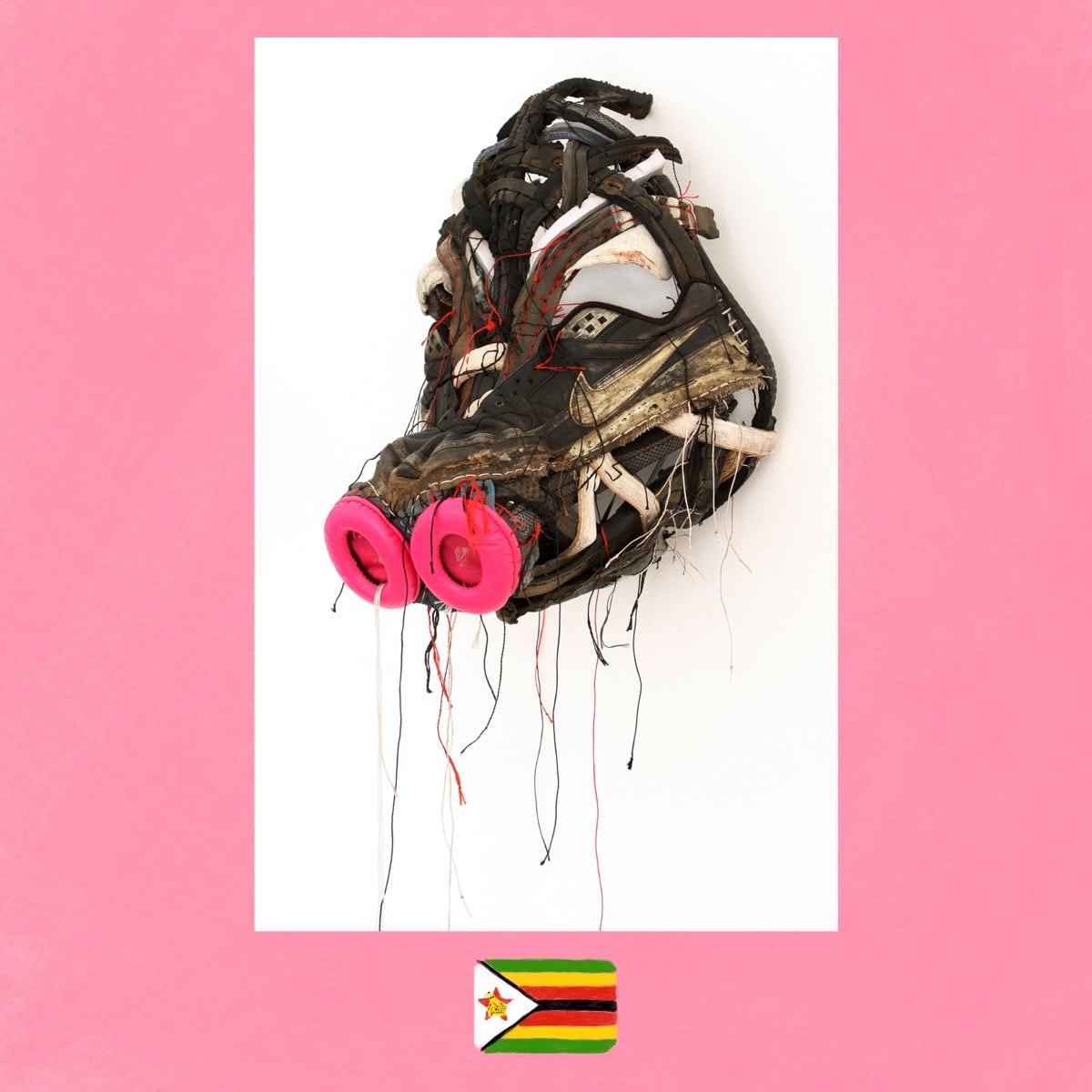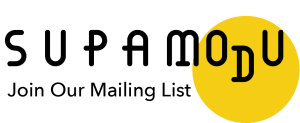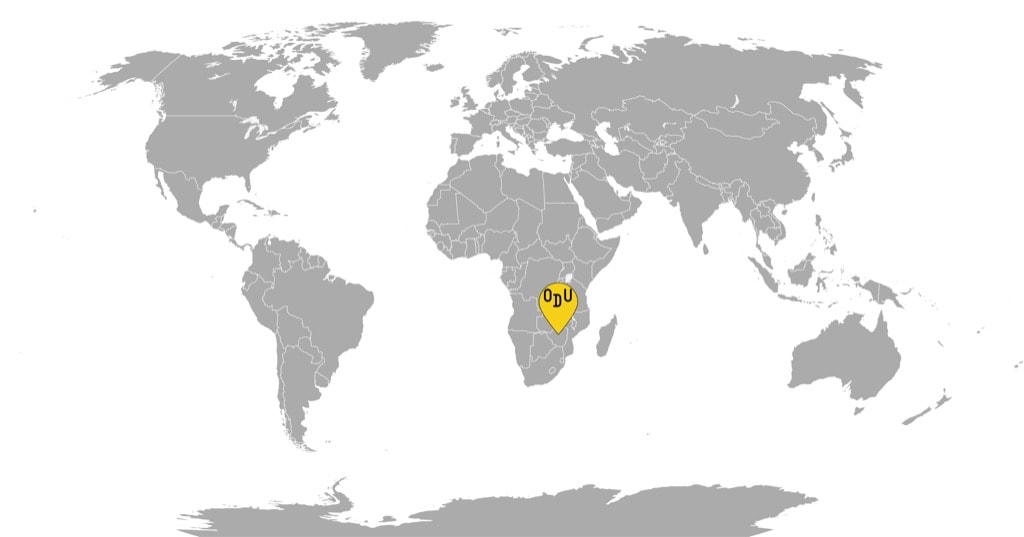 WHAT'S GOING ON: Unexpected creatures emerge out of walls, the floor and sculpture stands: hindlegs tense, preparing for a jump, mouths agape and ready to devour. Are they dangerous, are they forewarnings of doom to come, or are they just mischievous little critters looking for a hand to stroke and some playtime? Zimbabwean sculptor Tawanda Takura walks the fine line between naughtiness and the netherworld when he creates his sculptures out of discarded shoes and other found objects. Sometimes he reinterprets the shoe whole, sometimes dismantles it into the tiniest parts to reassemble them together, beyond recognition, sometimes the materials are burnt, molten into eerie shapes. What emerges are ghoulish, dismembered human forms, headless phallic prowling mammals, severed horse heads pushing themselves forward with the use of one sole arm, wingless birds adapting to bipedal existence. Takura's fascinating menagerie is diverse, seemingly frightening, but enchanting and affable upon close inspection. These are the friends you'll be making in the aftermath of the apocalypse: the mythological creatures of the distant future where humanity had been consumed and regurgitated, and toxic waste flowers bloom.
WHO MADE IT: Tawanda Takura hails from the suburbs of Harare. Interested in art from his early childhood, he was initially trained as a shoemaker. However, in 2012, Takura was introduced to the Zimbabwean art space and educational facility Village Unhu by one of the co-founders, artist Georgina Maxim, who also makes sculpture out of disposed materials. At Village Unhu, Takura became the mentee to another of the project space's co-founders, artist Mischek Masamvu, who is known for the dark drollness of his paintings. One of Village Unhu's earliest alumni and major success stories, Takura had since exhibited in the most prominent art spaces of Harare, appeared in group shows in Hong Kong and Mauritius, and found representation with Guns & Rain gallery in Johannesburg, alongside the finest artists from across Africa.
As a shoemaker, Takura had always experienced unease when seeing shoes dumped carelessly, as if they weren't carefully arranged, complex objects with so much labor behind them: preserving and recycling them through his artworks became his main goal. The artist's habit of collecting old shoes for art and keeping a heap of them at his house had often amused his neighbors and acquaintances. However, as Takura's practice evolved, it became rooted in environmental considerations: discarded shoes, especially if constructed of contemporary manmade materials, can become potent pollutants. Now he's not merely creating but also protecting his homeland's soil and air.
WHY DO WE CARE: Takura's works share a disheveled, sooty look, the loose threads dramatically accentuating the shapes, and creating the spooky appearance of the undead, the grimy, worn-out parts of shoes adding a patina of age to these uber-contemporary creations. And yet, even though materially Takura's sculptures are artifacts of contemporary life, they are inextricable from the broader context of the region's heritage. Visually Takura's work evokes the standards of modern Zimbabwean sculpture, as established by Joram Mariga and Bernard Matemera, with its rounded forms and sunken limbs. It also recreates all the familiar subjects and explores the spiritual world of the Shona tribe's ancestry: the twilight zone between life and death, where maneless lions, mermaids, proud birds, and humans all prowl together. And yet, there are also references to the defining forces of today's Zimbabwe, as evidenced in a pair of severed heads that cry out in anguish: one plastered with Bible quotes, the other with multimillion Zimbabwe dollar banknotes, neither of the two creeds able to save the country from the deep crises.
WHY YOU NEED TO PAY ATTENTION: Other artists create sculptures with the use of shoes, but none has ever made the sculptures as morbid, dramatic, and eloquent as Takura. Usually, the shapes of the shoes are preserved: after all, most artists don't have a cobbler background and can only see each sneaker or sandal as a whole. For Takura, each shoe is a sum of parts that he can fearlessly take apart and rearrange as he wishes. If he were a chef, his creations would be unparalleled explorations of tastes previously unseen and unsavored. Similarly, working with tongues, laces, soles, uppers, eyelets, and heels, Takura creates mysterious, complicated sculptures that can only be traced back to their humble foot origins upon close examination. Look closer, and a lip is revealed to be what previously hugged an ankle, a mermaid's scales—branded sneaker tongues, and horns or claws—stiletto heels. Reworking the material culture of contemporary Zimbabwe, where ubiquitous objects of possession, once considered scare and coveted, are now easily discarded, Takura composes them into something long-lasting, transcendent, immaterial, and yet absolutely exquisite. He says that his sculptures are manifestations of the "unresolved dark and light spaces" in him, and this, in turn, becomes an examination of the nonbinary composition of the world, where the best things are always on the brink between fear, fun, and imagination.
For more content like this sign up for our weekly newsletter