The scion of Senegal's leading family of creators and her dark fairytale about love and justice for the working class that just might kick off a new Renaissance in the country's filmmaking industry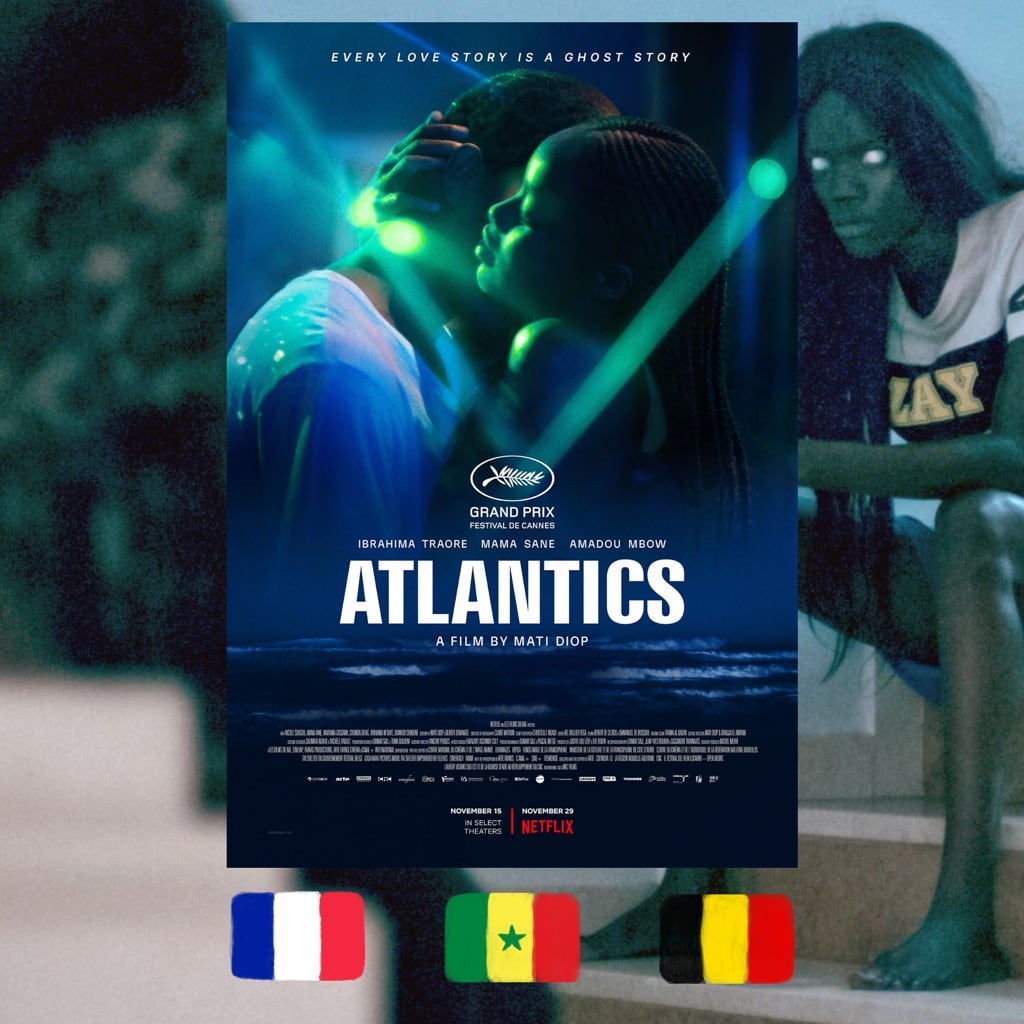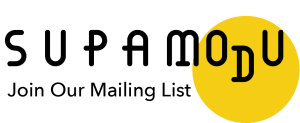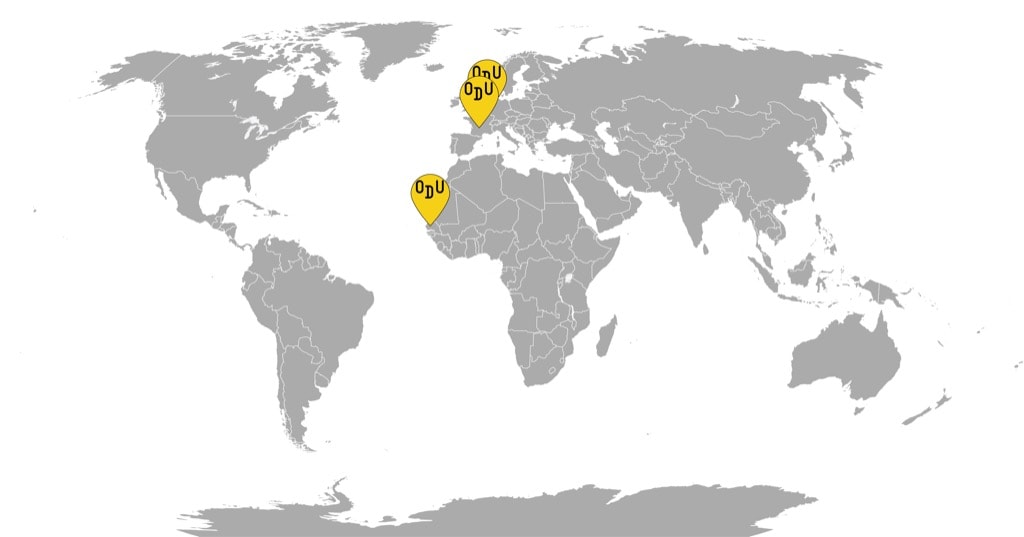 WHAT IT'S ABOUT: Souleiman is a young worker at a construction site in Dakar where a shiny new tower is about to go up. When the developer holds back wages yet again, Souleiman and some of his colleagues consider setting out sail for Spain to search for better prospects. This means leaving behind Ada, Souleimane's beloved, who has been promised by her parents to an older, affluent Omar. While unconsolable Ada is being groomed for the marriage, where she will not need for anything, but also not be able to want, Omar's new apartment is set ablaze. Rookie police inspector Issa starts investigating the arson that he suspects was carried out by Souleiman, despite the rumor that men who left in the boat drowned. As a fainting illness overtakes Dakar's residents and mysterious figures begin lurking in the streets, the narrative shifts from a social drama to a dark anti-capitalist fairytale, where the love between Ada and Souleiman is at the center of fantastic events.
WHO MADE IT: Mati Diop comes from Senegal's cultural royalty: her father, Wasis Diop, is a musician and composer, and her uncle was the great, late Senegalese filmmaker Djibril Diop Mambéty. She grew up in France, where her mother is from, and before "Atlantics" enjoyed an acting career, where she was lucky enough to act in Claire Denis' "35 Shots of Rum". Diop also directed four shorts, including a concise documentary version of "Atlantics" that focused on the boat journey and won a prize at Rotterdam. Her first feature was a documentary about Magaye Niang, the lead actor in Mambéty's "Touki Bouki," a win in Amiens and Montreal. The 2019 version of "Atlantics", which she co-wrote with Olivier Demangel, became Diop's narrative feature debut. For it, Diop got the Jury Grand Prize in Cannes, becoming the first woman black woman to have her film premiere at the festival, and only one of four women accepted into the festival in 2019. Ok, Cannes. Right now, "Atlantics" is the first Senegalese feature on Netflix. 
The film's team of producers includes Rémi Burah of "Melancholia" and "Persepolis," as well as Michel Merkt of "Les Misérables." It's also worth pointing out the work of Kuwaiti musician and artist Fatima Al Qadiri, who created the film's evocative OST, and the DOP Claire Mathon, who is also responsible for all the affecting beauty of "Portrait of a Lady on Fire."  
The only professional actor in the film is Ibrahima Mbaye, who plays the police chief, and has an extensive career in both Senegal and France. While his role is on the smaller side, he used his expertise to help Diop prepare the rest of the cast, which was wholly comprised of non-professional actors, to appear in the film. Among the highlights are Mama Sané, whose Ada is mesmerizing on the cusp between girl and woman, and Amina Kane and Mariama Gassama, who play Fanta and Mariama, Ada's two girlfriends with very different takes on life. Ibrahima Traoré, as Souleiman, performs the desperation of a lost youth remarkably, while Amadou Mbow, as Issa, is a pitch-perfect reinvention of the noir gumshoe for the Senegalese landscape.
WHY DO WE CARE: Senegalese cinema has had one of the most exceptional regional outputs, with some seminal directors of the 70s and prior hailing from the country, including Paulin Vieyra, Ousmane Sembène and, of course, Mambéty. That, coupled with Jean Rouch's heritage in the area, left a good foundation for further cinematic achievement, and Safi Faye and Ben Bèye, both breaking away from big author-led projects, continued creating in the field. However, starting with the 80s, the output of Senegal's cinema industry in both mixed French-Senegalese and fully Wolof productions has been limited, and there is even less participation for the local makers in the global cinema market. There are still remarkable talents in the area, like Moussa Sène and Alain Gomis, but unfortunately, canon approval is always a prerequisite for exposure. Hopefully, Diop's win at Cannes, Netflix picking up the film, and all the buzz will lift Senegalese filmmaking up, and Diop herself will not turn away from her illustrious homeland in her future work. After all, Senegal is in the privileged position of having a heritage to build on, as well as massively gifted people, and the spark of "Atlantics" will be able to reignite the landscape.
WHY YOU NEED TO WATCH: Even though this breathtaking gothic fantasy on the revenge of the working class is her and Demangel's own invention, Mati Diop's film is also an impeccable continuation of the work of her uncle Mambéty. It doesn't try to reinvent society but offers an original take on its ails. Mambéty was also known for his phenomenal work with non-professional actors; for instance, the disabled girl Lissa Baléra in "The Little Girl Who Sold The Sun." And just like her uncle before her, Diop was allowed the actors in "Atlantics" show just how good non-professional acting can be. "Atlantics" is full of compelling, masterful acting, that still retains a vivacity to it, and makes the wonderfully bizarre plot soar, yet also ring true. But it's also important to note how different from Mambéty his niece is. Whereas he infused his films with sun-drenched energy, she is operating with ice-cold, surgical removal, which begs for comparisons with the great Claire Denis, whose influence is omnipresent throughout the film. But removal doesn't mean lack of affection, and honestly, could there be a better prospect for the future of cinema than a Mambéty-Denis hybrid with a mind of her own? 
The praise for "Atlantics" has been enthusiastic, but not entirely on the level one would expect. Perhaps it's the fact that this film is a bit too abstract, or less ambiguously riotous than fellow anti-capitalist vehicle "Parasite"? Its' message is harder to interpret the wrong way, and therefore its approval by the mass establishment has been lighter. Or maybe it's just that every director of color and non-overwhelming Western affiliation has to clock in the endless hours before they get recognition. Bong Joon Ho finally got his time in the limelight, and one day we'll live to see Mati Diop do the same.
Meanwhile, "Atlantics" is definitely one of the best films to have gone out in 2019. And although it's set in Senegal, and deals with problems specifically endemic to the country long riddled with class conflict, and the postcolonial malaise, all of them have been in everyone's news cycle, and are not going anywhere. From the dire condition of luxury construction site workers to the shabby vessel migrants, from girls being subjected to virginity checks to the material implication of upholding traditional values—"Atlantics" might be a fairy tale, but it's an eerily realistic one. And frankly, there is no excuse to be spending one more minute in 2020 without having watched this film.
Atlantics (Atlantique), 2019
Director: Mati Diop
For more content like this sign up for our weekly newsletter