A riveting showcase of Linn da Quebrada, an Afro-Brazilian trans rap star from the favela, who dismantles racism, the binary and the patriarchy with her militant music, performances, and life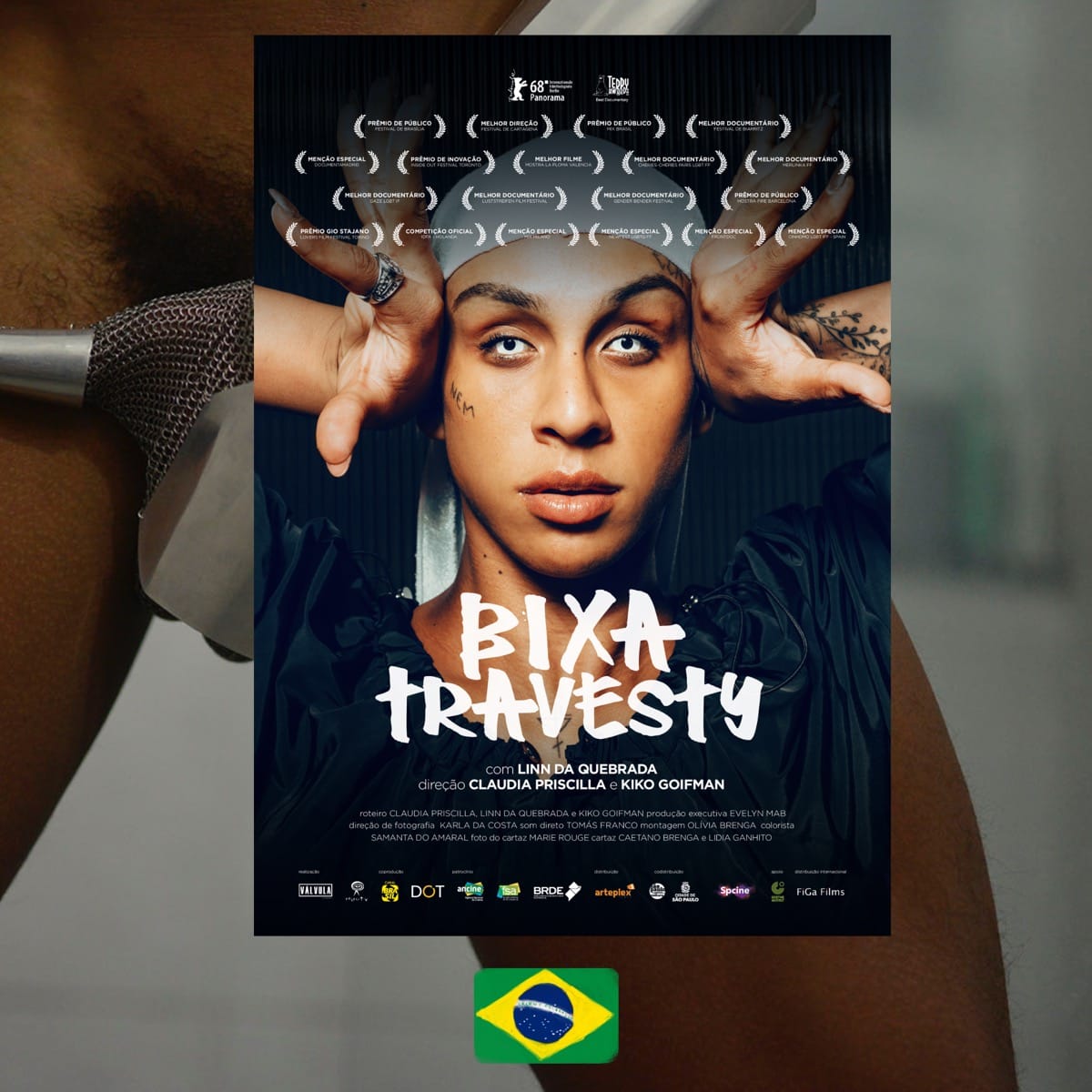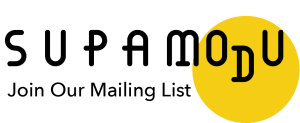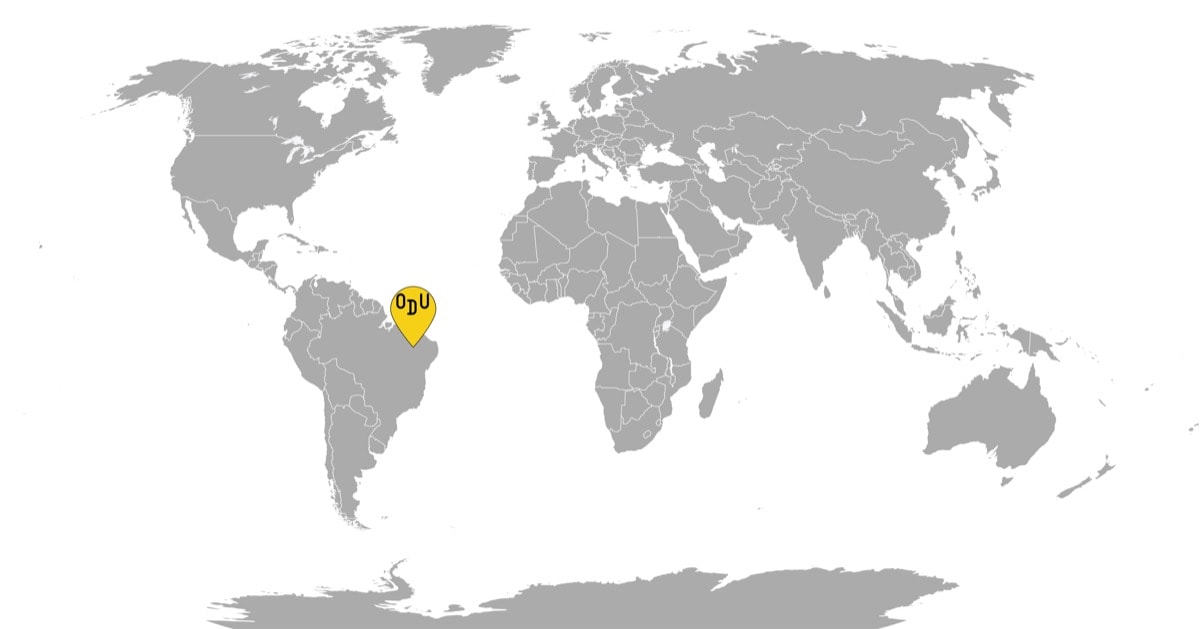 WHAT IT'S ABOUT: Bixa travesty or tranny fag— that's how Linn da Quebrada, an Afro-Brazilian hip-hop performer, activist and self-professed "gender terrorist" refers to herself. The film follows Linn across her numerous fiery shows and appearances alongside longtime collaborator Jup do Bairro and other queer musicians, where explosive lyrics and evocative presentation subvert the traditional understanding of gender roles and conformity. "Bixa Travesty" also gives a glimpse into Linn's personal life, where the border between conduct and performance has blurred, as the need to assert her reality outside of the gender binary remains the inextricable part of the artist's existence. As Linn da Quebrada creates an enrapturing body of work out of a lifetime of pain and living on the periphery, new challenges to her life and wellbeing arise. Yet, the biggest of them is her own understanding of self-worth.
WHO MADE IT: Claudia Priscilla and Kiko Goifman are both Brazilian filmmakers, who are married to each other and sometimes collaborate on film projects. Priscilla comes from a journalism background. Goifman is an artist and anthropologist, and both have made a variety of feature and short films. They have actively collaborated with Brazilian cartoonist Laerte Coutinho, a transgender woman whose TV show on Canal Brasil, "Transnando com Laerte," for which both Priscilla and Goifman had worked, offers interviews with people at the intersection of gender and culture. 
Linn da Quebrada and Jup do Bairro also host a program on Canal Brasil, "Transmissão," which was conceived after they were thrown into the spotlight by an interview with Laerte. Parts of their presentation appear in the film, and since the filming, they've had a bunch of diverse guests, including former presidential candidate Fernando Haddad. Meanwhile, a few weeks ago, Jup do Bairro released her solo album, "Corpo Sem Juízo," and even though Linn makes an appearance, it's exciting to see Jup, an artist powerful in her own right, spread her wings.
In addition to Linn and Jup, Linn's mother and their many friends, the film features a bunch of stars from Brazil's emerging trans-musical scene: the soul singer Liniker and the trio As Bahias e a Cozinha Mineira, which consists of Assucena Assucena, Raquel Virgínia, and Rafael Acerbi. 
"Bixa Travesty" has had quite a festival run, sweeping a bunch of trophies, including a Teddy for best documentary in Berlin.
WHY DO WE CARE: As in many other spheres of life and art, there has been a growing number of transgender, nonbinary and genderqueer artists creating incredible music, predominantly in the English language. Some of them have also been addressing the issues of being dark-skinned or coming from poverty in their work, although the scene,—again, like many others,—is run by the more privileged creators. Linn da Quebrada is the antidote for any kind of entitlement or civility that may have been intruding into narratives against the society's excessively rigid understanding of gender constructs. Proudly a favelada, who has endured poverty in addition to other strains of oppression, Linn doesn't come into her performances with a need to merely carve out space for herself. Instead, she is on a political mission to abolish patriarchy with all the class and racial concerns that it begets along with capitalism, and take down the walls that keep trans and nonbinary individuals out of the more conventional narratives of feminist and gay equality. 
Even though the film's context within Brazil is hugely important—the country, after all, is one of the worst in the world in terms of trans-individual murder rates, as well as the rate of murders of black people—it could also be set pretty much anywhere, and the amount of daring Linn's situation requires in particular, doesn't oscillate that much. Being Linn would be fraught with danger in New York City or San Francisco on a level comparable with São Paulo. And the fact that being in that body, so disarmingly beautiful and yet so violently dangerous, is never not an emergency, informs Linn's work, "Bixa Travesty" and their shared fabric of transgender transcendence with a revolutionary intensity.
WHY YOU NEED TO WATCH: Even for someone who does not possess a working knowledge of Portuguese, or the Brazilian slang, for that matter, the transcendent militancy of Linn's songs will be evident. "Bixa preta-tra-tra-tra!" Linn and Jup deliver the fiery chorus in the film's rendering of "Bixa Preta," firing handguns at the audience. And the way they turn a slur into a weapon is a mighty, remarkable statement to the power of the word and the necessity for dismantling existing forms. They break it up to build anew and build better, to see language, structures, bodies, and systems caving in, only to birth new identities and solutions. Much like in many other fields of oppression, gender is a bastion too hefty to yield. And so Linn and Jup's insurgency doesn't end with the stage but continues into life, as their bodies, forceful, glorious, slice through the traditionalist society full of macho prejudice and gendered expectations, like battering rams of expansion.
In addition to new footage, the film also features archival shots, which allows us to get a glimpse of when Linn and Jup used to be less seasoned, timid queersciles, and when their creative paths had only begun developing. But the most mesmerizing are the scenes from Linn's hospital stay, filmed by Nubia Abe. As the young artist was confined to the hospital in her battle with testicular cancer—an irony that is not lost on her—her body, weakened and pained, was still a weapon. It still fought its usual battle of gender defiance, while holding off another enemy invading Linn's cells.
An incomparable look into the work of an inventive, passionate, and unique artist, "Bixa Travesty," also allows for a look at the smaller struggles one on the outskirts of the gender binary has to live through. Made with incomparable intimacy and treating its protagonist with care, respect, and a generous credit of creative freedom, Goifman, and Priscilla's film is one of the most fascinating portrayals of body politics in film ever made. And much like any interaction with someone who has a lot of political baggage to share, being faced with Linn de Quebrada is a privilege that offers to teach many things, as long as the viewer remains patient and agrees to Linn's terms in conducting this interaction.
Bixa Travesty/Tranny Fag, 2018
Directors: Claudia Priscilla, Kiko Goifman
For more content like this sign up for our weekly newsletter