A consummate portrait of Brazilian organizer Indianara follows her through joy and pain, rites of passages, and a tense fight for the respect, inclusion, and protection of which her community is constantly robbed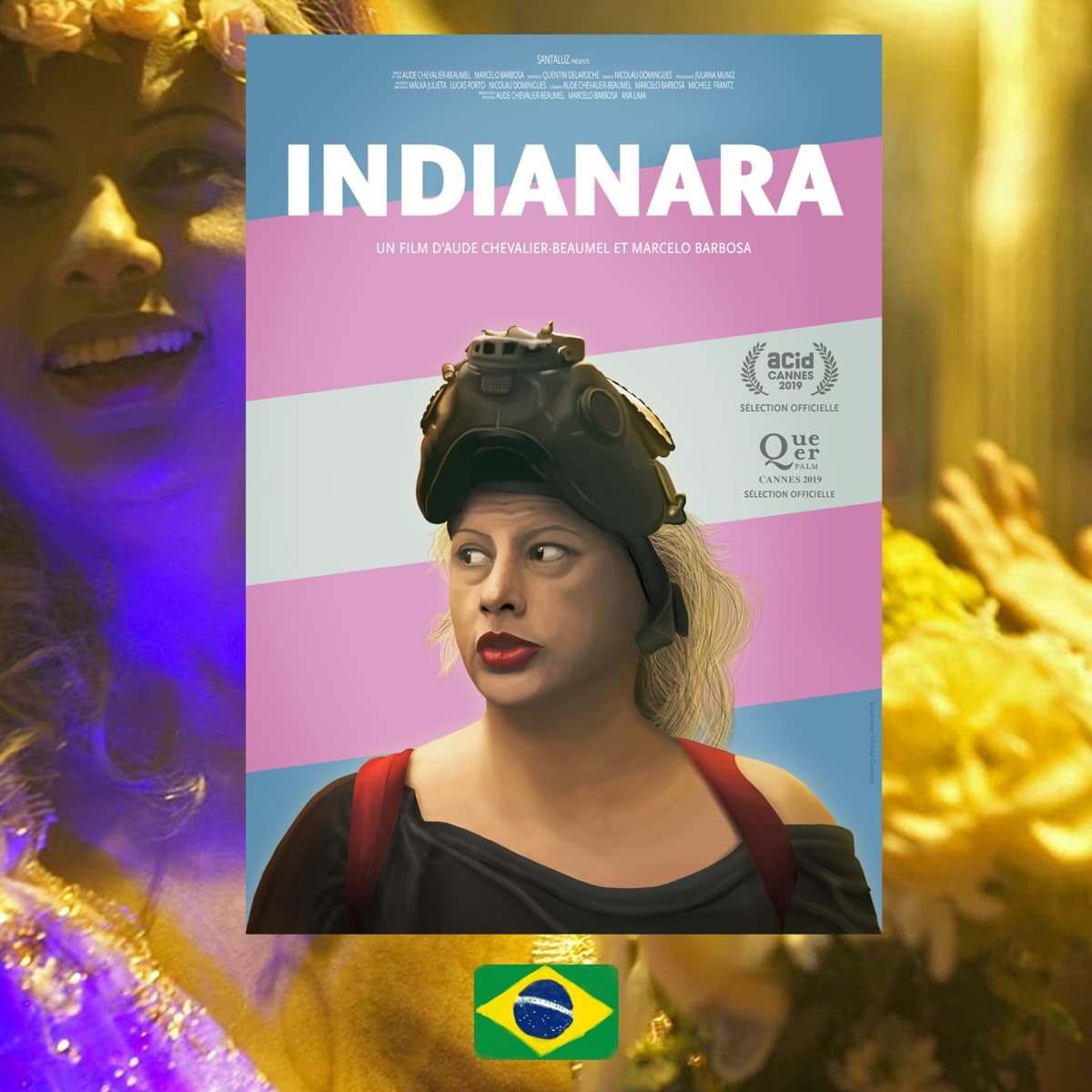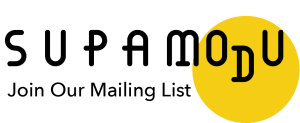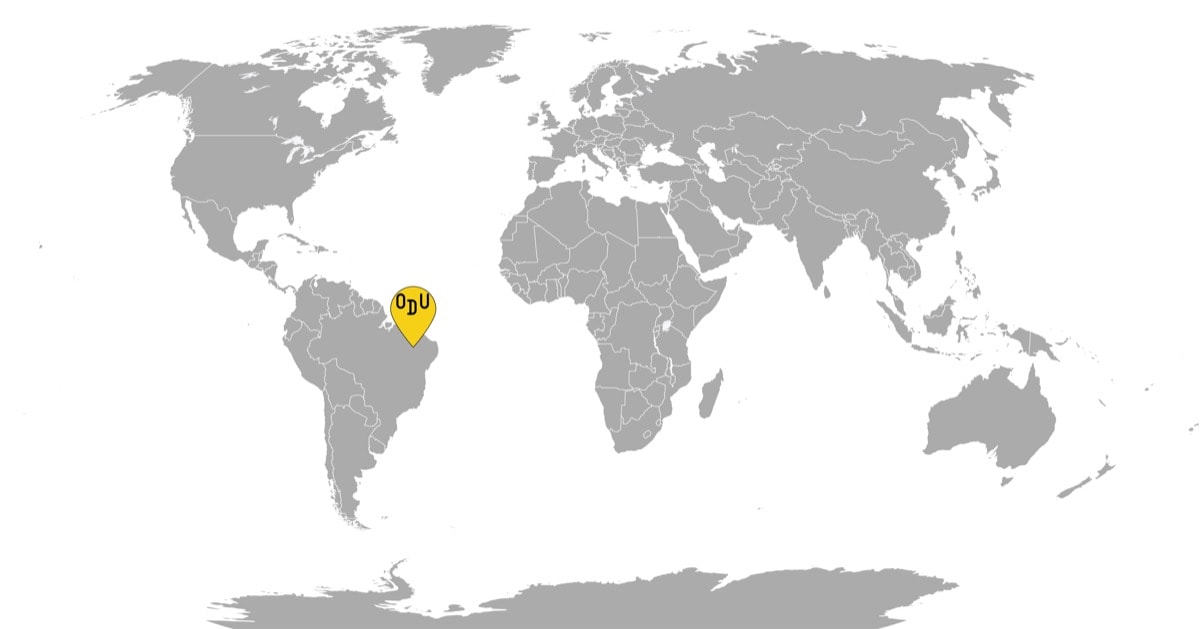 WHAT IT'S ABOUT: Rio De Janeiro. 2018. Dilma Rouseff has been impeached. Michel Temer is in power. The transgender community in Brazil lives precariously, as many are killed or imprisoned, holding out hope because their sister, Marielle Franco, is on Rio's city council. Meanwhile, in the streets, the transgender community is sheltered by Indianara, a fiery organizer for trans and sex worker rights and leader of Casa Nem, a queer sanctuary in Copacabana. As Indianara has to spread herself thin between political protest, fighting for Casa Nem's survival, and the small home she's built with her partner and their dogs, her nerves are already on edge. Will she be able to handle the immense challenges that the city has in store for her?
WHO MADE IT: Aude Chevalier-Beaumel is a French filmmaker who moved to Brazil to pursue her passion for Capoeira and revealed herself an astute documentarian of that land. Her filmography includes two feature films, a bunch of short and TV documentaries, made in Brazil as well as Mexico and centering around crime, political organizing, sex work, and life in the urban centers. She co-directed, co-wrote, and co-produced this film with the Brazilian filmmaker Marcelo Barbosa, an accomplished photographer in Brazil who made his feature film debut with "Indianara." Barbosa also served as the film's DOP.
They first met Indianara at a protest, where she was topless and waving the rainbow flag while reading out a list of transgender people murdered that year. "A Brazilian Marianne," the filmmakers thought and decided to follow her around. The film is a product of two years of work by Indianara's side and it premiered at Cannes in the ACID program. 
Inidanara Siqueira, who identifies as both a transgender woman and a transvestite, is a prominent organizer in Rio. At one point won an alternate seat in the municipal council (meaning, she would step in if any of the sitting members couldn't fulfill their role anymore). She ran in 2016 on a platform of trans and sex workers' rights and received over 6K votes. After the events of the film and in the times of Bolsonaro, she has remained outspoken and brave, fighting for herself and her kin. Indianara is still running Casa Nem, and you can read about the community's travails during the coronavirus pandemic (of which Brazil has had the second-highest death toll in the world) in this lovely photo essay. In September 2020, she launched a new campaign to run for the Rio council, alongside a transgender man, a bisexual woman, and an intersex person. For those speaking Portuguese, Indianara loves posting messages to her subscribers on her Facebook page so that you can keep track of her campaign.
In the film, Indianara appears alongside her partner Mauricio Pereira Susano and their dogs, as well as the large crowd of her trans siblings from Casa Nem, as well as comrades in the activism. The transwomen appearing in the film are a diverse, vibrant bunch: psychology professor Jaqueline Gomes de Jesus, artists, poets and performers Wescla Vasconcelos, Tertuliana Lustosa, and Biancka Fernandes, who reads out a fiery poem. Meanwhile,
Lourdes Barretto, the leader of the Brazilian sex worker movement, and, as Indianara calls her, "hooker matriarch," is the guest of honor at the wedding.
Marielle Franco, the colossal figure of transgender, indigenous, and favelada organizing, was murdered in 2018 by people with links to the current president Bolsonaro. We had previously covered Leonard Cortana's brilliant short film on Marielle's death and legacy.
The film's soundtrack is quite remarkable: a joint work between trans and non-trans musicians, composers, and performers from Brazil: Malka Julieta, Ave Terrena, Verónica Valenttino, Lucas Porto, Nicolaus, and Caio Domingues.
WHY DO WE CARE: While Brazil has had some worthy reforms regarding transgender rights, through tireless organizing on Indianara and others' behalf, it remains one of the world's hot spots for transgender violence. This film works both for those well-versed in the realities of transgender existence within Brazil and those seeking an introduction, just like Inidanara's own work that's profoundly layered and rooted in the transgender's material histories of the transgender and sex worker communities in Brazil over the years. She mentions all the crucial moments, from "Operation Tarantula," in which São Paulo police exercised a brutal crackdown on the trans sex workers in the city to the savage attack on the incarcerated transwoman Veronica Bolina by the guards, and a comprehensive overview is created.
But what is most affecting in the film is how much attention it pays to the communal spiritual practices of Indianara and her community. Their existence is often defined by the precipice between life and death; however, Barbosa and Chevalier-Beaumel never limit this to a gloomy exploration of martyrdom. Instead, those of Indianara's siblings who are living and thriving still are allowed space to get loose, as they party at Casa Nem or hang by the pool at Indianara and Mauricio's home, half-naked, reveling in the sun and their beauty, laughing and splashing to the sugary soundings of the film's original soundtrack that brings together The Archies with Os Mutantes. Meanwhile, the ghosts of the departed hover, silently watching over the survivors and offering their protection. They're everywhere: in the funeral of a fallen trans individual that Indianara and her cohort attend, in the lists Indianara discovers when going through her stuff and reads out to the camera, in the speeches she gives everywhere, from political protests to her own wedding. And all of these deeply missed ones, like Dandara de Santos, whose murder, with the leaked footage of horrifying abuse, shocked the world, or Marielle Franco herself, are present, and pointing out this presence is a custom of Brazilian trans rights protests.
WHY YOU NEED TO WATCH: Indianara's presence is felt even through the barrier of the screen, and knowing this, Barbosa and Chevalier-Beaumel tried to interfere as little as they could, leaving the viewer with the privilege of being in her presence and figuring her out on their own. It's clear that loving her, or anyone as brilliant and larger than life is not easy. It is explored in the film through the many scenes with Mauricio, where he has to be the cushion that softens Indianara's justified rage with the world's injustices. In one fascinating scene, Mauirico explores a graffiti on the side of Casa Nem, that says: "Nem Deus, nem patrão, nem marido"—no God, no master, no husband. He knows that it was Indianara who wrote it, and as her husband as of recently, Mauricio marvels at his wife's acerbic wit that takes no prisoners, even in the bosom of her family.
The film doesn't try to round out the corners in her character, and it's a great gift to the viewer because this creates a nuanced, multi-dimensional portrait of an organizer. We get many lighter moments, like when Indianara frolics topless by the pool or enjoys cold beers with Mauricio. But we also see Indianara pissed off with her spats with the PSOL party over the access to the property occupied by Casa Nem; we see her crying into her pillow after Marielle Franco's death, probably imagining a target on her own forehead while mourning a beloved friend and colleague. We see her bitter after yet another person, upon hearing about the fact that Indianara is in a serodiscordant relationship (where one partner is HIV+ and the other isn't), immediately assume it's her because she's a sex worker and trans, unlike the cisgendered Mauricio, who is, in fact, the HIV-positive one. And then, there are the scenes where Indianara is at protests, her gas mask on, looking exhausted and drained. However, the most important thing that we see is that whenever something tries to bring her down, Indianara rises up and fights on. It's not easy, as we can see from her memories of the times she'd tried to commit suicide in the past. But she does it, she pushes on and on.
And perhaps the film's most significant achievement is that it allows us to see how not only the world's inequities but even those fighting them from the positions of comfort, pile all this hard labor on the fragile bodies of those whose life expectancy is estimated at 30. Indianara, who isn't even 50, is an elder in this equation, and it's her own body, and the bodies of her comrades, Black, brown, indigenous, poor, working-class, sex worker, trans, intersex, queer, or otherwise undefined or marginalized in the acceptable canon, that have the power—are forced to have the power—to occupy the spaces when the opportunity arises, when the respectable politicos have gone home when danger lurks. It's not those who have good nice houses to return to or unapologetically loving families that can fight to regain ground that belongs to all of us. It's those who are already suffering.
And while it definitely gives Indianara her share of the spotlight, instead of just lifting her up as an idea of a heroine, the film also invites the viewer to solidarity, to march alongside, to get involved, and stop relegating this to those who are assumed to have nothing to lose. They do, it's a whole lot, and "Indianara" is a clear testament to that. An intense but also gentle and caring portrait of a remarkable, powerful woman, it's also a much-needed summons to recognize and join trans and sex worker activists. That, instead of othering them further through glorifying the indeed glorious but necessary work that propels them close to their demise. Don't stop at eulogizing the dead, the film teaches us, but praise, support and admire the living.
Indianara, 2019
Directors: Marcelo Barbosa and Aude Chevalier-Beaumel
For more content like this sign up for our weekly newsletter