Montevideo-born Queens-based artist takes his incomparable aesthetic for a spin in his native region, creating an album of enlightened simplicity with musicians scouted in Central & South America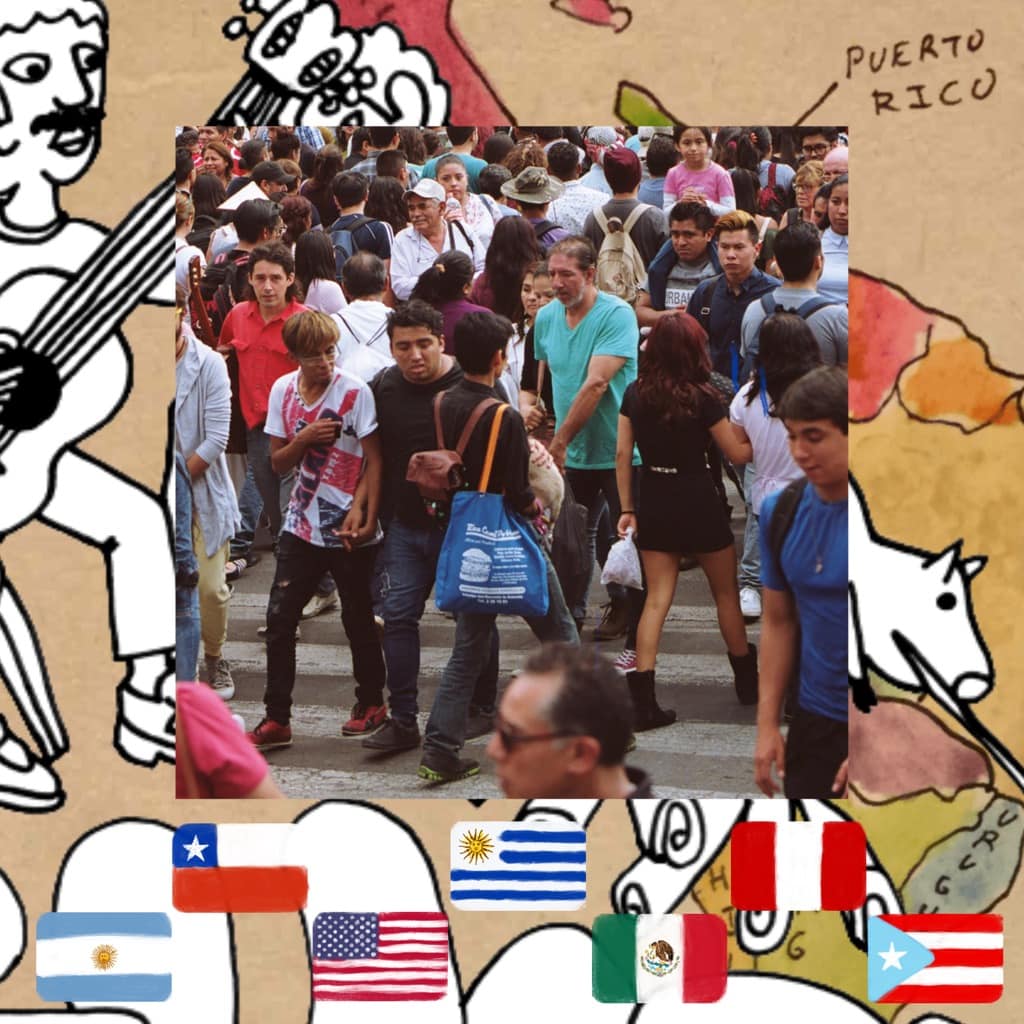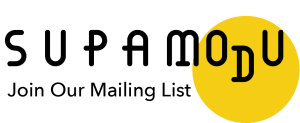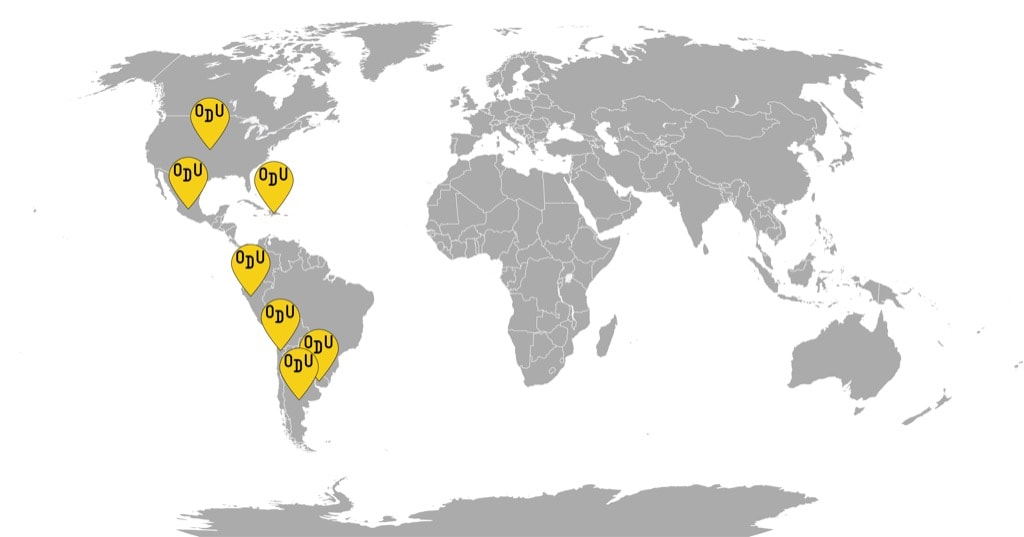 WHAT'S GOING ON: Juan Wauters is a musician of a singular charisma. Born in Montevideo, he's been living in Queens since 2000, and delighting his audiences,—sometimes organized, sometimes haphazardly congregated in public parks where he appears,—with expressive deadpan, a cultivated "dad's photo from 1992" aesthetic and songs of minimalist magic. He's been compared to Paul Simon, but a more timeless, international take would be Serge Gainsbourg via Manu Chao, both of whom Wauters could easily impersonate and with whom he shares a poetic philosophy of turning the mundane into the exotic. Either way, recently, Wauters decided to follow Simon's, Gainsbourg's and Chao's routes into world music, and to take his oeuvre back to his native Uruguay as well as other countries in Central and South Americas. The result of him packing his studio into a suitcase and responding to the changing locales of Uruguay, Argentina, Chile, Peru, Mexico, and Puerto Rico, is a jewel box of breezy, intricate songs that show the many refreshing, electrical facets of being alive in the world.
WHAT IT SOUNDS LIKE: "La Onda de Juan Pablo" is packed with charms to the brim, and each song stands out in its own way. For instance, "Disfruta la Fruta"— the dream song of anyone taking beginner's classes in Spanish that explores the very necessary rhyme and the delights that a fruit truck brings—is not merely a novelty. Its music, with an otherworldly flute trilling on the verge of 8-bit, turns Wauters into some sort of video game crooner. As if Mario, instead of liberating the princess, decided to dedicate his life to living like a faun and serenading the nature's cornucopia in a thick jungle. "Guapa" brings Burt Bacharach to the bolero concert in a Puerto Rican restaurant, with a choral line that's both retro and effervescently, endlessly youthful, just like Wauters himself. "Candombe instrumental," arranged in Wauters's native Uruguay juxtaposes candombe, a traditional drum rhythm with a poem about soccer—Wauters' passion that he often brings up in his work—written after his team's defeat in the World Cup. The voice reciting the poem in the song is that of Wauters' father, Alberto, who captures his home town of Montevideo's spirit perfectly by navigating the candombe rhythm with the detachment of a soccer commentator and the nonchalant resolve of a striker who goes to score unrestricted. Meanwhile, "Mi Vida" is a hymn to the simple pleasures of life. A partner, a child, a bike to ride, and a park to stretch legs in are all at the center of this elaborate but crystal clear song that's set against the twenty-five strings of the Chilean guitar and as many breaths of the flute. On the website that supplements the album, Wauters talks about making the sound work by ensuring it was distressed, just the right amount. And indeed it feels like a vintage garment, broken in, luxuriously soft, and of the unmatched quality that they don't just make anymore.
WHY DO WE CARE: An adventure in the form of an album, "La Onda de Juan Pablo" begins and ends with the songs "Machete" and "Machete 2". It's as if our musical guide has to cut himself in and out of its dense thicket that his wandering mind and curious songs have led him into. He does indeed appear in the videos wielding the machete in question, in the moments when he isn't sourcing for musical talent but lurking in the shadows on his own. A bunch of the uncomplicated yet deliciously knotty songs in the album is about longing, whether it's a man forced to live away from his relatives, someone who yearns for unaccessible complexity to life, or merely a lover trying to define his relationship. It's a rare pleasure to get lost with Wauters in cities, away from the loved ones, like in "El Señor," or to explore Mexico's city subway system, a heart heavy with dysphoria for rural living, like in "Blues Chilango." But few who had known Wauters from his Queens era doubted his sensibility. What shines through so powerfully in this album, though, is his talent for scouting musicians, whom he encountered during his languid walks across cities, at leisurely shopping strolls or having meals. He is the glue holding all the talent together, but, according to Wauters, the album is full of "their instruments, their traditions, and their feelings." There's the argentine guitarist Alejandro Dominguez plucking the strings of memories on "El Señor," the Mexican percussionist Izakúm Velazquez on the bongo and the Puerto-Rican saxophone player Juan Botta that make "Blues Chilango" so haunting. There's Andrés Fontánez of PR's Los Nervios and Braulio Salvá on cuatros and Papo del Valle on congas and clave drums, who alongside other musicians, fill "Guapa" with such electricity, and Wauters's trusty friend Tall Juan and other NYC-based musicians creating an eclectic orchestra to back the Uruguayan drums for "Candombe Instrumental." A fascinating artist in his own right, Wauters only blooms further from the symbiotic relationships with this diverse cast.
WHY YOU SHOULD LISTEN: Before concentrating on his own career Juan Wauters led the imaginative Queens-based indie punk collective The Beets, who had opened for Pavement and Vivian Girls. And even though he's been flying solo since 2014 with three albums to show for it, it's with "La Onda de Juan Pablo" that Wauters truly came into his own. By marrying the nonchalant borough dweller's aesthetic with the succulent sounds of the free Americas, he created something genuinely original. One such example is "Un Byen Día Hoy Será," a song that he initially wrote as a workers' hymn and then translated into a tender styling set to Walter Edwin Cornelio Cancha's harp that Wauters fell in love with while shopping in Lima. The gentle but resolute melody to be played in the throne room of a stormed castle, it's a testament to how sparing and generous Wauters is with his musical ideas, and how his body of work hinges on relentless upcycling and inquiring within and outside. And even though he doesn't seek enlightenment through the avant-garde or the psychedelic, the high that Wauters seeks out in the regular occurrences around him evokes the sensibility of Brazilian Tropicalismo, clandestine magic as powerful in highly-processed capitalism as it was in the underground of a military dictatorship. Wauters's crystalline poetics, where the simplicity of words evoke a deeper meaning without masquerading glibness for humanity, and the fantastic soundscapes that he builds with discovered musicians and instruments that grace tiny restaurants, create a potent elixir. Today, there's more reason than ever to drink up.
For more content like this sign up for our weekly newsletter
LISTEN TO JUAN WAUTERS – GUAPA