A documentary collage of indigenous artists from various nations and tribes in North America offers a deeply personal look into their creative processes and the barriers they've faced throughout their careers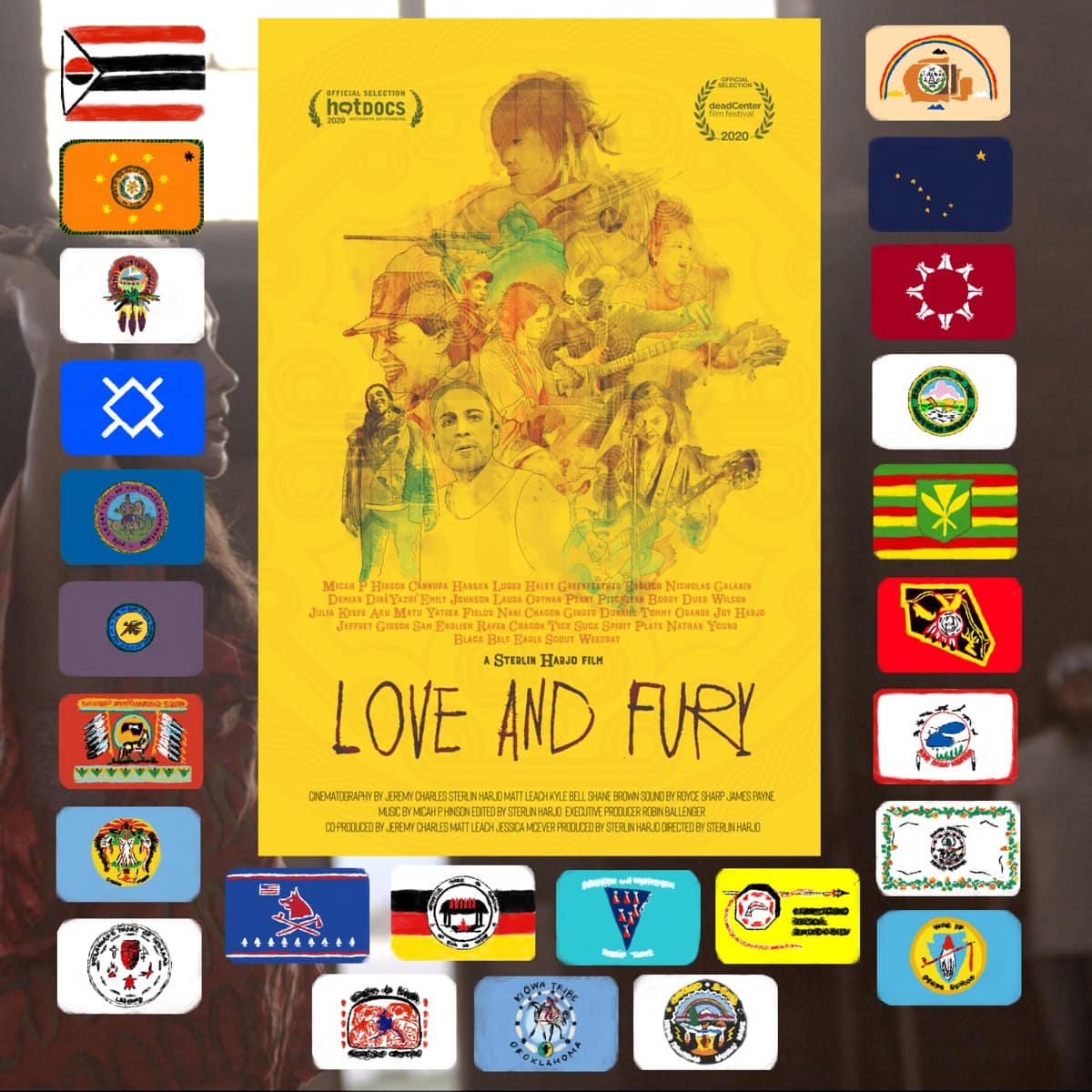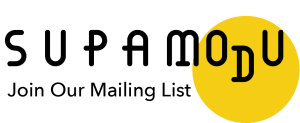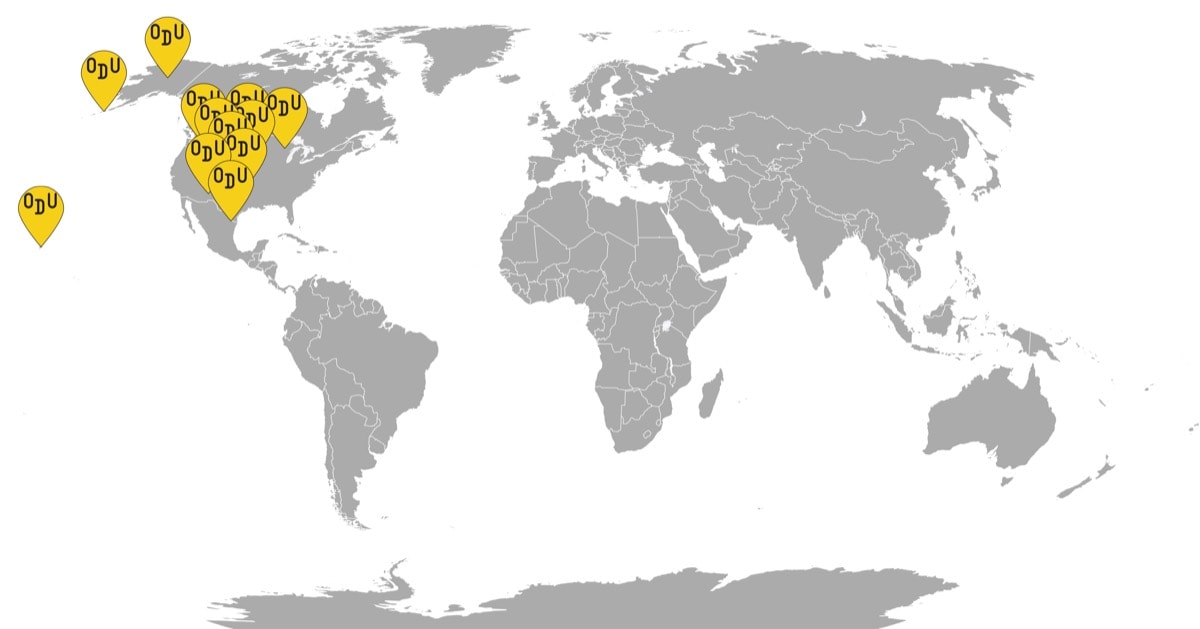 FROM ARAPAHO TRIBE, ARIKARA PEOPLE, CHEROKEE NATION, CHEYENNE NATION, CHICANO PEOPLE, CHICKASAW NATION, CHOCTAW NATION, COLVILLE TRIBES, CROW PEOPLE,  DELAWARE TRIBE OF INDIANS, DINÉ NATION, HIDATSA PEOPLE, IÑUPIAT PEOPLE, KANAKA MAOLI, KIOWA PEOPLE, LAKOTA PEOPLE, MANDAN PEOPLE, MUSCOGEE NATION, NEZ PERCE PEOPLE, OJIBWE PEOPLE, OSAGE NATION, PAWNEE PEOPLE, SEMINOLE NATION, SISSETON WAHPETON OYATE TRIBE, SWINOMISH PEOPLE, TLINGIT PEOPLE, WHITE MOUNTAIN APACHE TRIBE, YUP'IK PEOPLE
WHAT IT'S ABOUT: "Love and Fury" profiles indigenous artists across a range of disciplines as they navigate their careers in the U.S. and internationally. Individually, they discuss specific obstacles they've faced as Native American artists while offering various off the cuff thoughts about their lives and personal philosophies. The artists also gather together in their homes or studios to recall memories and experiences that affect their creative views and senses of self. "Love and Fury" explores these intimate moments in between the artists' performances and exhibitions and shows how they inform their artworks while offering inimitable insight into the creations and their creators.
WHO MADE IT: Director Sterlin Harjo is a member of the Seminole Nation and has Muskogee heritage. Harjo is an accomplished director of feature films and short films that primarily portray Native American stories and characters. "Love and Fury" is Harjo's second documentary feature, following "This May Be the Last Time," which was based on the story of his grandfather, who disappeared in 1962 in the Seminole County town of Sasakwa. He has also directed the feature films "Mekko," "Barking Water," and "Four Sheets to the Wind," which premiered at the 2007 Sundance Film Festival where it was nominated for the grand jury prize. Harjo is a prominent voice for Native American filmmaking and is one of the directors of the Cherokee Nation's monthly television news magazine, "Osiyo, Voices of the Cherokee People." 
The film features the following Native American artists:
WHY DO WE CARE: Even though some of the art world's focus has shifted to include indigenous voices, it still remains a field shaped mainly by colonial and imperialist politics, with many Native American artists too often ignored or tokenized. Many of these discriminatory politics remain engrained in the institutional structures that shape the art field. A recent case in which the University of California failed to comply with laws for returning Native American human remains, and artifacts from their museums highlights the impact of imperialist legacy today. Only since 1990, the Native American Graves and Protection Act requires U.S. institutions that receive federal funding to return Native American cultural items to lineal descendants and culturally affiliated Indian tribes and Native Hawaiian organizations. However, many museums, universities, and cultural centers in the U.S. have historically excluded Native artists from displaying their work and continue to have stolen Native artifacts to display in traumatically ahistorical exhibits. And if they do return artifacts currently in its possession, it's only a small portion, as in the case of UC Berkeley and its Phoebe A. Hearst Museum of Anthropology. This particular situation emphasizes a greater theoretical issue at hand: Native and indigenous people are cultivating their history, culture, and artistic perspectives right now, but cultural institutions are stripping them of complex histories and experiences by depicting them as relics of the past.
More so, many cultural institutions in the United States participate in suppressing Native voices on an ongoing basis and inscribe this suppression on to the very foundation of museums, galleries, and arts and research centers. In "Love and Fury," Tlingit/Unangax̂ multidisciplinary artist and musician Nicholas Galanin points out that generations of scientists have dismissed the knowledge of Native traditions, thereby erasing their historical narratives and rendering them inferior to the specific form of documentation promoted by settler institutions. As he explains how institutions in the U.S. assign degrees of value to this knowledge, the documentary shows Galanin fishing, carving, and showing some of his artworks. This offers a deeper dive into his creative process and shows how it's intertwined with heritage and traditional practices. 
"Love and Fury" takes extreme care to present the artists' experiences while legitimizing their words through visual documentation of their creative processes. It creates a collage of different Native artists that simultaneously exposes an issue that affects artists across disciplines but also amplifies their voices and artworks where other institutions fail to do so. In creating the film, Harjo's main ambition was to shine a light on the fellow Native artists he loves. He treats each artist profiled in his documentary with complete attention, whether pausing to listen to Cheyenne and Arapaho writer Tommy Orange recite a poem, talk about addiction and craft with Nez Perce jazz singer Julia Keefe, or ask Sisseton Wahpeton Oyate actor and artist Bobby Wilson to finish telling a myth after being interrupted.
WHY YOU NEED TO WATCH: "Love and Fury" forms a visual diary of Harjo's experiences visiting and speaking with different Native artists. Harjo appears in glimpses throughout the documentary, whether laughing from somewhere off-screen, asking one of the artists to elaborate on their thinking, or briefly passing through the frame, so that traces of his presence serve as reminders of the deeply personal nature of the project. In effect, Harjo's documentary about the artistic perspectives and processes of a greater community that he, as a Native filmmaker, belongs to, dramatizes his own process. 
Also, Harjo's documentary creates a space for Native artists to voice their own experiences and creative process, and revel in the differences within their own community. By turning the camera to the artists' studios and the conversations between exhibits, Harjo prioritizes the artists' perspectives over those of the institutions that display their work. They ruminate on each of their personal motivations and inspirations for their artworks, such as how they can reclaim specific narratives about their identities and artworks, how perceptions of gender affect how people are treated, and how to heal from sexual assault. Near the end of the film, multidisciplinary artist of Mandan, Hidatsa, Arikara, Lakota, and European descent, Cannupa Hanska Luger, says, "There was healing that needed to happen in the act of creation." The value of an artistic work isn't only in the item people see in a museum, but also in the process of bringing it to life. More so, articulating a feeling and an experience can be an arduous and painful process, but it also allows an individual or a community to restore their sense of agency. As Native artists must often navigate through galleries and museums casting them in an unfamiliar gaze, "Love and Fury" shines a light on the process of artistic and cultural creation that nourishes understanding and commitment to self-identity.
Love and Fury, 2020
Director: Sterlin Harjo
For more content like this sign up for our weekly newsletter