Once an aspiring musician, Sirop (Сiроп) became addicted to heroin and spent two decades in and out of detention. Now in his late forties, he is the rising star of Belarusian hip-hop.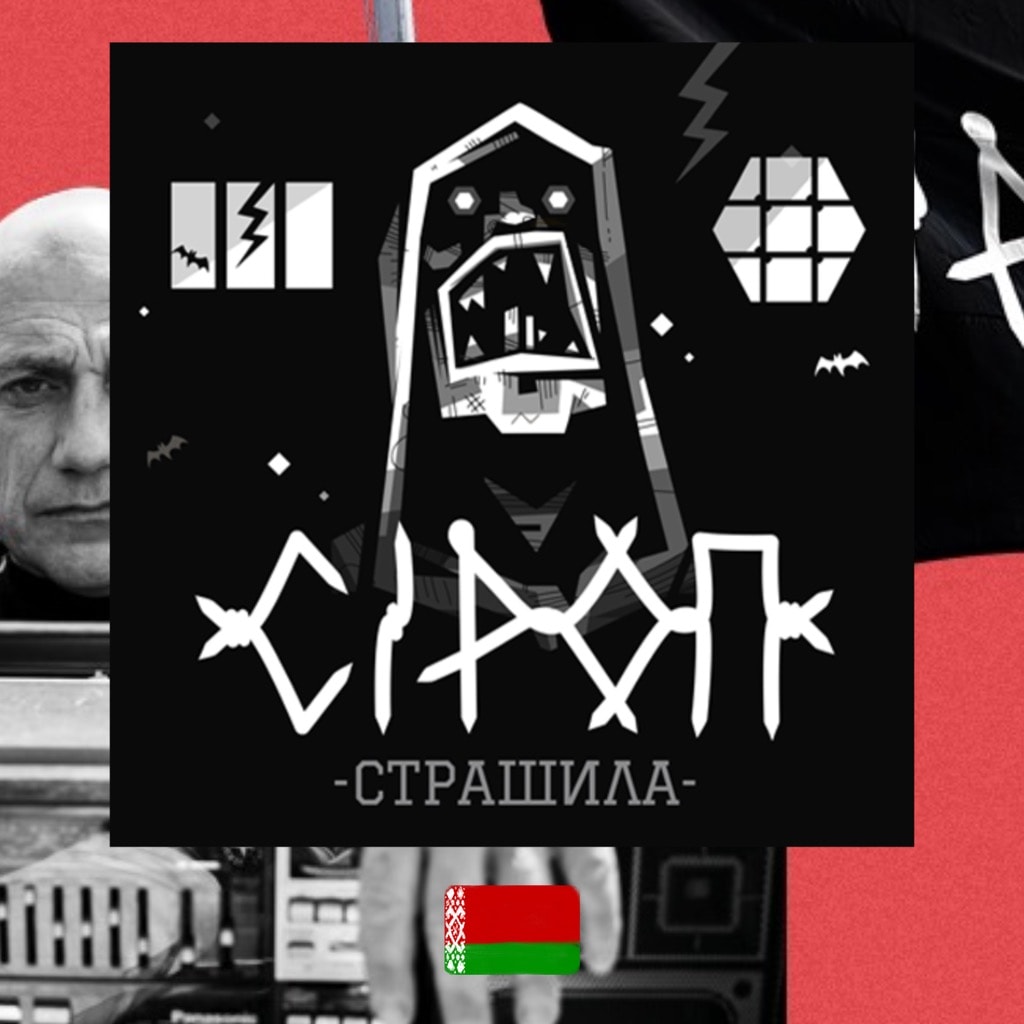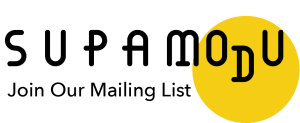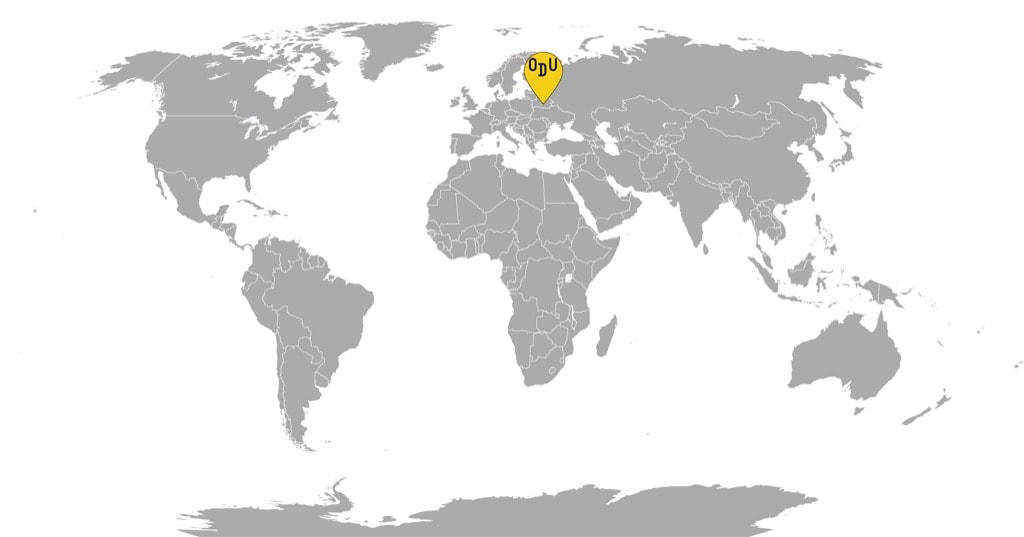 WHAT'S GOING ON: Alexei Zagorin was one of the founding members of Belarus' most prominent indie rock bands, Lyapis Trubetskoy, where he played saxophone and received the nickname Sirop (Ciроп),—syrup—from the band's frontman Siarhei Mikhalok. But as Lyapis began its ascent to fame across the post-Soviet space in the 90s, Sirop dropped out: he now had a substance addiction to sustain. As his heroin habit grew, Sirop began breaking into apartments for money and got his first prison sentence. In the following 17 years, Sirop dropped in and out of detention, accumulating ten terms for robberies, drug and gun possession, fraud and counterfeiting, and began feeling like prison was his real home. However, Sirop also started writing poetry and became interested in rap music, as it was developing over the last two decades. After being released for the last time 1.5 years ago, Sirop decided to dedicate his free time from working at a furniture factory to developing his music career. "Strashila" ("Страшила")— the Russian name of the Scarecrow from "The Wizard of Oz"—is his first album that has just been released through a crowdfunding effort, although some of the songs date back as far as ten years ago.
WHAT IT SOUNDS LIKE: While Sirop may appear gruff in appearance,—something he effectively amps up in his visuals, by emphasizing his clean-shaven skull, worn-out face and gap-toothed scowl,—he sounds very mellow, tender even, with surprisingly light vocals. The music, too, while brooding and anxious, at times becomes airy, almost danceable, as it oscillates between hardcore riffs and synth tempos. The saxophone features in a limited way since Sirop says that his lack of practice for the past 20 years prevents him from being as good at playing as he used to be, and this becomes a perfect metaphor for musical rebirth. All of this frames the heavy poetic load of the texts perfectly: the gothic imagery and experienced pain of Sirop's poetry come alive with a renewed license to a beginning. There is a lot of complexity, lyrics, and music unwrapping in unexpected ways. Even though Sirop himself mostly lists Russian rappers as his influences, at times, I kept hearing similarities with Run the Jewels in the way he lets melody and rhyme carry his tracks forward without being inhibited by formalist concerns. All that with a healthy dollop of the "prison chanson," of course, the music genre that has been ubiquitous in the post-Soviet prisons, but is currently displaced by rap—a shift reflected in Sirop's music.
WHY DO WE CARE: Sirop defines himself as "perhaps the only gangsta rapper in Belarus," which could probably also be extended to the whole post-Soviet space. While rap in ex-USSR countries is not exclusively a middle-class exercise, it has never had quite the same link to the retributive justice system or criminal activity per se as abroad. Sirop offers unmatched authenticity and maturity to a genre that developed mainly in imitation of the Western trends: for him being "gangsta" doesn't mean dressing up like Tupac, getting tear tattoos, or rapping about a token image of thug life. Because he's not merely fetishizing the incarceration, but drawing upon his experiences as a disenfranchised man, Sirop can paint a vivid topography of what captivity is. But he doesn't stop there, instead of positioning his lived internment within a bleak yet enchanting landscape of his fantasies. Sirop's lyrics inhabit an enigmatic, shadowy fairytale where the characters of Soviet children's books exist alongside the stark reality of the penal institution. Sirop's own life paused for two decades in its very bloom, and now re-set in motion, where he was able to find his family anew and discover love, channels a youthful clarity mixed with a deep understanding of what borderline existence constitutes.
WHY YOU SHOULD LISTEN: The difference between good hip-hop and the best hip-hop you could encounter is in the subtlety of the poetic message. And even the most potent realism can not quite hit as hard as an imaginative outlook that makes magic out of the mundane. Of course,  his lyrics, as well as the poetry of the exceptional Russian-Uzbek hip-hop poet Oleg Gruz also featured on the album, will not be as readily available to a non-Russian speaking audience. But the accessible components of Sirop's work blend into a striking, macabre audiovisual experience that's aesthetically reminiscent of Die Antwoord and dips right into the dim, merciless heart of the post-Soviet space. Even though he presents himself as an apolitical rapper, Sirop is, of course, aware of everything unwrapping around him. Still, instead of merely commenting on current events, he transcends into the very social membranes penetrating contemporary existence in Minsk and beyond. A man whose liminal existence has shaped his unique poetic gift and musical talent, Sirop offers a painful but mesmerizing view of humanity by juxtaposing it against the semi-opaque systems of control and the irrevocable missteps of fate. Seemingly ruthless, but full of grace, Sirop doesn't have a jaded look of the world. Yet his approach to reality is nothing but tender, especially when he sings about dying with unmatched softness and wisdom. "Butterflies in a jar, we'll dry overnight and die // They'll frame us beneath the glass against the white // To bring joy to kids and moms // But it's not a waste of breath, we're sublime after death." 
For more content like this sign up for our weekly newsletter
LISTEN TO СiРОП — БАБОЧКИ