Self-taught Burkinabe multimedia artists makes collages of people who live in the shadows—or remain shadows about to metamorphose into something remarkable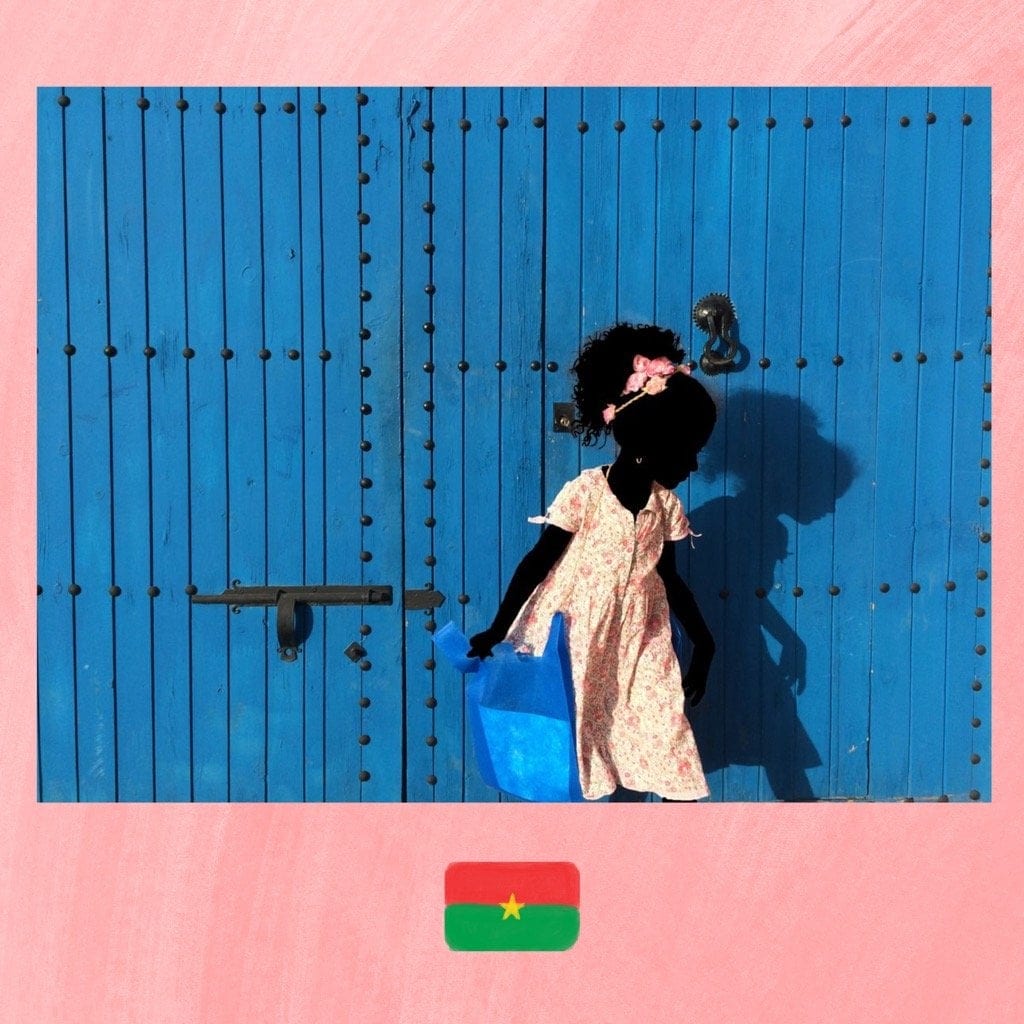 Saïdou Dicko used to be a shepherd, and now he's a multimedia artist. Used to the extremes, he creates works that center around marginal existence of people whom he calls "shadowed": present, yet cut off from the rest of the world. A woman pedals her bike through Ougadougou while the Eiffel Tower seems unreachable behind a fence. A little girl sleeps on a sea of trash in proximity of Manhattan's skyline. A little boy precariously balances on concertina wire with a humble bouquet of flowers in his hands. And all of them, despite being dressed in bright African clothes, or Western discards, are merely black silhouettes.
This blackness, much like in Kara Walker's work, is of unamiganable depth, and leaves much open to interpretation. Are these phantom-like figures rendered noir as people are being erased and omitted? Or is the darkness merely a lack of definition, a promise of something, a clear slate that allows endless possibilities? As a child, I loved looking at images and trying to imagine what could fill in the blank spaces. Here you can, too. And because Africa is the continent of the future, the little shadowy children in Saïdou Dicko's work are truly the ghosts of the distant past that haunt—or encourage. All depending on your complicity.
Saïdou Dicko, The Kite from The Shadowed People Series
For more content like this sign up for our weekly newsletter