A collection of Burmese folk-tales as collected and retold by the acclaimed German novelist who spends much time in Myanmar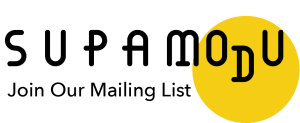 I'm very thankful to Sendker for making this collection: it's a beautiful, powerful selection of stories that amazed me with their dry wit, unexpected endings and outcomes that make you think. I found them to be somewhere in between the Western fairy tales with more predictable instruction and downright abstract African folk tales: merging the practical application with untethered imagination, they were truly original, unlike anything I've read, and very entertaining. I was way more interested in the folk tales than in the preface by Sendker, whom I've never read. And while I understand why the need for it—he is an established author who can attract his readers to the folk tales, which might be a little too marginal for the general audience—I am always a little iffy when Western authors inject too much of themselves into such anthologies.
It would be cool if there was some background on the ethnicities of Burma, and its locales, to which there are numerous allusions in the folk tales themselves. Throughout reading I kept wanting to make connections with Myanmar's recent history, reforms, genocide, etc., but had no independent knowledge: I'm pretty sure that paired with some historical background, this book would be able to shed more light, and it would make for much better publicity for the title. Guess I'll look for this kind of information elsewhere.
The Long Path to Wisdom: Tales from Burma by Jan-Philipp Sendker, Lorie Karnath and Jonathan Sendker
Translated from German by Lisa Liesener and Kevin Wiliarty
Published by Other Press in 2018
For more content like this sign up for our weekly newsletter