Two cousins separated by time zones and oceans create together to overcome shared trauma, lack of concrete roots and keep the family close-knit despite the distance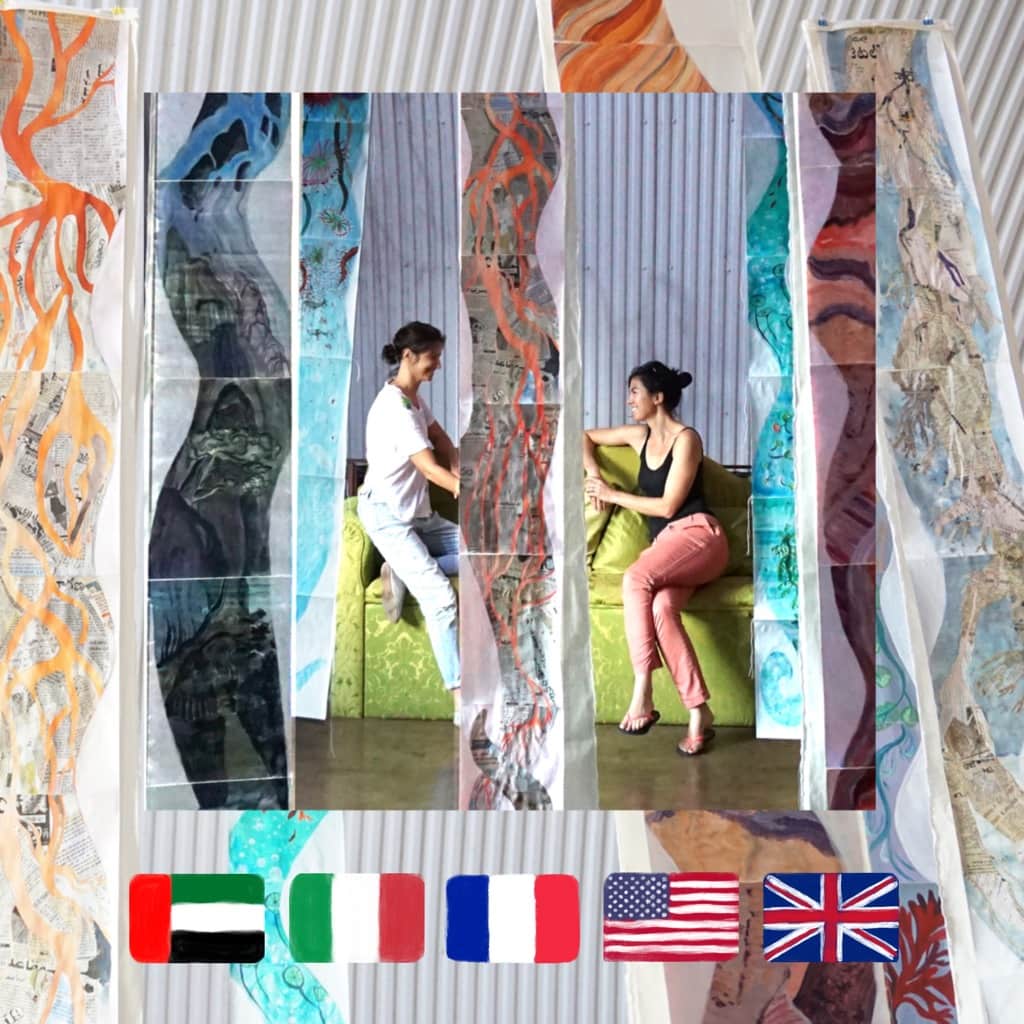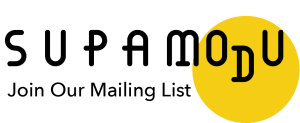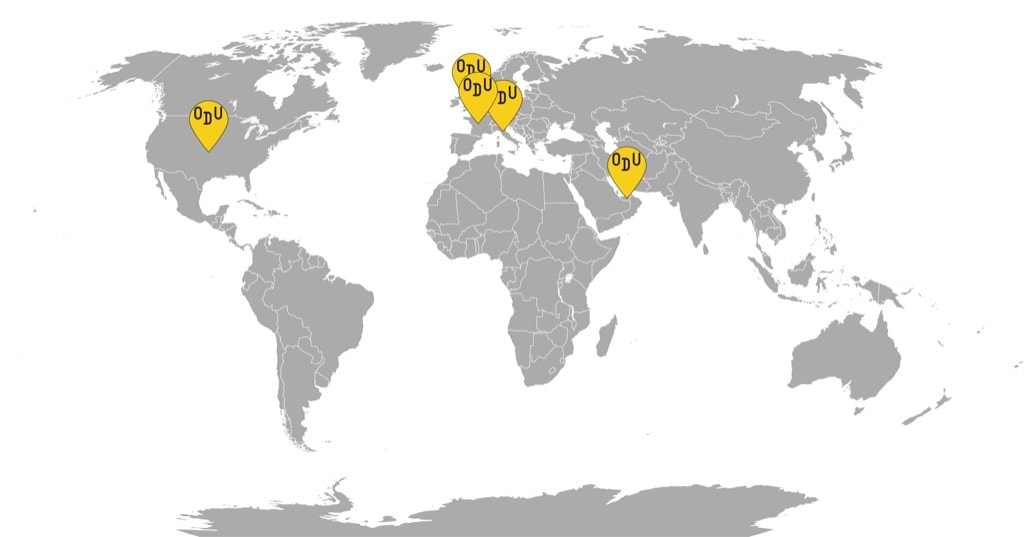 WHAT'S GOING ON: Scrolls protrude from the ceiling and make the room—the exhibition space, or any other space for that matter, into a mysterious jungle, or perhaps a fascinating library where scrolls had come alive and unrolled themselves to creep all over like vines. But look closer, and you will notice, those aren't just scrolls but actual octopus arms, hanging over and sheltering, as you make way through the ocean's floor, and stop to admire each separate ornate tentacle, from the elements, the sadness of separation, everything that distracts. The gentle but vivid imagery and the tentacles themselves are a collaboration between cousins Natalya Konforti and Justine Formentelli. Their project "Sister Octopi" fosters a lively dialogue between themselves as creators and relatives, even though there are currently miles between them.
WHO MADE IT: Hailing from a large French mixed family, Natalya Konforti and Justine Formentelli share not only blood but also a birthday and a passion for art. What they also share is a sort of rootlessness that comes with having an international family: Konforti had lived in the US, France, and China before settling in UAE, Justine enjoyed periods in Morocco, the Caribbean, and the US, before moving to London. Konforti, a textile designer, now leads "Glitches and Stitches," a Dubai-based initiative to promote artisanal approaches both in commercial design and personal creative therapy, with workshops centered around the art of embroidery. Formentelli is a painter who has recently made a transition from figurative to abstract and is interested in pursuing a surrealist inquiry into organic matter. They decided to collaborate as a response to losses in the family, both as a way to heal and to keep the surviving family closer together despite the distance.
WHY DO WE CARE: Long-distance families are becoming more and more of a thing, as life circumstances, from necessity-based migration to quests for new opportunities, lead members further away from their loved ones. With much long-distance travel halted, the pandemic has made it even more precarious and tricky to see each other. So how do you keep in touch in a genuine way? Of course, family chats are ubiquitous, and that's where the "Sister Octopi" first started when Formentelli shared a painting she made in reflection on her brother's recent funeral when her inner turmoil submerged her into dark visions of natural disasters. Konforti felt drawn to her cousin's expression of grief, for which she, too, had a reason. Soon, the cousins decided to start sharing sketches and talking about their respective collaborative processes. But what could give this practice a tangibility, a warmth that is too often the missing element of long-distance relationships? This was when the pair got together in London at Formentelli's and came up with the idea for "Sister Octopi," where they would thread together the shared reflections on particular subjects after discussing them on endless calls and WhatsApp chats and researching on their own. The results are collaborative, but most importantly, so is the process, which has brought the cousins who are not only separated by distance but also by a decade in age, closer to each other than they'd ever been.
WHY YOU NEED TO PAY ATTENTION: "Sister Octopi" is the exact kind of thing we need right now. When the world is fractured, and distance is too often unconquerable, warmth, kinship, and affinity become rare, unreachable gifts. And art, too often solitary and internally-oriented, doesn't always provide room for familial bonds with the living, more frequently centering on those gone. The collaboration between Konforti and Formentelli is a celebration of sisterhood, where creating and forging becomes both the product and the process of their familial bond. It requires a lot of work, a lot of attention to each other, themselves, and the world, but generates a power that's inimitable and allows even those who were rootless prior to grow roots. 
While the COVID constraints have prevented the cousins from bringing their project to gallery spaces yet, it promises to become a remarkable feat, where one could wander in the forest of these delightful appendages, each tentacle becoming a detour, a path to be taken, an adventure. Climate's wonders, geological relief, language, bodies of water, and, of course, abundant plant life all come together to create resilient, vigorous roots for the family out of the tentacles, as the cousins process the texture of their and their family's history and habitats. Among things explored are relationships with new environments, mental health issues, nostalgia, the puzzles of identities arranged and reassembled again.
Perhaps it's because one of the creators is active in crafts education, perhaps because it's such a simple yet necessary idea, but what's most attractive in "Sister Octopi" is how adaptable, scaleable it is. Even if your family, biological or found, is less abundant in readily creative individuals, it doesn't mean that you can't do something similar and use the inspiration from the cousins' project to appropriate the surrealist game of "exquisite corpse," where a group assembles words or images to get to the fantastic core of the collective subconscious.
A project as exciting and timely as it is inspiring, "Sister Octopi" is a promise of a better world that's more connected not through commercial endeavors or exploitative globalism but the power of human bonds.
For more content like this sign up for our weekly newsletter