A husband, his two wives, and estranged young son grapple with opportunities and morals in rural Kyrgyzstan—a powerful road-movie from a young Russian director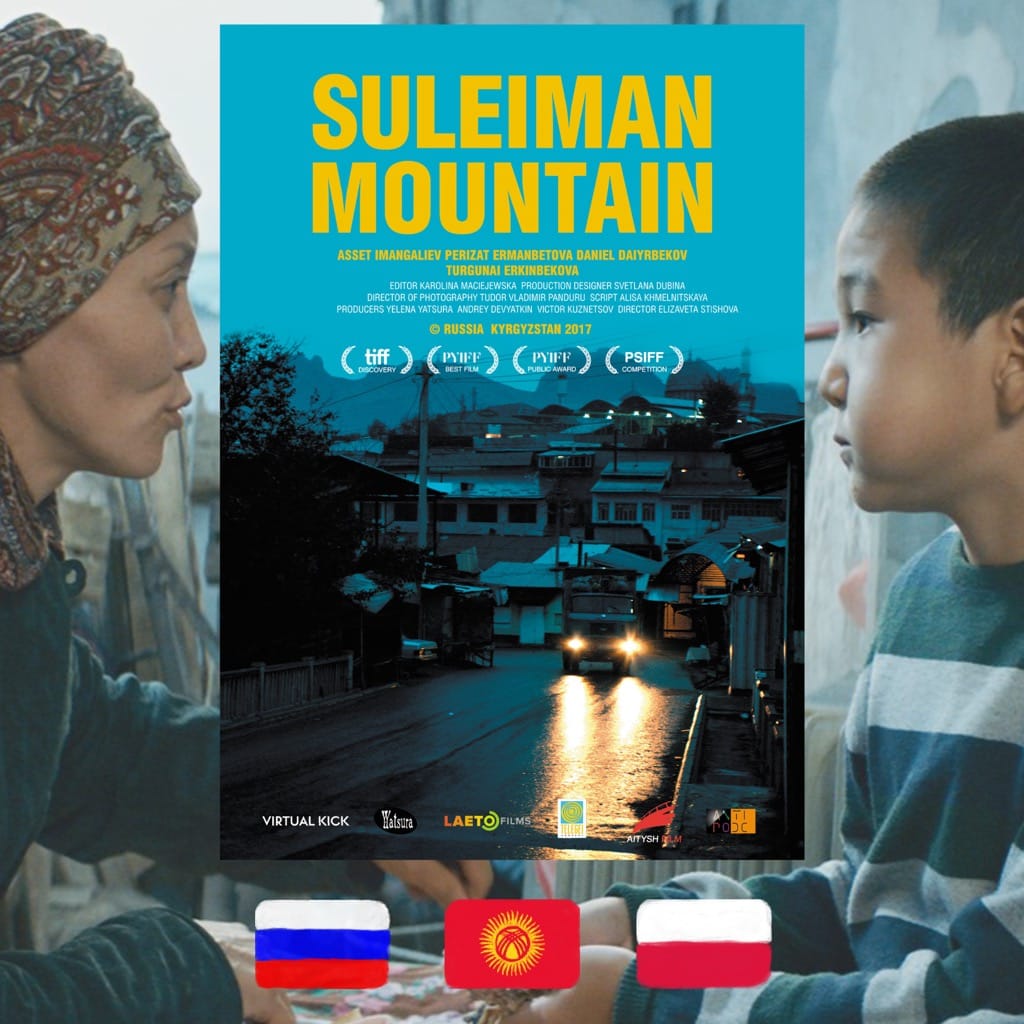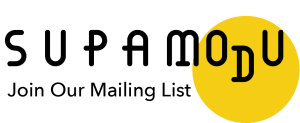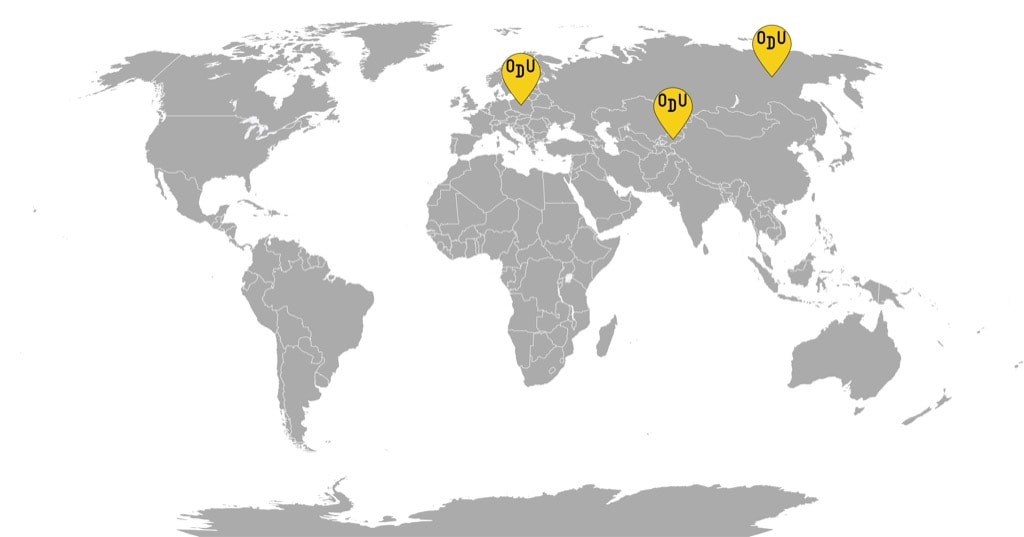 WHAT IT'S ABOUT: Zhipara is a traditional healer who performs visceral shamanistic rituals by drawing power from the sacred Suleiman mountain. After a long search, she is finally able to locate her son Uluk, who got separated from his parents and disappeared in the orphanage system as an infant. The timing is just right, as Zhipara's violent husband Karabas is about to return home with his second wife, Turganbu, a young, pregnant city girl. As Uluk and Turganbu are both primed in the family's itinerant lifestyle of swindling strangers and friends alike, tensions grow between the two women who compete for Karabas's attention through whichever means they possess. Heirs, both existing and awaited, are leveraged, and the younger Turganbu's innocence and attractiveness are juxtaposed against Zhipara's salty familiarity and aptitude for fraudulent activity. But a flair for conning can often mean that there are no borders at which a person will stop, even if the targets are in the family. A road trip across Kyrgyzstan where a patriarchal man, a headstrong but morally pure child, and two sharp women all butt heads changes the family dynamic in unexpected ways.
WHO MADE IT: Director Elizaveta Stishova and writer Alisa Khmelnitskaya are both Russian, but they have been working in Kyrgyzstan for the last few years. Previously they made a short-film "Seagull" about a teacher of the Russian language whose job is rendered obsolete as interest in the Russian language wanes. In addition, Stishova also worked as an assistant director on "Queen of the Mountains," the epic saga about Kyrgyzstan's great female leader from prominent Kyrgyz director Sadyk Sher-Niyaz, who also became a producer for "Suleyman Mountain." The rest of the producers are a truly international bunch, including leading Russian female producer Elena Yatsura, while the Romanian DOC Tudor Vladimir Panduru had previously worked with Cristian Mungiu. The cast is mostly Kyrgyz and truly remarkable. Perizat Ermanbetova, whose acting as Zhipara is magnetic, foreboding, and mischievous all at once, had appeared in a lauded Kyrgyz film "The Move" but mostly worked as a makeup artist prior to this role. Turgunai Erkinbekova wasn't an experienced actor, but her Turganbu is just right: a mix of bashful and conniving. The boy playing Uluk, Daniel Daiyrbekov, who looks wise beyond his years with his thoughtful eyes, but can also throw a convincing temper tantrum, is also a beginner found through a casting call. The only non-Kyrgyz in the cast, Asset Imangaliev is from Kazakhstan, where he works in an Almaty theatre: his Karabas is a nuanced amalgamation of bravado and self-doubt.
WHY DO WE CARE: While the intellectuals of many of the ex-Soviet republics, both still colonized and newly independent, are grappling with the post-colonial theory, it's not a very popular concept in the mainland, perhaps because the things aren't going great for the imperial state itself, and the nationalist concerns create a sort of myopia. This is why it's especially exciting to see young Russian filmmakers go to Kyrgyzstan, and instead of exoticizing or othering its culture, create something in collaboration with the locals. "Suleiman Mountain" deals with some of the aspects of Kyrgyz culture that are alien to a Russian experience. Still, they are not shown as a curiosity, merely part of the film's complex dramaturgy. Instead of leering at the polygamy, a common spread practice in Kyrgyzstan, Stishova, and Khmelnitskaya explore the dynamics within the marriage unit, which doubles as a representation that would be of interest to polyamory practitioners the world over. The healing rituals, which are exaggerated per Stishova's admission, but based in an existing practice, are rooted in pre-Islamic pilgrimage, as well as Muslim traditions, as Suleiman mountain is considered the grave of the eponymous prophet from the Qur'an. During the filming, the cast and crew attended ceremonies on the mountain—a UNESCO World Heritage Site—to develop a deeper understanding of the faith system in place.
WHY YOU NEED TO WATCH: He was so fascinated with "Suleiman Mountain" that after watching the film in the festival he runs, Jia Zhangke commissioned Stishova to make a segment for "Half the Sky," a BRICS countries co-production with all-female directors. And if the recommendation of one of cinema's most influential people is not good enough for you, see the film for a profound study of a post-colonial space and the way its inhabitants are affected economically and morally. The family of "Suleiman Mountain" is united through grit and opportunism, even if not all of the members are aware of it. Much like in the films of Zhangke himself, their pragmatism becomes a form of hysterical resistance against the austerity of rural existence in the post-Soviet space. Only where Zhangke explores his characters through their resilient heroics or martyrdom, Stishova and Khmelnitskaya dive with gusto into the unsightly: individualism, callousness, unscrupulousness. While Turganbu and Uluk are still salvageable through innocence and defiance, Zhipara and Karabas emerge a true match of fascinating and extremely likable antiheroes. And because the bootstraps in Kyrgyzstan had been divvied up by the powerful, the painful truth of impotence emerges as a sort of universal metaphor for the whole region. A deeply intelligent, beautifully acted, and spellbindingly shot film, "Suleiman Mountain" is both a gripping portrait of a space in time, as well as a universally compelling narrative, from a great film director in the making.
Suleiman Mountain (Sulayman too), 2017
Director: Elizaveta Stishova
For more content like this sign up for our weekly newsletter